Welcome to Boostly Podcast Episode 451. In this podcast, I interview Chris Maughan – the founder of
i-prac
about trust marketing and direct bookings.
Here's the audio for this episode:
Here's the video for this episode:
Timestamps (audio)
00:00 – Introduction
00:23 – About Chris Maughan
03:33 – An overview of IPRAC
05:45 – Why should we focus on trust?
10:38 – How do you build trust with I-Prac?
14:00 – How is I-Prac different?
18:32 – Whats the next big goal for I-Prac?
22:23 – More about Chris
Whilst you're here
Follow Boostly on the following channels to get more tips, tactics and knowledge on how you can increase your direct bookings
Visual – YouTube 
Audio – Boostly Podcast
Transcript from the Episode
Introduction
Mark
Alright, everybody, we got a very special podcast today. And whether you are tuning in live with us or watching back on the replay, all I want for you to do in the comments section is let me know where you're tuning in from in the world and let me know, what does trust marketing mean to you today? We're going to talk about trust, we're going to talk about direct bookings, and we've got the founder of Iprac with us to do so.
Mark
All right, welcome.
About Chris Maughan
Mark
Welcome, everybody. Chris, thank you very much for joining us. Founder of Iprac. What we're going to do, we're going to cover so many topics today because we've got a really good podcast lined up talking all about trust, talking about diet bookings, but just talking about marketing in general and the importance of it. So just to get us started, for anybody who has never heard of Iprac before, can you just give us a very quick overview of what you do, how you do it and how you came about and where we are right now? Thank you.
Chris
Okay. All right. I'll try and keep it as brief as possible. So, yeah, I was founded back as an idea in 2014. We brought it to market in 2016, which was basically on the back of when I witnessed fraud for the first time here in the south of France when the family got flooded and lost £15,000 to a fake website, fake business. So they basically arrived in the south of France and had nowhere to stay lost all that £15,000. So it was pretty horrendous. So I looked into the market and thought there has to be some way that we can fix this problem because the industry had it and it was bigger problem than I originally thought. So that's how I pray came about. And I Practise basically stands for International Property Rental Approval Certification. It's exactly what we are. We certify and approve legitimate, trusted, professional short term rental operators around the globe. We operate in 28 countries and basically we go through a robust application process and certification before we approve our members, who then get the authorization to show their iPad logo on their website and on their marketing material. So it's a trust logo for the short term rental industry, the certification behind it.
Chris
So it's proven to be successful in a much needed tool for the industry, for sure.
Mark
One of the biggest problems when it comes to converting a looker into a Booker for a direct booking is the trust factor. Whether you like it or not, your guest is looking to make sure that you are who you say you are. So how can you do that? Well, the number one accreditation and recommendation certification service in the industry is Iprac. And I'm so happy to say that iprac is sponsoring this podcast and is the lead sponsor for all boostly content. The reason why we partnered up is because I have been working alongside Chiropractic for many years. I recommend them to every Boostly customer, client and team Boostly member. The reason being is that unlike other accreditation services, they are not just country specific, it is global and it is worldwide. They've got over 10,000 members and they've got over 250,000 properties, which means that you can display your iprac certificate on your website and on your socials and know that you are going to be providing that trust that your future potential guest is looking for. I reached out to iprac and I asked them if they've got a special offer for Boostly members.
Mark
And so if you go to boostly.co.uk/trust you will go to a special Boostly landing page where you can book in a call and a demo. And if you sign up, you get a very special exclusive discount that only Boostly members can get. So thank you Iprac for being our sponsor. Thank you for listening to this very short message. I hope that you go and cheque out Iprac today. I hope that you go and join them just like hundreds of other Boostly members have done, because it will help massively with you increasing your direct bookings. Right, let's get back to the show.
An overview of Iprac
Mark
So for those that are part of Iprac, please make yourself known in the comments, whether you're watching live or on the replay. And if you're tuning in on the audio version, do jump over to YouTube and LinkedIn and Facebook because we will be there. The video will be up. So just to give us a bit of sort of overview of the numbers. So had the idea of 2014 came to fruition and live 2017 when I was out here in 2022. So five years later, can you please share the numbers? How many members are part of Iprac and how many properties in total do you currently have under Iprac?
Chris
Yeah. So members wise, over the last since 2016, when we launched, we had a steady growth and at the end of 2021, we were just short of 11,000 members. And that covered just around 260,000 properties through all of our members. So some of our members have one property because they're private owners. But a lot of our members are actual property managers who manage anywhere between ten and 100 and 5200 properties. We've got a couple of members who are higher than that for 500 properties. But over the 28 countries, we're covering the certifications covering close to 260,000 properties, which is great. I mean, it's not a big number compared to the number of properties available for rent around the world, but considering when we started that in 2014, it's steady growth. Yeah. We're just looking to get every property approved that comes.
Mark
Yeah. I mean, it is amazing that so many properties have so many members. And it's a testament because when you started this, like I said, it wasn't for any financial gain. It was literally just to help bring trust into the industry and what has grown on the back of it is real trust. So I guess the most important question to start off with is why is trust important? Why are you doing this? Why is trust something that everybody should be focusing on when it comes to building their business and their brand? I think that's the best place to kick off.
Why should we focus on trust?
Chris
Yeah. And that's a fantastic question Mark because if you look at any business around the world or any kind of consumer purchasing, trust plays a huge part. So especially in the short term rental sector, because it's high revenue and it's actually people who are going into a contractual revenue contract that don't know each other. So if you're expecting to pay like £5000, Euro dollars to somebody, you don't know, that's very difficult. It's a very difficult hurdle to get over. So trust becomes huge part of being able to get potential guests to book with host or property managers. So trust is huge. And if you don't have it, then you're just not going to do any business in short term rentals, really. So trust is like, it's the base, it's the concrete of building that respected and trusted brand around short term rentals. So if you don't have trust, then you're going to struggle to build that business.
Mark
Okay, so we're talking about trust and everybody thinks about marketing in terms of maybe putting a social media post out here and there, maybe having a website, maybe having banners up or doing offline advertising, whatever, advertising, referral marketing, whatever you are looking to focus on your business. I honestly think that the trust side is one of the last things that people think about. But as we all know, it is so important. We've got two different types. Let's just say products. When we say product, this is the property, this is the property product from property and we've got trust. So how do we then go along the lines of building that and talking about trust, marketing, oversight, product marketing. How would you bridge if someone comes to you saying, Chris, I need help promoting the trust aspect, why they should book me, et cetera? What's the advice that you would give to somebody?
Chris
Well, stay away from the product. That's the first part that you need to do. People need to trust you before they buy into you. So a lot of people in today's world is short term rentals and you see far too much product marketing and not enough trust marketing. So product marketing for me is people just kind of posting out there that they've got a three bedroom apartment, putting some nice photos on a post offering 10% discount, and that is they're hopefully trying to generate income from that. My advice is to concentrate on trust marketing and that's a completely different ballgame because you're not really talking about your product, you're talking about your values as a company. And a lot of people want to understand who you are as a company, who you are as a founder, who you are as a brand. And this is all about a different style of marketing. And it's called trust marketing for a reason because you're putting out specific content that is revolved around trust. So you're going to be talking about why trust is important to your business, why it's important for your guests to trust who you are as a company and all of these aspects in articles without going into trying to sell them a product, sell them on your business, sell them on you as a person, as a founder.
Chris
And once you've got them attracted to you as a business because they trust you, then you can start product marketing. But if you're just throwing product marketing out without people trusting in who you are, you're just wasting time and money. So you've got to concentrate on trust marketing. And that's a different factor. It's using your website. So it's like trust content. If you read somebody's website of the short term rentals, does it heavily favour product and how good we are or does it favour the values of trust and the you as a business and why it's important for your guests to trust in you because they guests will Hone more on the trust than the product. And once you catch them on the trust, then there'll be more attention focused on the product.
Mark
The trust is such an essential part of any tool. I Practise, same as building boostly. When we started going into this at the very start, you've got to get across the trust factor. Why someone would say maybe join our company, join the brand, join the movement. You've got to display that trustee did. What I did to do is I went to go and get my training accredited. I say I got the CPD to accredit my training because that's the way that I felt that it would really help stand up my brand against any other trainer that's out there around direct books. Because it's not just me going, yeah, this is great. I had a natural governing body, somebody that was overshoot like with membership. And what I was saying right, well this is actually decent. This is actually someone that will help. So iprac is doing a similar same thing for the world of hospitality and short term rentals. So kind of just on a very sort of 600 foot view, somebody looking at it for the first time, they've maybe gone to the website, but they're still a bit unsure. How do you build that trust with what I Practise is doing and sort of just go over the process the roadmap and how it and why it's working?
How do you build trust with Iprac?
Chris
Well, I'll try and go back a little bit. So let's understand where the power of short term rentals is at the minute with the Otis. Okay, so let's talk about Airbnb and how powerful they are in the industry and Booking.com and Verbo and Expedia. So they are billion pound companies for a reason. And it's basically because they have a consumer base that trust in their brand. Okay? So what we have to do as short term rental operators is give consumers the same level of trust and guarantees. So when you can talk about accreditation as in, we have invested as a company, we have gone out into the industry, we've identified who the accreditation trust factor is within the short term rentals, and we've invested and we've become approved. And the key factor there is, from a consumer point of view, everybody knows the value and what accreditation is. It's third party. So that means that somebody else on the third party value has come in and said, Listen, your business is certified, and that shows and hold so much value. Because of the fact that we can all talk very well about our business. It's easy for us to talk well about our own businesses.
Chris
Okay. What the most powerful tool is when a third party verifies you as a quality business and a professional business. And that's why accreditation is so powerful. And that's why iprac comes in as a tool, so that you can showcase to your potential guests and guests and partners that you've gone out and achieved your industry trust accreditation. And that's powerful because you have to introduce that into your business. But you would definitely see a change in psychology from your potential guests if they know that you've actually gone through an accreditation and been certified 100%.
Mark
So people may be looking at ay Practise and maybe thinking, well, there's something in my country that I've got that I'm part of something and I don't want to name any names because I don't want to call anybody out. But how is Iprac different than, say, a country specific accreditation programme?
How is IPRAC different?
Chris
Well, the main factor is when we decided to launch, as I mentioned previously, we had two years of research and development and one of the main factors here was accountability. Okay? So we don't want to be just a logo. And we find that a lot of the independent country associations or anybody else who's looking at bringing out, like a certification, if you look at the AA good to go logo during the covert time, it just had no accountability. So it was just a logo that you could pay £20, put it on your website and use it as a conversion tool, which is wrong. Okay? That's not an accreditation. Accreditation actually gives the consumer a guarantee. So, like, if you're accredited by Iprk, for instance, for example, and you register your booking through the members profile, basically all of your payments to that member directly are 100% guaranteed against fraud. So you're actually giving the consumer the accountability to be able to go in and say, Listen, if something goes wrong and we arrive and that probably doesn't exist, then we've got iprac to give us back our money. A lot of the other independent accreditations don't do that.
Chris
They don't give any guarantee. So if something goes wrong, it's like, where do they go? What are you guaranteeing the consumer? So it doesn't become an accreditation logo. It's more of a conversion logo because there's no accountability behind it. iPad has accountability behind it and we built that in for a reason. And it's also why we're the only accreditation logo that is unique to every member. There's no one iPad logo the same because we embedded that member's ID number in the logo, which means a consumer can go on the Icloud website, type in the ID number and cheque out that members credentials and register their booking. So we've built a platform and an accreditation that gives accountability to the guest. So it ensures them that when they're booking with that member, their payments are protected. And it's not just a logo, there's accountability and that's the key factor. That why iprac is different, but also built to be global rather than just in a specific country. So, like, I Prac would be recognised in America so that an American guest would recognise an iPad logo. In the UK, if you're just looking at an independent country association accreditation, then it's not really marketed outside of that country.
Chris
So it's kind of kept within the realm of that country rather than being a global accreditation that's recognised by travellers worldwide. That's the difference between what we're trying to do at iprac and that's why we're in 28 countries.
Mark
That's amazing. So at this point, it would be very nicely to drop in a link. So everybody who is part of the Boostly community, if you listen to the podcast, whether you're a member of Team Boostly or watching the YouTube videos, I Prac has come on board very recently to be our content sponsor, which is amazing because if we're talking about direct bookings and if we're talking about Trust, they come hand in hand. I feel like as hosts and as management companies we're so focused on, do we trust the guest? How can we make sure that the guest turning up is going to protect us? Okay, but you've got to look at it from the other side. When it's the consumer that's going to give you maybe one, two, £3000. That's a lot of money. How can they trust you? And I feel like this is why this is so important. It comes hand in hand. This is why I'm really excited for the content sponsor, which is fantastic. And what you can do if you go to this domain and I'll make sure that it's on all the show notes and I'll make sure it's on the screen and some fancy logos when we come to edit this later on.
Mark
If you go to Boostly, which you should know how to spell Boostly by now, trust T-R-U-S-T. You'll go to the IPAC website where we've got a very, very special and cool offer for all boostly peeps that want to sign up and join the movement. So we're currently at 11,000 members. Do you have a road map for the next one year, two year, three year, four year, five years on the numbers that you want to get to? Like the properties? Like, what's the big sort of goal for the next day? One to five years for iprac, if you could just have that shiny goal in the future that you're looking towards?
What's the next goal for IPRAC?
Chris
Yeah, it's always good to have a goal, I suppose. Yeah. Well, the goal at the start hasn't really changed. I mean, Corbin threw a few curveballs into the situation, but the goal at the start was to have a million members, because I believe that if we reach that threshold of a million, we would be recognised as a force of a global trusted accreditation. I think at the minute, we are well below that. So even though we're doing great work in protecting consumers and helping host and property managers increase their direct bookings and increase their trust strategy and different things, as a global goal, we want to reach that kind of million members, like 5 million properties, because at the end of the day, our whole goal is to make stressful place for consumers because we've got a lot of people who do some great work in this space and a lot of great companies. But at the same time, do we sit down and actually get the understanding of the consumer of like, why do you still use hotels? Why do you still use Otis ask these really important questions, and it all comes back to, I'm just not that keen on booking with people I don't know and travelling to arrive at a place, because there's a lot of horror stories out there, as well as we all know.
Chris
So we need to bridge that gap of trust. And the way to do that is to have 1 million certified property managers and hosts who are identified as trusted professional and ready to provide that fantastic service. If we can get to that figure, then I believe that that would be the turning point for the brand. We're doing great stuff that's not questioned, but that's the end goal. And I believe if we reach that, then I practically comes that kind of leader in that global trust certification that's basically allowing the industry to operate with more trust.
Mark
Amazing. Well, we are massively behind you here and all of our members and everybody's pushing you towards. And I know there's so many good people that I know within this industry are massively behind you. So we'll help push and boost towards that big goal, which is awesome. All right. What I like to do, and I didn't give you a warning on this, but I like to finish off the podcast episodes with a little feature that I'm going to call Get to know, Chris. So what we've done, we know about IPAC, we know all these cool things.
Mark
We'Ve done clubhouse rooms in the past. We have done podcasts in the past. But what I want to do, I want to find out a little bit more. So the first question, quick fire questions. Let's just say this obviously, family man, business, businesses, a lot of things going on when you switch off and you want to just chill out. What's that one thing that you like to do more than anything? When you get a chance to relax, chill out. If you could just choose one thing to do, what would that be?
What does Chris do to relax?
Chris
Well, there's two things. If the weather's good, golf. I like playing golf on my own with a bunch with people that I don't know as well. I love playing golf with my son. But if the weather's not good, then I'm a chess man. I love playing chess. I've played chess since I was twelve. I love playing chess. I love the strategic side of chess.
Mark
Nice. And obviously you're based in France, lived there for many years. So when you want to go on your vacation, if you want to go on a holiday just to escape, whether it's a staycation or whatever, like short break, where would you get to get in the car or get on a flight? Where would you ideally like to go?
Chris
We like to go along to Santa Pie. We've got a place along there in a place called Kontiki. It's like a glamping resort we bought in 2017. We bought a couple of these chalet huts. So we get along there. Love it down there. It's like when you get in there, you just don't even you could be anywhere. So we like to do that to switch off. If I go out of France, I sometimes like to drive to Italy. Like to drive to Spain. Barcelona is a nice one. If I was going out of Europe, I would probably have to say Bali is a place where that's a place.
Mark
That is a place I spent many times. I spent a lot of time boostli is based and founded in Bali.
Chris
Oh, really?
Mark
Yeah. A lot of it was created there. And a lot of our work that we do is in Bali, which is amazing. All right, Chris, I want to say thank you very much. We're going to wrap up there because we know your time is precious and we want everybody to go and cheque out boostly. Co. Uk trust. It will take you to the iprac website, which is a special landing page for boostly peeps. From there, you can go and find out everything that you need to know. And if you want to join the movement, getting eye crack and getting trust marketing all over this industry, then please do go and cheque it out. It really is such an important part of your business. And I think that so many people don't understand. And in the research for this podcast, I went and looked at what Airbnb did and you can go and find the actual Ted talk and how basically the co founder of Airbnb said everything was built and founded on trust. And if that's where their focus has been, it's criminal that our focus isn't doing that. Instead of just focusing on the guests coming into us going to be legit, et cetera.
Mark
Try and think of it from the other way around, as in, when you're going to go and book somewhere, is that place going to be there? Is this going to be a scam? Is it going to live up to what they're saying online, which is so important? So I wish you all the best. Thank you so much for being the booty sponsor at the end of the world and I hope that everybody has enjoyed this. Please let me know your feedback. Let me know where you are in the world. Let me know if you are a host. If you're watching this where you are, drop a little link to your website so we can all go and have a look and we'll be back very soon with another episode of the Beefy podcast. Chris, I'll let you go. Thank you very much and we'll see you all, everybody very soon in.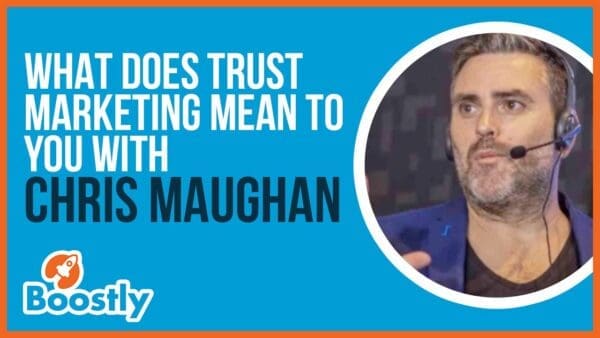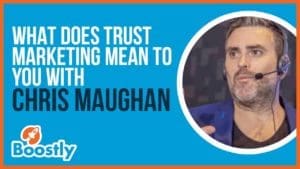 Podcast sponsor

Before you leave
Please go and rate, review and subscribe on iTunes, Spotify Google Play or Anchor or visit Boostly Hospitality Podcast for the full list of episodes!
If you have enjoyed this post and want to feed my caffeine addiction you can "Buy me a coffee" 
️