Most new Airbnb hosts believe the platform's Host Guarantee is enough to cover them. 
After all, the USD 1 million coverage it mentions looks like a massive number, far more than you'll ever need, right? And most people that use your Airbnb are responsible guests, right?
It'll be fine!
The only problem is that often, the Airbnb Host Guarantee doesn't go far enough to cover you in the event something goes badly wrong during a stay. 
Even Airbnb itself acknowledges that its guarantee is "not an insurance policy".
Many hosts have indeed been stung by very precise rules and open-to-interpretation definitions in the guarantee. Others have found they're not covered in a way that works for them, despite believing that Airbnb would help them in the event of damage. 
Overall, the Airbnb Host Guarantee can be a great starting point for hosts, but for many – especially serious short-term rental businesses – it's just not enough. And it's definitely not foolproof.
That's why it's so important to understand what the guarantee actually is, what it covers, and what it doesn't, and whether it's enough for your business, so you've got all the information you need to make the right decision for you.
So is the Airbnb Host Guarantee enough for your business? 
In this post, we explore how it works and what you need to know about it. We also explain what to do instead if you realise your property needs more robust protection, and you don't want to rely on Airbnb to cover you in case of damage.
What is the Airbnb host guarantee?
The Airbnb host guarantee is, in the platform's own words, "a property damage protection programme. It applies to hosts of places to stay, from check-in to checkout". 
Airbnb states that it provides "up to $1,000,000 USD in property damage protection for a host's place or belongings if damaged by a guest or their invitee during an Airbnb stay".
Understanding the benefits of the Airbnb host guarantee
It's free and automatic for all – whether you're a host or

Airbnb co-host

.

It should be used on top of extra homeowners insurance you already have or will take out when hosting.

Opening a claim under the Host Guarantee is – in theory – very easy, and done by contacting Airbnb customer service through the Airbnb app or website.

But, Airbnb will ask that you contact local law enforcement and/or try to resolve the issue with the guest first.

To be eligible for reimbursement under the scheme, the host must contact Airbnb and the host either during the guest's stay or within 14 days of their check out,

and

before the next guest has checked in.

The guarantee does not apply to hosts in mainland China or Japan.
As a host, you can also ask guests for a security deposit against any possible breakages.
This might be especially reassuring if you have a rental with many beds, or you know that your guests are planning an event or party during their stay.
Airbnb will put a hold on this deposit, via the same payment method used to book the accommodation, two days before check-in. If the guest damages anything, the host can report it through the Airbnb Resolution Centre to claim the deposit money.
However, this is still subject to the Host Guarantee terms, leaving you open to its pitfalls even if a guest does damage something.
Airbnb also gives you the option to require identity verification from guests before confirming their booking. This might require them to submit personal information such as a government ID (like a passport). (Checking people are serious before they book can also lead to fewer Airbnb cancellations by guests.)
Airbnb also recommends that hosts always communicate through their messaging platform via their website or the app, so that all messages are recorded, and can be seen if a resolution can't be reached and you need to use the guarantee.
The platform also has a Community Support team, which it says is available 24/7 if guests or hosts need it (although many hosts have said this team is often less-than-helpful – see below!).
The guarantee can therefore be seen as a minimum protection policy, which can be used in the event communication breaks down between you and the guest, and if you can report any damage – within the narrow, specific terms of the scheme – within the specific time frame given.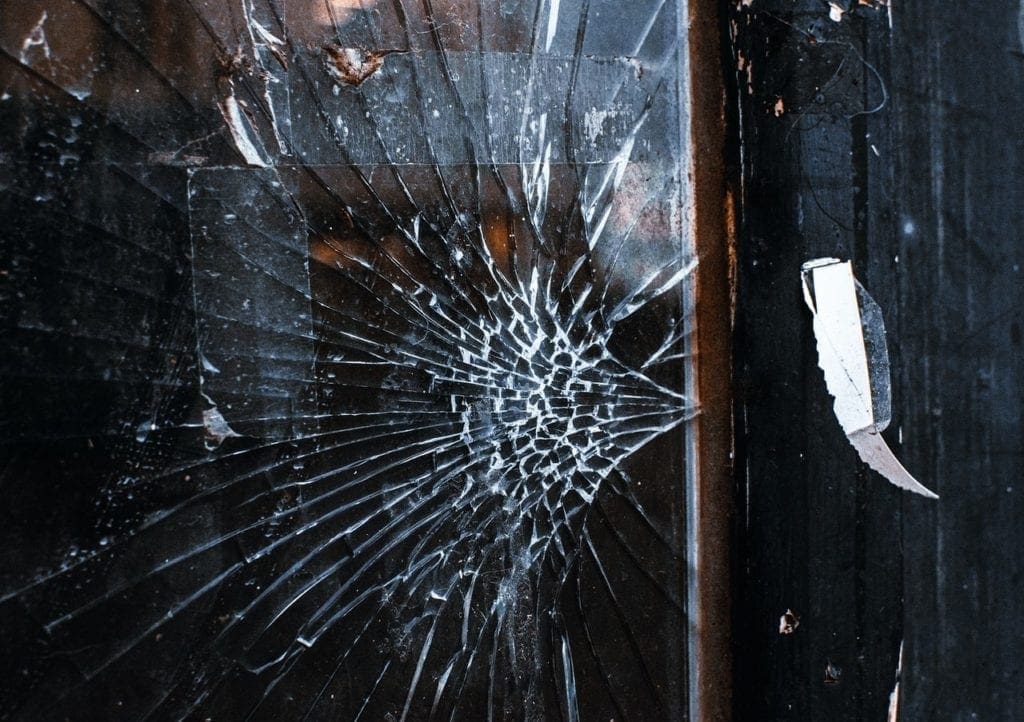 Problems with the Airbnb host guarantee
Airbnb calls its guarantee "unmatched in the travel industry", but there are known problems and pitfalls with the scheme that can leave guests unprotected in a big number of situations. 
Unlike official insurance policies, the scheme isn't regulated, and Airbnb has no legal obligation to cover you. It even says on its own website that it's "not an insurance contract". Not exactly reassuring if the worst happens!
This means that the guarantee may not be enough for your needs – depending on the level of risk you're comfortable with, and the type of property you're hosting.
As a host, it's your responsibility to check the level of cover on your property before you allow guests to stay, so make sure you consider these issues with the Airbnb guarantee first:
One million USD might sound like a lot, but there are many areas that the scheme does not cover.
The theft of cash or other securities, such as savings bonds or stock certificates.

Eventualities such as intentional acts by guests, unexpected growth of fungi, disease, cash loss, loss of earnings to you due to damage, any damage or injury to pets, any damage to shared or communal areas.

Protection against being sued by the guest for bodily injury or abuse during their stay (even if the incident had nothing directly to do with you or your property).
Many specialist insurance companies for short-term rentals will absolutely offer you coverage for these crucial things, making the need to set up your own business away from Airbnb – with your own website, direct booking systems, and insurance policy – even more necessary!
Also, be aware that any compensation or reimbursement offered is only available for claims that are made within 14 days of the guest checking in, and before the next guest checks in. 
This is a very tight window to report and communicate any damage – especially if you're not always on-site personally, have back-to-back bookings, and your next guest checks in very soon after the last one leaves.
One way to avoid these rigid rules is to take back control by setting up your own website and insurance policy and managing bookings on your own terms.
Not great for host-guest communication
You usually need to be the first one to make contact with the guest in case of breakage. This can be daunting after damage, and also lead to unnecessary confrontation, rather than passing the case onto Airbnb directly – even though the booking was made through them!

You're only able to access any reimbursement funds if once you've already contacted the guest to request that they replace broken property or pay for repairs. Airbnb only steps in once communication has broken down between the host and guest.
Similarly, if you get to this stage with a guest, there is nothing to stop them from posting a bad review on your page, which you cannot argue with or ask to take down, even if they were in the wrong and caused serious damage to your property or belongings. 
This can unfairly affect your ratings, and could even affect future bookings. 
The secret is to not rely on Airbnb for your business. If you set up your own website, with your own policy and own review system, you can manage any feedback constructively, and improve relationships between you and your guests, without surrendering total control to an OTA such as Airbnb.
Delays and unpredictability
Resolution can take a long time, and Airbnb makes no guarantee or prediction of how long it will take to resolve the issue, or if it will be resolved at all.

Airbnb reserves the right to ask for "proof" that the reported damage was done by a guest, but has been known to not accept this or say there's not enough evidence, even when photos have been sent.

Airbnb has the power to stop proceedings or close a case, with no real need to justify their decision or give a reason that you accept – even when dealing with experienced hosts.
This happened to one user in the community, posting as Alex1151, who reported that clear and undeniable damage to his property was not compensated. 
He said that his guests didn't deny that they had "damaged my brand new mattress or stereo system, or that they let their kids eat in my formal living room, and they ground raspberry jam into my custom sisal rug, which could not be cleaned out", but refused to pay or help.
Alex reported the damage to Airbnb immediately before anyone else checked in. 
He said he spent "hours providing descriptions, before and after photos, and original receipts", and yet, he said, Airbnb closed the claim "without talking to me, without explanation, or answering a single question", and without paying any money back.
This happened even though the guests had paid a deposit, and had agreed to the house rules. 
Alex said: "The 'Million Dollar Host Guarantee' is a scam. Airbnb has the final say, and they can screw you royally." 
He added that up until the incident, he'd previously "absolutely loved hosting", but now feels he can no longer do it safely.
Another host, who had Superhost status and a 5.0 rating after hosting more than 100 guests, said that she discovered "urine in a bed after check-out", which required the mattress to be replaced.
Even though the guest admitted to spilling "water" on the bed and the host reported the damage, the host received very little communication from Airbnb on the case and said: "[Because of this] I've realised that as a host I only have obligations but no rights. An extremely sad discovery." 
Like Alex, she now said: "I am considering leaving Airbnb altogether."
Yet another host wrote that after she discovered some guests had damaged an expensive chair in her property, she contacted Airbnb within its Host Guarantee and deposit terms before another guest checked in.
Despite contacting Airbnb straight away with photo evidence, she was later informed: "After a thorough review…we have determined that a payout could not be processed in this instance." No further explanations were given even when she asked for a reason, she said.
The host wrote: "What strikes me most are the lies about insurance and guarantee from Airbnb. I chose Airbnb because of the guarantee. How dare they use hosts like this and treat us like fools?"
Because Airbnb isn't an official insurance provider, it's not surprising that inconsistencies and injustices such as this happen – and you don't want to get caught out. 
That's why it's so important to take back control away from Airbnb and stop relying on it – along with its inconsistent and sometimes-opaque customer service – to ensure your property is protected. 
By setting up your own website, booking system, and independent insurance policy, you can significantly reduce your risk of being taken for a ride, and being left out of pocket.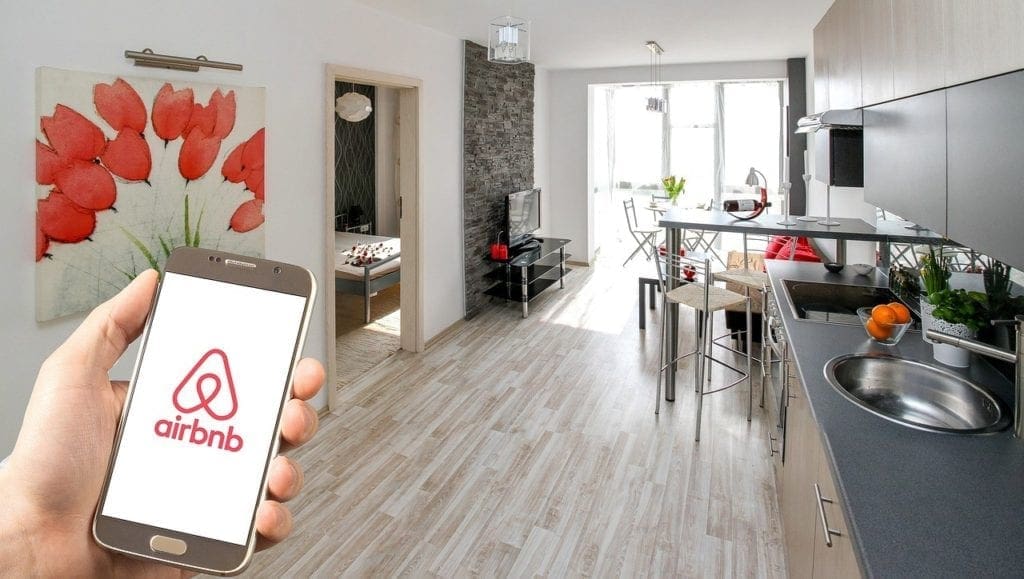 Property damage and the Airbnb host guarantee
When it comes to property damage, the guarantee also has its limitations compared to a separate, full insurance policy specially designed for independent, short-term rentals.

You likely won't get back the original cost of your damaged items but are more likely to get current, actual cash value only. This may be much less than the full amount it'll cost to replace the items, leaving you out of pocket.

The scheme doesn't necessarily cover property damage in many cases and may ask you to claim on your own contents, buildings, or homeowners insurance. Unless you've taken out proper cover for short-term rentals, this may be an issue for your insurance company (see below).

The guarantee does not amount to proper insurance and is usually only enough to cover your own personal property, belongings, and space, nothing more.

It does not cover what it considers to be "wear and tear".
The Airbnb host guarantee: What's the alternative?
On the Airbnb community website, one user, Anna-Nicole, has written: "I'm getting out of the Airbnb business as it's too high risk."
But your short-term rental should not be an "Airbnb business" dependent on an OTA platform! It's your business, not Airbnb's!
In fact, if you're serious about making it a proper, successful, and consistent profession – rather than just an "Airbnb business" – then you're unlikely to be able to rely on the platform's host guarantee to protect your property and belongings long-term.
As we always say at Boostly, being a successful short-term rental host means going beyond Airbnb.
In fact, after setting up your own website and enabling direct bookings, we reckon that taking out a robust, specialised, and separate insurance policy is one of the most important parts of being a responsible, ambitious, and successful short-term rental host.
Ultimately, if you want to expand your short-term rental business and ensure its success, you must take back control from OTAs, and establish yourself separately from Airbnb.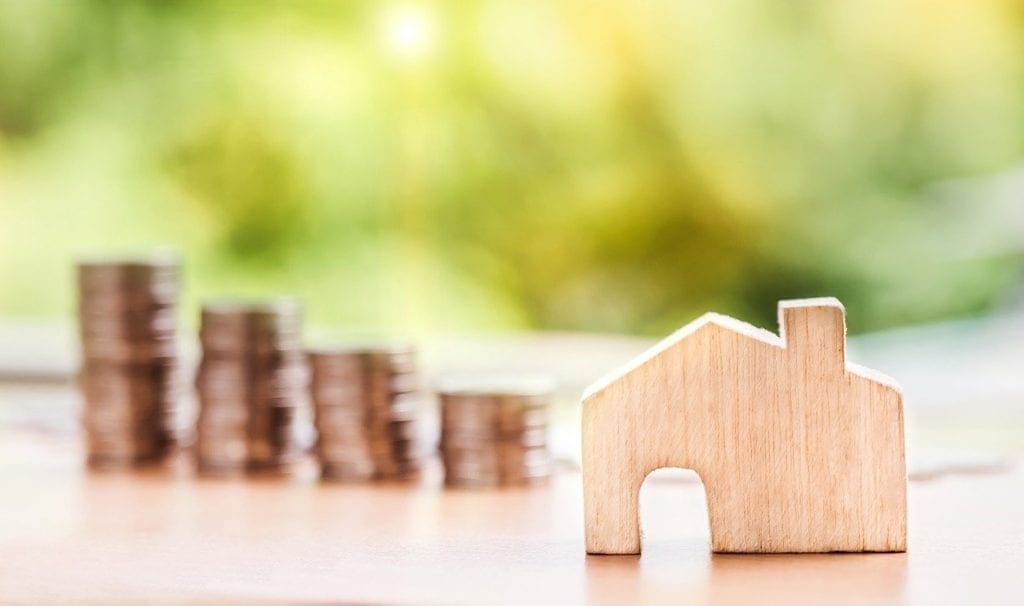 The Airbnb host guarantee: Proper insurance alternatives
Luckily, there are some great host protection insurance policies out there specially designed for short-term rentals.
In contrast to most normal home insurance policies, short-term rental or separate "host" plans will usually provide cover for major damage caused by guests, including fire, excess water or flooding, accidental or intentional damage, theft, injuries, or third-party damage caused on-site.
What's more, proper insurance is also likely to be regulated and is subject to authorities such as the Financial Ombudsman if something goes wrong (unlike Airbnb's guarantee).
There are also no rules about "the next person checking in" or other such stipulations, and insurance companies are also unlikely to impose short and rigid 14-day or 30-day windows on submitting evidence of damage or other claims.
The wording of your insurance policy is also likely to be clearer and less open to interpretation than Airbnb's vague "$1 million" wording.
As we say at Boostly: if you rely solely on the OTAs, your business will fail.
You can use our services at Boostly to great success, even if you have no time, no knowledge of insurance, or aren't tech-savvy – and set up your short-term rental business to avoid relying on uncertain platforms such as Airbnb.
Because for new hosts, Airbnb – and its less-than-brilliant host guarantee – is a good starting point, but likely not enough for your business and leaves you open to a number of physical and financial risks if something goes wrong. 
The most professional and successful hosts will have much more robust policies in place and manage their rental without solely relying on Airbnb (or at all!).
Airbnb isn't the be-all and end-all when it comes to having a short-term rental business. You're always better off not having them as your only source of income, especially when things go wrong.
If you build a website and market your listings yourself – and take out an appropriate insurance policy to protect your property and belongings too – you and your business will be far safer.
Ultimately, for successful short-term rentals that operate as proper businesses, Airbnb's host guarantee isn't enough – the only way to ensure your business survives (especially if the worst happens) is to take back control and stop relying on OTAs such as Airbnb.