Welcome to the show notes of the Boostly Podcast. This is a recap of my interview with James Burrows from Rentals United, where we talked about why you should get listed on niche websites.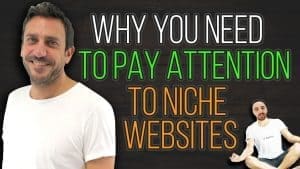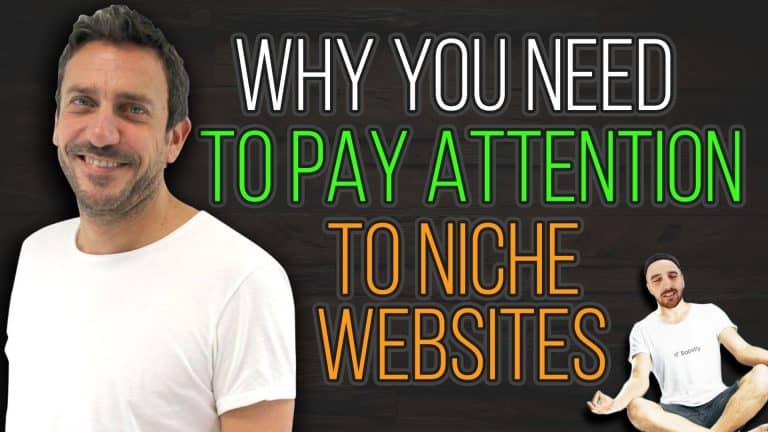 About James Burrows
James is one of the co-founders of Rentals United, a company that's been around for about four or five years now. They were one of the most one of the instant booking websites at the time. He decided to create Rentals United, which was initially just a property sharing platform.
Rentals United is being built on competitors and businesses collaborating first off, and he decided to open up to the rest of the market and knew that there was a demand for people who wanted to work with the bigger OTAs as well as, the smaller websites out there because there's a is a massive list of them.
After five years, they're based in Barcelona, and they have an office in Poland for their developers, They are around 90 people together, and they're distributing approximately hundred thousand properties worldwide. They're fundamentally a channel manager. They don't create operational tools for property managers to manage their inventory on a day to day basis. They're very much focused on bringing reservations and managing reservations from a whole host of channels like Airbnb, booking.com, Expedia, HomeAway, as well as several niche websites as you put it.
Niche websites and "ships."
They tried to describe the difference between an OTA and a copy cat and the smaller niche websites. So your OTA was a big tanker. So it's not very flexible. It takes a long time to be able to change direction, but it's stable and will always provide bookings for you. Still, you're one of the hundreds if not millions of properties in particular locations.
The chances are that you might be generating income from those, but where is the value of placing your property just on those websites and the niche websites were your speedboat. So really versatile, very nippy could go where in places where the most significant ships couldn't go and equally, they were generally first at market. James is not saying that the niche websites are going to take over your bookings from these big OTAs. And what it can do is act as a compliment. It can get you into locations that you might not usually get access to; they can give you access to a different type of client, maybe a different kind of geography and also the other kind of customer that has already made up their mind for the kind of holiday they want.
If you're looking at dog-friendly accommodation, if you've got a property that accepts pets, then you can maybe tailor your additional services around this type of accommodation because your customers are into the pet-friendly accommodation.  It gives you a little bit of a head start in terms of what you know and understands about your customer so that you can dig in a little bit deeper.
Success stories of smaller websites and Rentals United clients
When you start looking in your particular area, and you can start putting in your keywords into Google and see what comes up and even start looking at specific themes based around the type of client that you want to attract your find that you know booking and Airbnb, they might not be coming up as high as you thought. Other companies will start showing up in the results, and these are generally your more niche related channels.
For example, Spain Holidays, given the name they focus on Spain. Travel Loco is a European based channel, but again, they're very strong in Spain. We've got a company called Hand Discover that focuses on disabled travel.
About Rentals United and how it works
The first step is to connect to the clients in the first place. So with connecting via an API, there will be a two-way exchange of data, so bookings from your farm stay website would come into Rentals United. If there were price changes that you wanted to make with your property or that you would make the booking directly through your website that would block your calendar and Rentals United would send that block to a farm stay and any other channel that you'll be connected to.
There's constantly a synchronization of information that is in Rentals United and equally exact copy of what's ever in the channels. Rentals United is trying to focus on on the right channels for particular markets and different kind of things. Whilst Rentals United is not a PMS; they also have a guest communication module. Emails that are coming in from your guests can be managed in a more aggregated way through an inbox, and that's helped out smaller customers.
PMS partners of Rentals United
Rentals United is currently connected to 50 PMS worldwide. In the UK, they're connected to I-pro, 365 Villas, RES Harmonics. They go through the country by country and managing them. In terms of a connection, they would sit on top of the PMS. They would offer their customers access to their channels. They would generally be able to change rates, change availability, all in their PMS, and receive all the bookings that are made through the channels that they connected to, through Rentals United.
Everyone will get an account manager; everyone receives an onboarding period where they get trained and how to onboard to these channels. They have a service area where they can pick and choose which websites they want to connect to. They give specific data where they're healthy, what type of inventory they take, restrictions, all that kind of stuff and then the account managers should be able to work with them and identify core ones.
Stipulations that Rentals United look for in a property owner
Rentals United is aiming towards probably the more significant property management segments. They have a minimum of 10 properties for those guys unless they have some PMS partners that would be happy to recommend to. So you can get access to Rentals United's channels, but through this PMS and they also ask for general exclusivity on the calendar. So you can always guarantee they generally work on the incident book.
More PMS recommendations
It's a core strategy of Rentals United to connect to more PMS. They're looking for more, so people have got recommendations if there's a PMS that they're not yet connected to. These PMS companies can drop them a line, and they'll be happy to talk to them make an introduction.
The one big mistake that other accommodation owners make when it comes to marketing property online
It's always been about the quality of contents. This can mean anything from photos and a great description and excellent amenities.
For Rentals United, it's always about the quality of your content.
Quickfire questions
Favourite business book

Favourite Podcast
Vanessa's secret sauce of large property managers
Favourite purchase under 100 pounds or a hundred euros in the past year
Bottles of wine
The most significant pain point in the business right now
Where Rentals United is growing at the moment. They're trying to bring in several people in different areas. Being in Barcelona, it can be a challenge bringing the right people.

Tip to get more direct bookings
Some customers tend to neglect the previous customers they've had before. Create a CRM or even if it's just out of an Excel spreadsheet and keep in contact with these guys and email them and contact them periodically and remember when their birthday is and remember their kids will also grow up to be adults. James thinks that this is important to be able to constantly be in their minds when they start looking at booking a vacation.
Rentals United's superpower
James tends not to shout about things too much. They are pretty modest.

Know more about Rentals United
Website: www.rentalsunited.com
Email: jamesburrows@rentalsunited.com
Listen to the full podcast on iTunes or Anchor or visit Boostly Hospitality Podcast for the full list of episodes!