The Boost Hospitality Podcast is back for another season! We are now in Season 7. We are currently on the fourth episode of season seven! Today we're going to be talking about how to get corporate bookings. You're going to learn all about the risks routine that Kevin Poneskis of the Property Soldier went through and how to get corporate bookings.
But most importantly, how every corporate booking that came in, whether it's from Booking.com or Airbnb was a corporate booking and how he then ensured that they not only came back but how they came back direct.
Kevin is a fantastic guy. He is doing amazing things with Progressive Property in his own brand, the Property Soldier. You're going to find out how he came up with the army with the property already on his portfolio, how he turned that into service accommodation or short-stay accommodation, as I like to call it. We're going to find out more about how he's future-proofing his business moving forward.
Join the Book Direct Map and help the independents fight back against the OTAS
Kevin Poneskis of Property Soldier talks about how to get corporate bookings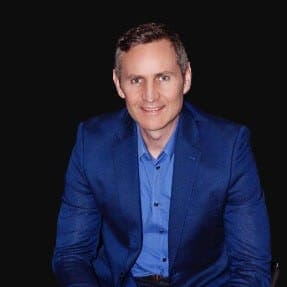 I joined the army aged 16. I didn't start investing in the property business until I was 20. I've been investing in property ever since. I left the army at age 40. But because of the portfolio that I built up, I was able to leave the army without the need to get a job which is nice. So, I left on Remembrance Day 201,  so it's 11-11-11. I haven't had a job since then. I'm now completely unemployable and I do different property investment strategies by buying and selling by refurbish, refinance, sell the old packaging, rent to rent HMO or houses with multiple occupations, lease purchase options, assisted sale, vendor finance, lots and lots of different property investment strategies.
Recently, I've been focusing more on service accommodation than anything else. I'm a trainer and a mentor for the property business. I teach people how to invest in property and I mentor people too. I partner with Progressive Property to deliver training and mentoring.
What was the one bit of advice that you wished you had received from your peers when you were getting started into this world of service accommodation?
With any property investment strategy that I've got involved in, I've gone and got trained on it first. As I said earlier, I was investing in property for nearly 20 years with no training, and then I got trained. I doubled the portfolio in one year that it takes me 20 years to build and it's much better portfolio the second time around. So with anything, go and get training. It's not simply a case of getting a property and just welcoming on to a B&B. There's an awful lot more to it than that. Getting the right training and potentially having a mentor as well has always been fundamental to my success and I noticed it in the success of others as well.
What are the common mistakes that you see a lot of your delegates or mentees make when they first get into SA?
People do not make as much money as they could make with their service accommodation property, certainly. That comes largely out of apathy. It comes out of laziness. Taking the bookings for granted and just putting them on Airbnb. Some people only do that. They don't even put it on Booking.com. A lot of people don't know they can put it on Booking.com. But that just comes down to basic knowledge.
Another way to get is corporate bookings because they are definitely the way forward.  You can get one-three nights or days from your Airbnb and Booking.com. But that's not where the money is. Because for every time you have a guest check-in and check out, you've got to send the cleaners in and do all the laundry. That will totally wipe out an awful lot of your profit. You actually want to target corporate guests because they're the people that are more likely to book for longer periods of time.
The initial way to get corporate bookings is to retarget those corporates who have already stayed with you. The easiest way to do that is actually with meet and greets. If you have somebody, meeting your guests arriving at the property and just a conversation with them saying what you here for, what you're doing and they might have a contract in your town or your city for the next week, two weeks, two months, three months etc. A lot of people would only book for the first week and then look for further accommodation for the following week onwards.
If you can then meet them and essentially establish that, then what you can do is get them to book direct with you and not come in via Airbnb and Booking.com in the future. You can give them your website for them to book with you directly from that moment on. That's perfectly allowed and perfectly acceptable. Airbnb and Booking.com are happy with that taking place. That's how you start to create your own corporate list, if you like, of people that are giving you permission to contact them. They can book with you directly and therefore they can save on the Booking.com, Airbnb and all the other online travel agents commissions. They can save themselves money by booking with you directly. You could offer them a 10% discount if they come with you direct and that's actually going to save you 5% in commission because you normally pay Booking.com a 15% commission.
That's a way to start off and the easiest way in order to get corporate bookings. When you've got people staying for longer than a week and a month up to four months, all you're doing is sending cleaners in once a week to do a sort of light clean, change the bedding and towels, etc. That's how you make a hell of a lot more money and that's all your costs week on week.
So have you got any success stories from your properties from doing this method that you'd like to share with us? How did you do that and what would the benefits on the back of it?
In terms of getting direct corporate bookings, we've had properties scattered all over the country now. Our main personal gold mine area is Swanzey and Plymouth in terms of SA. But with SA management all over the country now, it's in excess of 60 SAs in total. That doesn't include our other properties in the portfolio.
In terms of success stories of getting really good corporate bookings, we've got a five-bedroom house and a two-bedroom house. It's two houses on one title. We cash flow on that about three and a half thousand pounds a month and the purchase price of that property was 90,000. We then remortgage that at 75% loan to value with a service accommodation mortgage which gave us all our money back out and some cashback. So after all costs, after cleaning up the laundry, after everything, we're cash flowing three and a half thousand pounds and that's profit.
Swanzey is four and a half hours away from me and Caroline. This property is in Swanzey, for those Londoners, 90,000 pounds, that's not annual rent, as the purchase price. People have to get their head around the South Wales North of England type market as opposed to the southeast. The point I'm gonna make here is that there's lots of work to be done with service accommodation. You shouldn't be doing it and so meet and greet. We pay 15 pounds for somebody to go and do a meet and greet. The main people that do it are ex-cleaners of ours. 15 pounds is a lot of money for somebody that's used to scrubbing toilets for an hour. They're quite happy to go and sit in a lovely service accommodation unit with WiFi and the heating on and watching Telly, waiting for someone to knock on the door or to send a text or to ring or whatever because they need to be let in.
What the meet and greet person then do is have a conversation with the guest. Why are you here? How long you here for? What's the contract? Or "would you like to put this direct from now on? here is the website and here is the discount code that you can use to get the discount, etc."
And people say, "Oh, well, I don't want to pay out 15 quid." Well, we've had six months bookings as a result of that. If no one met them, they would come in stay for a week and buggered off and stay somewhere else.
And for the sake of 15 quid, you can make yourself a hell of a lot of money.
Do you have a system and a structure set up in place where they report back to you after the meet and greet or do you simply trust that person and to get them to come back more?
Depending on the meet and greet person. Some of them are more experienced and more skilled than others. Our main person now can do an awful lot. Otherwise, if it's just one of her guys, and they're quite often just cleaner friends of hers in the area, they can just obviously let us know what they've gleaned from the guests. One of our team can just reach out to them and get the direct booking and negotiate the discounts and all that sort of stuff. So, ultimately, you can train your people as much as you can. They will do what you teach them to do or what's in their capability.
And the other thing with the meet and greet is that it's so much less likely to get a bad review when somebody has met somebody. Because when no one meets a person, they only get the code to get in and they can't work out how to work the cook or turn the boiler on, the central heating on or even to operate the blinds or something. That's when they're more likely to leave you a bad review.
The meet and greet person checks guest ID and make sure that not too many people have turned up and it's just a really cool thing for 15 quid evade making a lot more money and be stopping bad reviews. What we do is, the meet and greet person gives their phone number and just in case the person has got an issue, they've locked themselves out, they've lost their key, they can contact the meet & greet person to solve the problem.
Do you have the systems and structure in place to recognize corporate bookings before they even arrive? Or are you gathering all of the guest information with the check-in process?
By the way, just in case any of your listeners or viewers are wondering what happens if the guests are arriving at a really unsociable time. That's fine and no circumstances, you can issue the key code access because you literally don't want someone doing it at 1,2 or 3 in the morning clearly. Ideally, they can arrive between normal hours over to 3 and 9 is check-ing times if they do that, then we'll do the meet otherwise, we have to get the key code access.
So in terms of your question, with Airbnb, it's a lot easier because you're able to open dialogue with your guests. Quite often they will inquire to you and ask you questions. A lot of people make the mistake of trying to wriggle out of Airbnb and try and get guests to book directly with them straight away to their website. They will try and use a code that Airbnb's algorithms can't pick up on and stuff. I actually think that's crazy because why risk getting locked off Airbnb. You should definitely pay their commission for the first booking because they just provided you with somebody that could then book with you directly for multiple future booking. I suppose I'm just gonna throw that one in for people.
But yes, with Airbnb, you can open dialogue with people in establish why they're coming etc. That's cool and so you know before they come that their businesses could be quite often. The PA to the MD or whoever in the HR is tasked with booking corporate accommodation for the team for the contract. And often they're just using Airbnb as that platform in order to source SA.
With booking.com, it's a lot more of a sort of faceless transaction because people don't need to open up a dialogue. They can just book you direct so with Airbnb, you can be inquiries-only. Whereas at Booking.com, basically, you just get told you've been booked and someone's come in. And there's only so much communication you can do via booking.com before they arrive in terms of trying to get them to book with you directly from that moment on. It's definitely easier to establish it once they have arrived and realize the potential for future corporate bookings from that moment onwards.
How much actual day to day routine that you have right now within your SA business?
I'm a bit embarrassed to say this. I'm going to say maybe about two hours a week. Everything is outsourced to the team. And quite often it's a bit awkward because people ask me technical operational questions that I've got no frickin clue. Which tab to mark on Booking.com and in order to create this and create that and about channel manager, I don't know. The team knows. I'm sort of the go-to person but I can answer a lot of questions about service accommodation but the actual hands on operational, that's something that the team did.
The first time that you grew a team, were you nervous? Was this something that you used to do at the time and you're in the army?
Well, for us, we went on whatever training we could get. We were already experienced and established with traditional property investing. But we wanted to get into service accommodation because of Section 24. The anti-landlord tax, that was going to bite us on the bump big time, because of the amount of interest-only mortgages we've got. The government, we're going to be removing the mortgage interest rate relief. The reason why we wanted to get into service accommodation is that if the same properties or if you're using property or service accommodation, you can still offset your mortgage interest, even owning them in your own name.
You don't have to put them into limited companies. The service accommodation is trading income whereas, I'd say an HMO is investment income. So they're treated differently for tax. That's why we wanted to get into it. So we've been on all the different trainings that were out there at the time. And all that was being taught was apartments. So we go in by ready made apartments and also, we got into rent to SA as well where we could rent apartments and use those as service accommodation. That was all fine and dandy. We would learn the ropes ourselves initially before we start outsourcing, the meet and agree and all of the different systems and processes involved to start off with. I've never actually had much of a handle on the operational side because my other half Caroline is more operations than me. She still runs and supervises the team on that side of the business.
We actually started when we would get back to a bog standard terrorist property. I got to the point where I thought I don't even want to let this back out to another tenant. I've been doing that for a long time. The problem with tenants sometimes is when they trash your property and don't pay you any rent, you're not allowed to kill them.
Now that can be difficult. So I thought, you know what, I'm gonna give this a whirl. I'm just going to list it on Airbnb and booking.com. As long as it works, it;s all fine and dandy. I was shocked to the core to discover that even bog standard work perfectly well as service accommodation, mainly because of the trades, mainly because of the corporates who want to save money on hotels. When they're going on Booking.com, when they see how much it's going to cost for them to stay in your town in your city for X number of months, then they can see a service accommodation unit that could accommodate them just as well. It could be two to three bedroom house and there's a significant saving for them. That's when they will book you instead of the hotel and they've got a lounge and a kitchen. All their shenanigans are paying six pounds for a pint in the bar and 15 quid for burger and chips.
The trend toward service accommodation away from hotels is significant at the moment. Even the bog standard is fantastic for service combination. They're cheaper to buy and cheaper to rent. You can avoid Section 24 taxes. It's just a multitude of reasons why.
What is the plan for the Property Soldier moving forward for the rest of 2019-2020?
I think property investors should always future-proof themselves and not have all their eggs in one basket. We still do buy to let. We still do HMO and service accommodation.
Obviously, I earn money from teaching people how to invest in property and service accommodation as well. There's literally to coin the progressive phrase, multiple streams of property income going on here.
One of the things that we're also doing now is acquiring guest houses and B&Bs and using those as service accommodation. All you need to do is put a little kitchenette and something that's got a sink, your kitchen unit sink might just have a microwave in it. But ultimately, all of a sudden you don't need to be doing bacon and eggs. So that's now a studio room.
Now you don't need the owners' accommodation. You don't need the dining room, you don't need the kitchen. You just freed up a huge area in that property. Guess what you do with those, you turn those into studio rooms. The amount of guests house and B&B owners that I speak to now are desperate to get rid of it. They thought in their 50s and 60s, it was going to be a good idea. And then the knees go, the hips go, and they're working 365 days a year, and they realize it isn't a good idea.
You can acquire these types of properties really cheap that you can even do lease surrender, whether you can just take over the lease of these properties. You can put an option in place to secure the purchase price now and exercise your option to buy at a later date and you can significantly increase the commercial value of it by converting this extra space into letting rooms. Once you've significantly increased its commercial value, you just refine that says new commercial value and put all your money back out. This is the model and the area that we're moving into. We're still going to do furnished holiday let and service accommodation but in terms of acquiring guest houses and B&B to turn those into what we call a part of hotels as definitely a growth area that people should get excited about.
Everywhere and every single part of the country, there will be guest house and B&B owners that won't read. Because they've suppressed all the turnover to try and stay below that threshold and squirrelled away the money. They've suppressed the commercial value of it. That means you can get it at a really good price, but then turn the business around and then get your money back out.
If there are any Bed and Breakfast owners watching who are looking to sell, where are you looking to purchase at the moment, personally?
What we're doing is we're actually using people that come on our pieces of training to go out and make source deals because they go back to their area and they can form the relationship. They might be family members or friends or the local Airbnb, and they can ultimately say, "Would you sell if you could, I mean, I tested this, I went to Cambridge, and I knocked on four guests house doors, they all side by side, unannounced. I didn't have any book viewing scheduled or anything.
My exact words were I'm looking to buy a guest house b&b in the area to know anyone willing to sell. I got four viewings on the spot. I do it after three o'clock but that's normal check-in time. They've done the cleaning.
They were saying, "Yes, please make us an offer we want out." That's how motivated these people are. People can go off to the four corners of the UK. And if they come back to a sailor we've got a really motivated seller and the more rundown the guest house the better because you get to add more value to it because it's going to need a full refund anyway because you can rewire it to totally revamp all the rooms. Turning all the other accommodation into studios. If it's run down, great. If it's got really bad reviews or average reviews, great. You just turn the business around and refinance it at its new value.
We use people to go out there and bring us deals and then we're open to some sort of joint venture there.
If anybody wants to find out more about you more about the Property Soldier, where should they go?
Website: www.propertysoldier.co.uk
Facebook Page: Property Soldier
Listen to the full podcast on iTunes or Anchor or visit Boostly Hospitality Podcast for the full list of episodes!