Welcome to Boostly Podcast Season 8 Episode 31. This is a recap of my with Callum Morgan where we talked about the things to do when you can't take guests yet.
Here's the audio for this episode:
Here's the video for this episode:
Timestamp
01:40 About Callum Morgan
02:50 Quickfire Questions
08:10 How affected was Callum's properties
10:20 The proactive things Callum did
12:10 Callum's property
13:10 Callum's advice to their clients
14:25 How Callum helped a local business go online
16:40 What Callum is currently creating
Whilst you're here
Follow Boostly on the following channels to get more tips, tactics and knowledge on how you can increase your direct bookings
Visual – YouTube
Audio – Boostly Podcast
Transcript from the Episode
Callum Morgan is based in Warrington, England. He owns a company called Morgan Branding, a marketing agency. He looks after his parents' self-catering holiday lab, which is over in big gala in North Wales. 10 bedrooms sleep 22, and they've had that for 12 years now.
Quickfire questions
If you could be isolated with one celebrity or famous figure on lockdown, who would it be?
Ferguson
If you've had a movie or TV series that's been on your watch list for some time, what has that been?
Spanish documentary series
What is the one thing that you have missed so much since being on lockdown?
Getting out the house and go the office. Playing golf
What has been your favourite purchase in the last six to 12 months, that has been under 100 pounds?
Coffee machine
One tip that you would give to any host to help them increase their direct bookings?
Use this time to get all your ducks in order and understand where you get your bookings from. And wherever that place is that you've got your bookings from, you know, whatever the thing was that you've been doing to get that pre lockdown, get everything organised. So post lockdown you can double up on that route. If it was Facebook, Stop messing around with Instagram and TikTok and whatever just do Facebook really well. If it was a certain website, we use a website called group accommodation. Make sure your listings up to date, make sure your pictures are up to date. Make sure your descriptions are up to date. Do all that and come out lockdown stronger.
soon.
How affected was Callum's properties
That weekend, the guests were uncomfortable about travelling. Callum knows at that point, the local chats were starting to get a bit concerned because they didn't want tourists flooding into North Wales and there is a big kick-off at the minute with second homeowners using the houses and stuff like that. They've had some discussions on key workers and some options. The government have asked for people to put forward buildings but at the minute they have offered it to locals if they needed some space to get out of their house when they've got a key worker working there have any family to visit with the local warehouses.
The proactive things Callum did
They were pretty booked up. Their property sleeps 22 people. So big focus on family groups, school holidays, obviously a big priority. And also weekend with big groups. They are seasonal like most businesses, but they do book up all year round, they're open,
They were pretty booked up till about November for every weekend, the most school holidays. Now they are pretty much empty up to August.
They try to get proactive, get in touch with guests early and set the tone and say, and try and get cancellation off the table. What they're also doing is giving some flexibility on that payment,. They also take card, so that does give people the option of buying on credit cards and stuff like that.
Callum is now talking to July and August guests and telling them what they're doing for the guests. What they are doing is going to get the guests move the date free of charge to anytime in the future.
Callum's property
Callum's property is a 10 bedroom sleeps 22. But the 10th bedroom is an annex, and it's really a nine bedrooms sleeps about 18. Most of their groups are 14 to 18. They can go up to 22.
As an owner, they're not allowed to travel to the house. Now there is some discussions around that because they're not allowed to travel out of state ourselves. But actually, legally, we cannot live in our house anyway.
Callum's advice to their clients
Don't go dark is is is the key message. In Morgan branding, they've dealt about 120 clients in three years, They have about 60 clients that run ongoing retainers, you know, an ongoing agreement, and they have a huge range of businesses.
Callum is seeing a huge range of responses to how people are dealing with this. But overwhelmingly the ones that are being proactive and are not burying their head in the sand and thinking that the world's against them are the ones that are already doing better than, you know, average.
They have some clients that are struggling and rightly so, you know, different industries have been hit harder than other industries. And some industries are doing well. We're dealing with some farm shops at the minute that they're booming, but they're also struggling with capacity and demand. So don't bury your head in the sand. Even if you're in a business that isn't taking out any revenue. There's no better time than now to get proactive.
How Callum helped a local business go online
Callum had Home Builders that they work with that can't physically show people around the show homes at the minute getting virtual tours. Now some of these guys have been speaking to us for 18 to 12 months and they have never pulled the trigger and it took this for them to get organized and get these virtual tours done.
The first one that they helped was a customer already and they're just in the process of building them a new website that wasn't, e-commerce or wasn't online at all. They used to have an online business that did home delivery of food that they'd shut down last year.
Callum went and out of sitting in the shop. And it was chaos. There was pieces of paper everywhere, people ringing every two minutes. The shop was manic. People were on the phone, they're trying to take cards over the phone. It was chaos. Obviously, people are asking for stuff in that shop that they couldn't find anywhere else. So they were asking, you know, this is three weeks ago now. But the flower where you couldn't get flowers from anywhere or ag they were having a nightmare because people were just ringing for them items that they couldn't buy anywhere else. So it was chaos, and they weren't getting their normal job done or been able to keep this shelf stock or, you know, getting in touch with suppliers. So it was really holding them back.
You know, you might have to pivot your whole business you might have to you might be doing something now, you mentioned on some of the other podcast, you know, people are doing accommodation and have pivoted to doing breakfasts and food and just go in, you know what, whatever it takes to survive.
What Callum is currently creating
Morgan Branding has been working with owners to help the book direct message. So whether that be creating a website, helping them create a brand. That might be a logo that might be merchandise within the house, that might be the way they interact on social media, build a website, help them with booking platforms, that's what they've done with Morgan Branding.
But what happened last year was Callum started to get more people to come to him in the groups that he frequents and the people that he liaise with. There was a lot of people out there that don't want to deal with any of this hassle of taking direct bookings. Callum realized that couldn't really help them or know how to help them.
When you speak to owners almost across the board, you don't hear an owner that likes an online travel agency, a booking agent. They all have problems.
What Callum has been trying to come up with is to create the utopia of the website that can work with the book direct crowd, and help them fill gaps in the year that they might need extra bookings. And then work with the crowd that doesn't want to do anything, just want somebody else to manage the house.
Callum realized that portal websites, the way that they are operating it is a lot easier to go to one website and get the book direct map will not have all the houses on where the owners don't want to take direct bookings. So you're going to have such a huge part of the market, which is missing. Now, if on the book direct map, we have 30% of the properties in the UK all that still might not be enough.
Callum wants to create the portal, a place where it gives a good offering for book direct owners. And it gives a good offering for the people who want the complete hands-off approach. He wants to create a place that really treats its owners correctly. He believes that if you treat the owners correctly, and create a place where the owners are more than booking agent, we won't have a situation where we're trying to drag bookings away from most. Callum wants to try and get a place where you don't even feel like you need to do that because you know, you like the way that we work and a place where if we look after the owners, you know that will look after the gaps.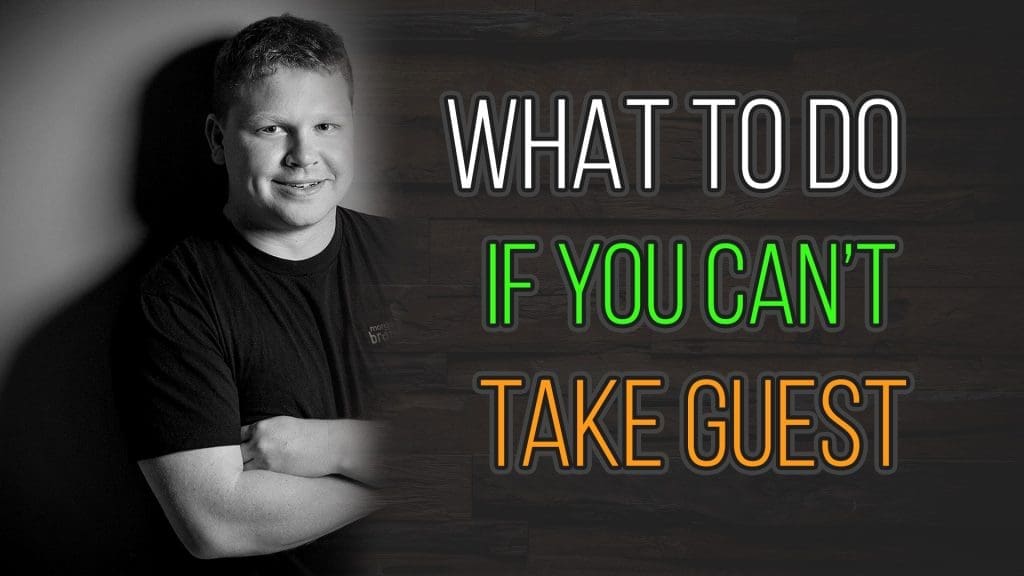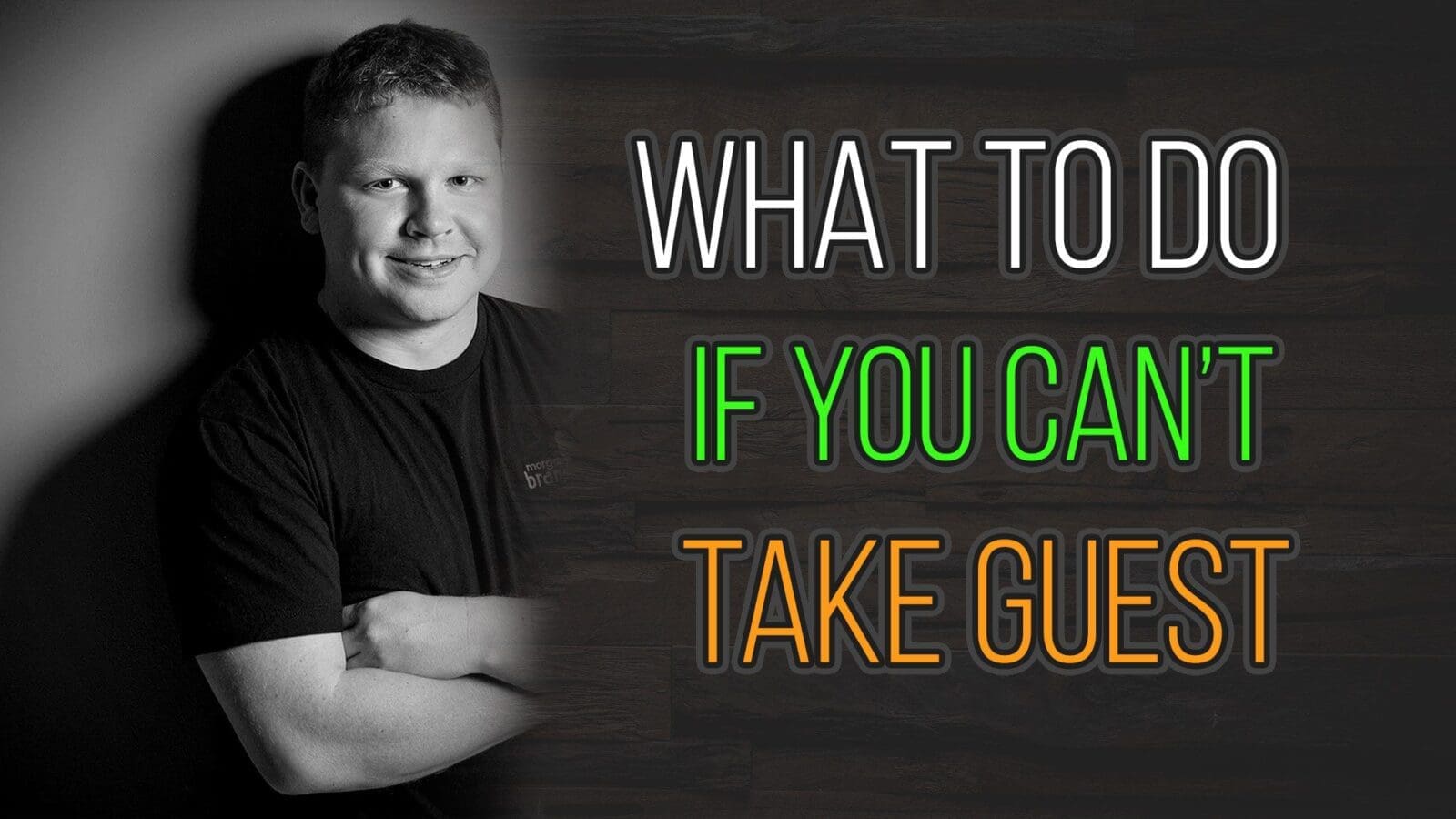 Know more about Callum on his LinkedIn
Before you leave
Please go and rate, review and subscribe on iTunes, Spotify Google Play or Anchor or visit Boostly Hospitality Podcast for the full list of episodes!