Welcome to Boostly Podcast Season 11 Episode 139. This is a recap of my Facebook live where I talked about some tips on running a successful B&B.
Here's the audio for this episode:
Here's the video for this episode:
Timestamp
00:00 Start
02:30 Alice Douglas
03:30 Tips for your B&B
Whilst you're here
Follow Boostly on the following channels to get more tips, tactics and knowledge on how you can increase your direct bookings
Visual – YouTube
Audio – Boostly Podcast
Transcript from the Episode
Welcome back to the Boostly podcast and today I wanted to highlight and share with you a member of the hospitality community Alice Douglas, who put together a really nice blog on small business.co.uk and the title is tips on running a bed and breakfast and in total, there are 13 tips.
Tips for your B&B
So number one, you have to like people. Number two, your b&b needs to have a wow factor. Interesting. Number three breakfasts can be complicated. And I know there's a lot of people who do breakfast for B and B's will a pizza day especially now 2021 there's, there's something for everything can everything for somebody from veganism to vegetarianism to pescatarian to just anything you can have anything. order comes in. And I know that even back in 2011 2012 it used to stop our chefs. But now even worse more. So. Number four encourage guests to book direct that is a given. Given anybody who listens to this podcast, will know that we talk about this a lot. Number five, you need to be able to take online payments. It still amazes me to this day in 2021 that there are hosts out there who don't accept online payments. It baffles me I literally I can talk about this until I'm blue in the face and they'll still be somebody who I speak to in a couple of weeks time who say that they don't have online payments and mistakes set up automated reply To emails again, work smarter, not harder. We'll talk about that. Number seven create an online digital guidebook. I love this. I'm glad that Alice has mentioned this so many b&b hosts think a digital guidebook isn't for them. It's not applicable is more applicable to rental house. It is. And obviously hopefully is my number one recommendation cool lossless followed by touch de pick one of them two of you go stamp your b&b with your style. And again, I love this little quote, If guests want a non desync clinical room, they can book in a travel Lodge, a b&b should be your space stamped with your style. I really do like that. Well, well done Alice for that. Number nine, you can rent bed linen again, I know we made this mistake, and we just had cupboards of cupboards, linen on site, but you can rent it. I know. If we were to start all over again, one of the big mistakes I feel that we made as a family is that we didn't rent our bed linen, obviously you got to equate the cost etc. But now in 2021, there are such cost-effective solutions for this that just makes it so much easier. 10 years on, offer half-price in low season a little bit controversial for me this one, I think number 10. The headline is Marvel what it may be should be. But who knows when the low season is going to be in 2021. The demand is so pent up from 2020. That a normal season, if you think of it, especially for coastal locations, goes from, say, April to November, get the October half term out the way when it starts to slow down, who knows that season may go on it may go straight through into Christmas this year with the Christmas markets and whatnot and go on into 2022. So whenever you're low season, maybe definitely look at discounting but maybe not have price. 11 offer experiences creative workshops. Again, I think this is fantastic. Even if you don't offer it yourself, try and partner up and build relationships with people close to you but do and the instant one that comes to my mind is Helen has who's based in competitor in Spain, she is teamed and partnered up with a local yoga person and she does little retreats and sessions at her amazing guest house on the top of the hills and computer. The views are fantastic. I know because Laura, the kids and I went to go visit Helen last year. And it was a perfect setting. She offers food and drink. And it's a nice little package. So again, Helen doesn't have to do all the extra work, you can build a relationship and a partnership. And you can just split the cost split the profits, or just take a cut of the fee. So again, I love that option. Offering experiences and again, it stands you out from the rest. And it's why people come and say review. Tell guests about other activities. Okay, so this is bouncing on to what I just said, number 13 take at least one day off each week, which again, is so important. And again, I think particularly we're bed and breakfast. As people from personal experience, you feel like you always need to be on, you feel like you always got to be there. Because you're scared to take a day off. Because when you take a day off or you turn that phone off, something's bad's gonna happen. speaking from personal experience, you flip that mindset off and you just say nothing bad's gonna happen. Nothing bad will happen because you sink into your mindset that you think something bad's gonna happen. something does happen. And I've seen it and I've witnessed it with so many other hosts from around the world.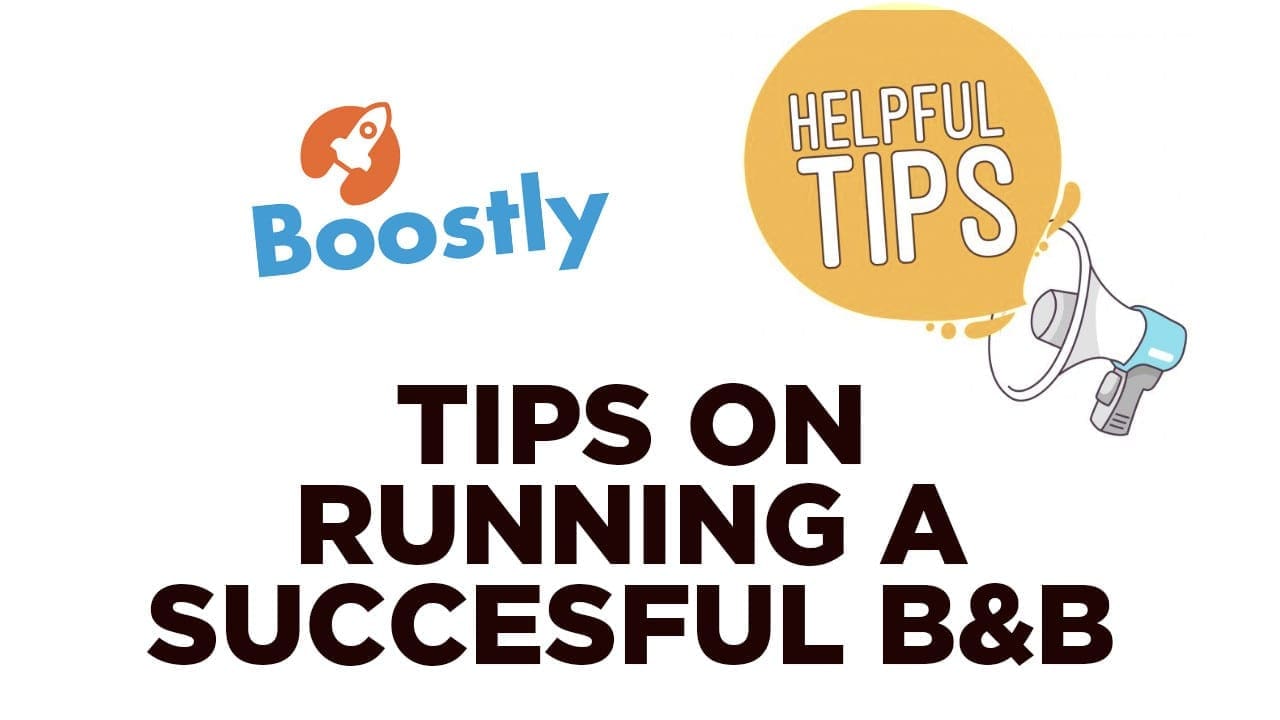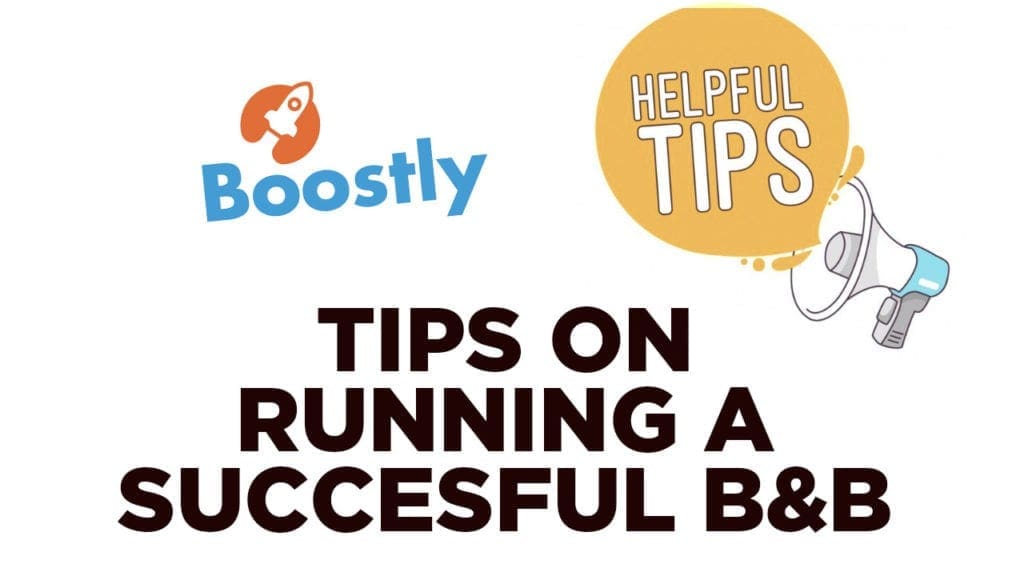 Before you leave
Please go and rate, review and subscribe on iTunes, Spotify Google Play or Anchor or visit Boostly Hospitality Podcast for the full list of episodes!
If you have enjoyed this post and want to feed my caffeine addiction you can "Buy me a coffee"
️