Welcome to Boostly Podcast Season 11 Episode 89. This is a recap of my Facebook live where I talked about king beds.
Here's the audio for this episode:
Here's the video for this episode:
Timestamp
00:00 Start
00:35 Add in your king-sized beds
01:20 Higher booking percentage
Whilst you're here
Follow Boostly on the following channels to get more tips, tactics and knowledge on how you can increase your direct bookings
Visual – YouTube
Audio – Boostly Podcast
Transcript from the Episode
There's a really interesting stat that I came across from Airbnb and from some of the recent surveys and things that they promoted and published over. One of the biggest requests is for King beds, so much so that a couple of months ago, they actually added it as an amenity on the section of your listing. It was never there before and you had to put in your listing about king size beds. Now Airbnb to credit, they have listened, they look at what the user day arrays and they have added it in.
Add in your king-sized beds
Now if you have got king-sized beds and if you haven't been in your listing on Airbnb anytime soon, this is something that you need to do right now. So go to your listings, go into the actual property itself, hit the bedroom section, and again, you'll be able to take king-sized beds, which is really important because if this is what the people are asking for, if this is what the surging demand is for, and you offer this, then you got to show it up because if you do, then you will come higher up in the ranking. If you don't, then you are missing out on a potential amount of traffic that could come your way.
Higher booking percentage
Airbnb also recently said the bookings were up by 51%. That is ridiculous. The demand is so high. This is obviously because now more people are getting vaccinated people are looking to travel, whether that's a staycation or those that are brave enough to head on a plane and travel elsewhere, then the demand is there. So if the demand is there, you have to be right now making sure that you are listed everywhere. Get listed everywhere linked up to your PMS linked up to your channel manager. If you're looking to find out what a PMS is or a channel manager is go check out the Boostly back catalogue, go to the YouTube channel go watch the videos type in rentals united type in boostly.co.uk/pms and you'll be able to find out so much more.
But this is a little tip on if you haven't go and update your amenities in your filters on Airbnb because so many people are using them. And if you're not updating them regularly, then you're going to fall behind and you will not be visible. So this is how to add a king bed on Airbnb.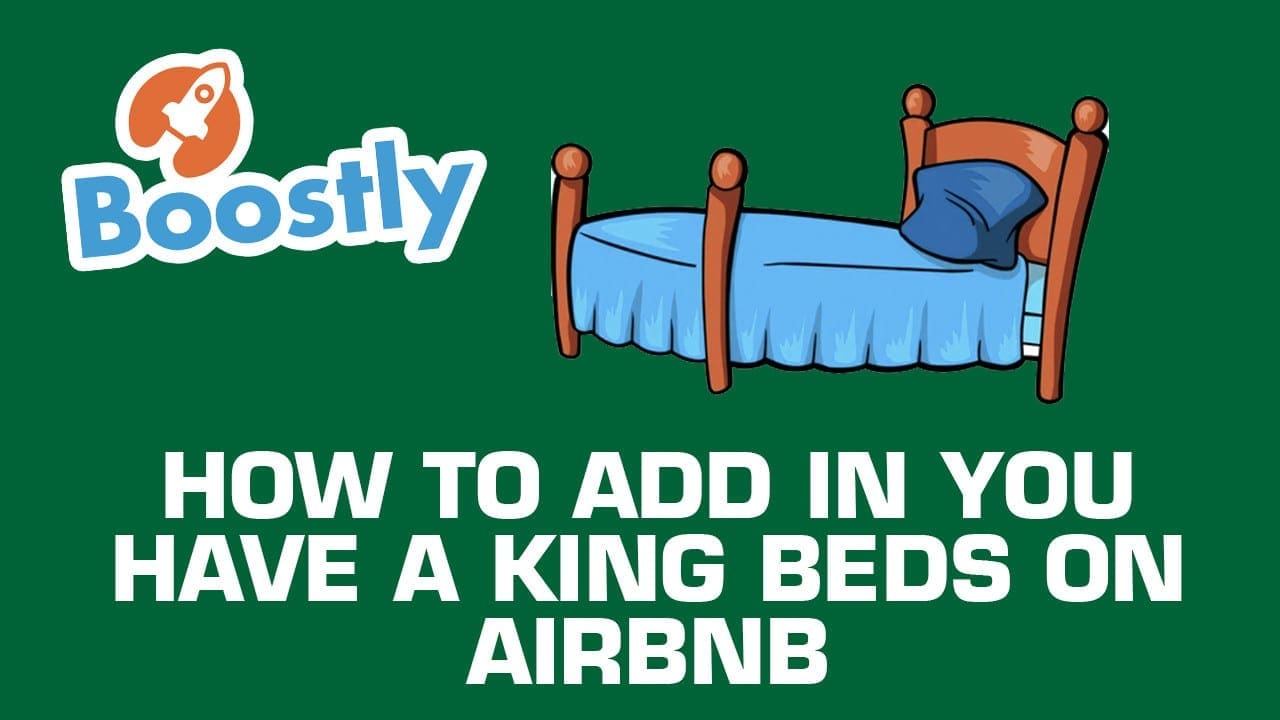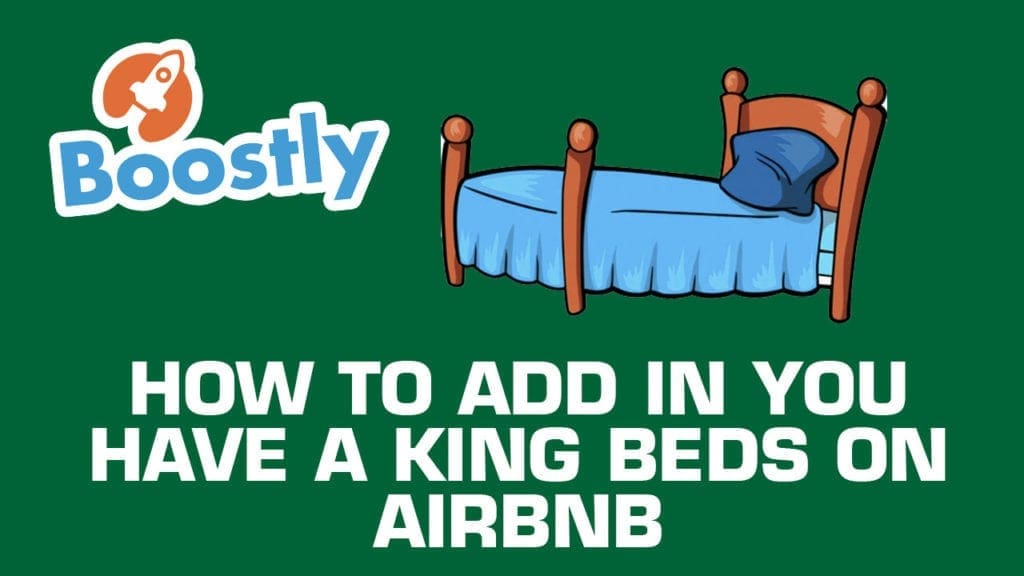 Before you leave
Please go and rate, review and subscribe on iTunes, Spotify Google Play or Anchor or visit Boostly Hospitality Podcast for the full list of episodes!
If you have enjoyed this post and want to feed my caffeine addiction you can "Buy me a coffee"
️