Welcome to Boostly Podcast Season 11 Episode 29. This is a recap of my interview with Danny Rusteen where we talked about the common mistakes hosts make on AirBnB.
Here's the audio for this episode:
Here's the video for this episode:
Timestamp
00:00 Start
02:00 Common Mistakes of Hosts on AirBnB
Whilst you're here
Follow Boostly on the following channels to get more tips, tactics and knowledge on how you can increase your direct bookings
Visual – YouTube
Audio – Boostly Podcast
Transcript from the Episode
You move into a brand new house, and you start buying things for that house. And then you know you're excited. So the first edition of the house is pretty nice. It's pretty clean and organized. But you live there for a decade. And after the decade, you have shit everywhere. And that's no, that's no different on the Airbnb mistakes you make on listings, that you're never going to delete photos, you're always going to there's going to be too many photos, there's going to be too much text. And then what there's going to be is there's going to be confusing text. In one point, you say the pool is closed. In another point, you say there's construction outside. And then you know in the third point you say that, you know the pools are open year-round or something or, or this place is like extraordinarily quiet. So I often take out a lot of excess confusing mistakes or just not needed material.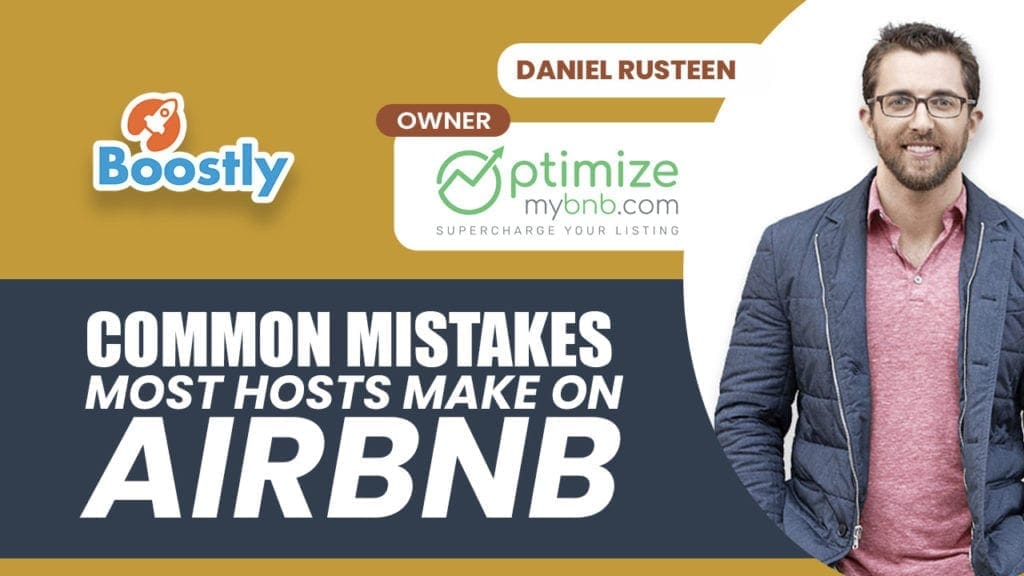 Our podcast sponsors
Before you leave
Please go and rate, review and subscribe on iTunes, Spotify Google Play or Anchor or visit Boostly Hospitality Podcast for the full list of episodes!
If you have enjoyed this post and want to feed my caffeine addiction you can "Buy me a coffee"
️