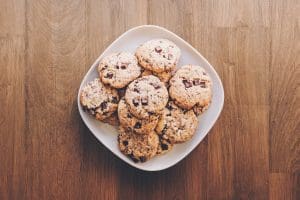 Have you visited the world-famous DoubleTree by Hilton Hotel? If you did, we are sure you are very familiar with its DoubleTree cookies. These treats are meant to make guests feel special.
What about these cookies that make it unique? Together, let us uncover some facts about this yummy treat.
Hilton DoubleTree makes more than 65,000 cookies each day!
Because of its fame, it is just fair to make a lot of cookies and not deprive the hotel's guests. Karlynn Johnston of The Kitchen Magpie computes that Hilton DoubleTree makes 25 million a year and 250 million cookies all in all!
It will be the first food baked fresh in space!
Tim Dodd of Everyday Astronaut shares this fantastic news to all of us! "DoubleTree by Hilton has teamed up with Zero G Kitchen and NanoRacks to bake the first food item fresh in space! Astronauts on the ISS are going to bake the DoubleTree chocolate chip cookie – something they're known to give out at check-in – in a prototype oven called the 'Zero G Kitchen Oven' later this year. "
So many people are making their recipe to mimic the Hilton DoubleTree cookie
The cookies are so popular in the USA, and you can buy them online. However, the Fashion Opinion blog states that for those of us outside the US, unfortunately, the company doesn't ship internationally.
That's why so many people want to get their hands on this delight. They are trying to create and copy recipes for the DoubleTree cookie. If you search this yummy snack on the internet now, you will see tons of recipe ideas on how to do this by yourself.
What a fantastic marketing tool!
Hilton DoubleTree made a good marketing strategy out of this yummy treat. We hope that this article inspired you to think about your strategy, too.
Join the Facebook Group for the latest news, tips, advice and rants from fellow hospitality owners from around the world. boostly.co.uk/hc