They Were Ready To Book Until They Saw Your Website...
Don't Let A Cluttered, Unfinished Or Non Existent Website Stop You From Doubling Your Direct Bookings In 2020
It's no secret... The short-stay accommodation industry is growing. Which means the competition in your local area is getting fiercer by the day. This is why standing out in 2020 has NEVER been more important.
First Impressions Count.
Especially Online…
As a short stay accommodation owner I don't have to tell you… First impressions COUNT! And online, giving the guest the BEST first impression is even harder.
Why?
Because the very first thing they see is your website, and if it's not up to scratch it'll also be the last. Which means you are handing bookings over to your competitors on a silver platter.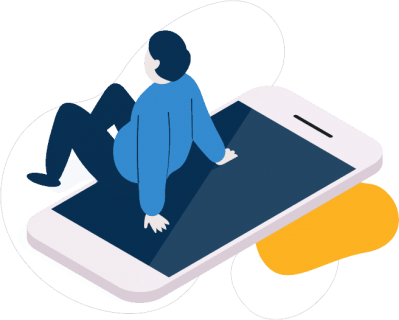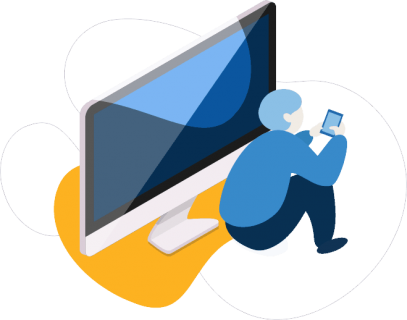 Don't take my word for it though...
Imagine you're booking your OWN holiday. You've heard about 2 amazing properties. Both in the area you love… Both with fantastic facilities… Both with great reviews…
But you're on the fence on where to choose until you go to their websites.
One has a modern, beautifully designed and optimised website, with images showcasing the property in all its glory, and clean simple layout with all it has to offer available instantly, at just a click of a button.
And the other… well… doesn't…
It's jam packed with pages upon pages of information that tells you EVERYTHING but really doesn't tell you ANYTHING. It's ugly and just makes your head hurt every time you look at it. 
Not to mention so sloooooooooow you could go fix a cup of tea in the time it takes for each page to load.
Be honest with yourself… Which one would get YOUR booking?
Hospitality isn't something you just 'play' at.
It's HARD work.
Don't let all the blood, sweat and tears you put into your property go to waste by falling at the first hurdle with a poorly designed website.
No matter who your website visitors are, they all have one question: "What's in it for me?"
If they don't get that in the first 15 seconds, they'll bounce.
You should orchestrate everything you do to impress, inspire, and motivate your audience to a sale.
In other words, it's all about the first impression.

Your first impression is everything.
If you're looking to Double Your Direct Bookings, Stand Out From The Competition, and Break Away from 3rd party booking sites and their extortionate commissions…
Let Boostly Help…
Turn Lookers Into Bookers
We are the only company that offers a guaranteed return on your investment on any Boostly product in new direct bookings or 100% of your money back.
Contact us for more information
Don't take our word for it...
Hear from our happy clients!
"My previous website designer told me I would have to wait 6 months for my changes to be done!"​
"100% of my bookings was coming in from Booking.com before Boostly came along."​
"Cant believe the amount of direct bookings we are getting now". 81% of her bookings were coming from the Online Travel Agents.
YOUR BOOSTLY WEBSITE
Turning Lookers Into Bookers
The most cost-effective website solution for hospitality owners anywhere in the world. 
BOOSTLY WEBSITE
£
399
+ £12.99/month
Structure and Sytem Created For You

Premium cloud hosting (Worth £240)

Intuitive WordPress Template (Worth £149)

SSL Security Certificate (Worth £75)

Setup Your Own Domain (Worth £25)

Essential WordPress Plugins (Worth £100)

Google Analytics setup (Worth £50)

Realtime reviews setup (Worth £108 a year)

Tutorial Videos To Get Started (Worth £600)

Full Money Back Guarantee
BOOSTLY PREMIUM VIP
£
999
+ £12.99/month
All The Above (Worth £1347)

We Add All Your Content (Worth £600)

Customised To Brand Colors (Worth £250)

A Boostly Premium VIP Website is a Total Done For You website Service that we offer. We will create your full website site for so you so that means you don't have to worry about a thing.
The Unbeaten Boostly Guarantee
We are the only company that offers a guaranteed return on your investment on any Boostly product in new direct bookings or 100% of your money back. Contact us for more information.
Can You Get A Website Created "Cheaper"?
Sure, you probably can.

For any service online prices will massively vary and for websites, it's no different. According to Expertmarket UK the average website can cost anywhere from £200 – £10000.
Type Of Website
Features
Designer Cost
Basic
- 1-5 pages
- Contact Page
- Landing Page
£200-£500
Small Business
- Several Pages
- Social Media Integration
- Google Analytics & Maps
£500-£1000
Ecommerce
- Ecommerce Tools
- Order Management System
- Chat Setup
£1000-£2500
Advanced
- Advanced Functionality
- Unlimited Pages
- Bespoke Design
- Database Population
£2500-£10,000
Data from Expertmarket UK 2020 
But if you are looking to save a few pennies…Remember, you get what you pay for…

But with a Boostly Website that's so much more.
Boostly client's stunning websites…
Check out some of the live websites from our current DIY website users
Frequently Asked Questions