Welcome to Boostly Podcast Season 8 Episode 41. This is a recap of my Marketing Review live for Lucille Hayward, a hospitality owner in Canada.
Here's the audio for this episode:
Timestamp
02:30 About Lucille
06:40 A look at Lucille's website
13:50 What everybody can do on their website
15:30 Lucille's Facebook page
17:50 Find places around Lucille's place
Whilst you're here
Follow Boostly on the following channels to get more tips, tactics and knowledge on how you can increase your direct bookings
Visual – YouTube
Audio – Boostly Podcast
Transcript from the Episode
Lucille Hayward business is the owner of Moberly Lodge. She is based in British Columbia in Canada. She has been running her business for five years. Her unique selling point is that their authentic log buildings and mountain hospitality sounds amazing.
A look at Lucille's website
Lucile's website and the connection are not secure. And this is important because Google actively downgrading your website and if somebody comes on to it, they're getting hit with that message. Now you're lucky that the webpage opened up at all, what I've noticed, and I've discovered over the course of the previous sort of six months, is that websites are not even getting loaded up, there's a big red screen to say warning, this website you are trying to visit is not secure, and it won't even load up.
Now this is a super simple fix, you can go to wherever is your domain. So wherever your domain is stored register, 123, GoDaddy, etc. And you can pay to get an SSL certificate.
It's super, super important. Because you know, there are going to be people coming on your website, you know, you don't know at the moment because we haven't got Google Analytics set up. And again, Google Analytics is free. Super, super simple to set up. If you visit some of the things that I will be doing tomorrow, okay, so set up Google Analytics, I would get your website secure. It will cost like $30-40 max.
But what you need to do is get Google Analytics set up. So then you're able to track for the next one to two months, exactly how many people do come on to your website every single month, which is super important. Okay, so we need to know how effective the website actually is. So you can't do that without Google Analytics. So again, if you open up a Google page type in Google Analytics setup, it's super straightforward to do. And you can do it within five to 10 minutes, and you can do that tomorrow.
Now, the one thing that I always say when it comes to a website loading up is that you want to have your main Unique Selling photo as one of the first things that people see. Now, I think everybody will agree with me, this looks stunning. And it's a really good Unique Selling picture. The reason why you want that this is what's called above the fold is you want to encourage them to scroll down and find out more which you definitely do.
One thing about the banner here that looks really cool, and it stands out but it's on the wrong side. This needs to be over here. Now the reason why it's not me being petty, but research and studies and surveys and stats have proven that our eyes naturally get drawn to the top right-hand side of every website. So bearing that in mind, you want to have this ribbon just moved over here. I think this is a really nice start.
Next as we are moving and scrolling down here, and as you can see, we've got different sections. So explore, we've got weddings, we've got eat, we've got cabins, which is, which is, which is great. But you got to again, you got to think about this. People buy from people, people book and buy from people, they want to know more about us, they want to know about you want to know more about why you started this business, do you live on-site, do you not live on site. And again, it's something that I know so many people not doing. All it is, is just a little section in here before the website ends, and just introduce who you are.
So this is something that I'd be looking to do because it is something that is really important. And so many people do look at this, okay. So again, a real simple fix, you can either add it at the top here or if you wanted to, you could just add it at the bottom here, have it as a separate section as it's called. And again, whoever did your website for you, they can easily add that and you don't have to go and put a lot in.
As you can see, we just got three lines here, a paragraph at most just put in a little bit more about you about your story about introducing your name, give your name, give the family you know exactly who they're gonna be communicating into. Because again, when you do that, you just stand out so much. And again, it's more people finding out more about you, the business owner and about the business.
Another thing that you can do is these reviews that are just scrolling here side to side, this is a software called Repuso. One of the big reasons why people leave a website without booking is because they're looking for that social proof. And again, it's a super simple fix. Repuso is around about $10 a month. But what it does is it pulls in only your five-star reviews from Google, Facebook, booking.com, Airbnb, etc, TripAdvisor wherever it pulls in those five-star reviews. And it puts it in a really nice scrolling image here, or it lays out in more of a grid-style here.
So again, it doesn't look fake, it doesn't look like those reviews are just being copied and pasted. And it would go really nicely on the homepage. So as they're scrolling down here, and again, this looks fantastic or Yes, great, we've got food fantastic, we've got places to stay, here's some feedback. Here are some great reviews, here's a little bit more about them. And again, if you just add another book now button right at the bottom, then you're ticking off so many potential boxes. For the guests always finish with an FAQ.
Again, if you want to a super shortcut way of getting a bit more visibility on Google over the course of the coming weeks and months and potentially years. Then add an FAQ to your website frequently asked questions.
It really helps eliminate any questions that a guest may have to contact you if you can have those frequently asked questions at the bottom of your site.
What everybody can do on their website
Now the main thing that I want for everybody to be looking at right now, and everybody needs to be doing this is the homepage of your website now needs to have what you are going to be doing post-COVID. Now, I talked about this last night in the previous episode, and I've talked about this so many times over the course of the past two months is that post COVID, post lock down until it gets eradicated and it disappears, our travellers' mindset and what they are looking for is going to drastically change our unique selling point our USP is going to be different.
So what they want to know about is how are your properties being cleaned? What safety procedures are you going through, I would definitely focus on your website, getting Google Analytics up and running, which again is free to do get the SSL sorted but I would be looking to get a website that will actually work for you and get those important things on the website because there will be a lot of people who are going to be looking for this.
And again, if you act first, then you will be the one that comes out Well, on the back of this, and again, don't just put it on on your website, we also need to be looking to put it on to our Facebook page. And also as well And Google business listing will surely sooner rather than later. Also, let you add this detail in as well.
Lucille's Facebook page
You're very, very, very lucky to live in such a beautiful part of the world here. And again, this is a another theme to follow is I will get a picture of you. And you know your family here the people that are running the business, whether it's you and your team or you and your family, whoever runs the business, I'd be getting the picture in here because again, this is the social media, this is our social profile. People don't resonate with logos, they resonate with pictures and faces people buy from people please remember that.
So I'd be looking to change that profile picture up as soon as possible. The cover picture here, you actually have the ability to add five to six images here. It's a scrolling image that you can put in. So I'll be trying to get your five best images that you have and put it in here so you can edit the page and you can add them in.
I always say that if you're struggling to find out what to talk about what people like to see. Then there are some really cool things that you can do. If you go to your TripAdvisor page for example, and you come and scroll down to the bottom here. They will tell you your guests will tell you what they love most about the property.
Now another thing that I noticed tourism, golden tourism golden, they are bidding on your brand name on Google search. I don't know if you knew about that. But that bidding on your brand name. So I don't know if this is a commission type website or what but if that's the case, then I would be looking to fight fire and I would be looking to put your bid on brand at the top so people can come through to your website. But until the website gets fixed, don't really focus too much on that.
Find places around Lucille's place
So one thing that you know, again, the things that that one thing that I am noticing is people are not wanting to be in big cities, they want to getaway. And again, what I would be looking to do, what I'd be looking to talk about here right now would be finding places that are two, three or four hours drive around you.
Know more about Lucille on her Linkedin.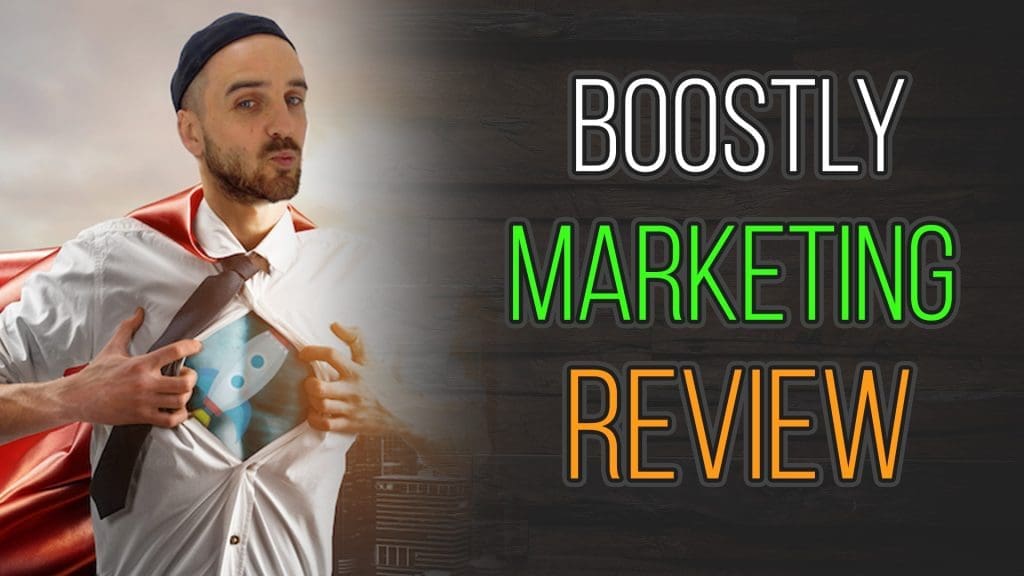 Before you leave
Please go and rate, review and subscribe on iTunes, Spotify Google Play or Anchor or visit Boostly Hospitality Podcast for the full list of episodes!