Welcome to the show notes of the Boostly Podcast Season 8 Episode 6. This is a recap of my interview with Marc Figueras of Keynest, where we talked about the future of hospitality check-ins after the Coronavirus Crisis.
Here's the audio for this episode:

Here's the video for this episode:

Timestamp
04:00 About Marc Keynest
07:00 Monthly average of transaction rates
10:00 Advice from Marc Figueras
11:40 Keynest's current situation
12:40 More about the key exchange system
14:20 Keynests' strange requests
16:20 Get in touch with Keynest
17:20 How Keynest deals with rejection
Whilst you're here
Follow Boostly on the following channels to get more tips, tactics and knowledge on how you can increase your direct bookings
Visual – YouTube
Audio – Boostly Podcast
Transcript from the Episode
Marc started Keynest with Florian Haven, his co-founder, four years ago in London. What they do is basically solve that problem of how do you get the keys to the guests when you're not available. They also solve the problem of how to get the keys to the cleaner or to the greeter if you've got a very high-end property. They work in 13 countries, they have over 2500 stores, 95% of which are 24/7. If you haven't heard of Keynest before, it's a very good way of welcoming your guests in a way that is fully tracked so that every time that your guests pick up or drop off a key, you get pinged with an email from them, and that is fully secure so that only your guests have access only when you want to. They also integrate with a number of PMSs In the industry.
Before Marc started Keynest, he was working in private equity, and nothing to do with keys or Airbnb, but he found myself living in a flat that was actually bigger than we needed. He ended up renting a room in Airbnb. This was four and a half years ago where that was actually really profitable. Airbnb wasn't really so big the time. Florian thought this is the idea. They went out looking for shops to hold keys for us, which was totally strange for them the first instance so they thought this isn't gonna get a very good reception. They found that stores were super happy to do it because they made money from the guests. Now they've got a network of quite a lot of stores some of which are the most popular ones that will welcome hundreds of guests every day have turned up into some kind of reception desk. They started selling travel adapters, guidebooks, tours, all sorts of things that help tourists get around the city and enjoy their experience.
Marc says the most popular area city for Keynest is still London. They find the London market is actually just so deep and is quite professionally managed for the most part.
Monthly average of transaction rates
March is an off-peak type of month, around 100,000 key movements per month. That actually held up until 14th of March, where they're still having sort of what we see as expected normal numbers. And then you see this massive drop after that weekend coming down to sort of two-thirds of the normal volume. And then since Friday, they had just one-third of the normal volume and it's still going down. Once it gets to a 10th or so, Marc thinks it'll stabilize because there are still people that are checking in for longer-term leases.
Advice from Marc Figueras
If you're outside London, things look much better. It's not even half of the effect that we see in London outside London. Marc thinks a lot of people who are in London are feeling quite stuck in their tiny apartments, they're looking for a bigger place. So there's definitely a different kind of market more than staycation, nationals travelling inside the UK, maybe who don't have a second home but could afford to go somewhere else. Now that the look and nothing are being enforced. So lookout for those.
And then if you're looking for the long term, just consider the fact that everyone is in the same boat. Below you are the hotels with fixed leases that they can't do anything about a number of staff, etc. Those are very much dire conditions. And those are likely to actually close some of them permanently, which means that when the man picks back up, there's going to be a shortage of supply the same way that demand has sort of evaporated very quickly, it will come back very quickly because people are stuck at home. It's not good for relationships to be stuck 24 hours a day, it's gonna be a lot of divorces at the end of this.
But jokes aside, the industry of travel is one that people as much as it's considered to be a leisure and enjoyment. It's also something that people need a break, you know, and one of those destinations that are easily accessible for people, then you're likely to benefit if you can just pause your business for the next three months or so, and then reemerge with everything to go out with a little bit of budget for marketing and you're likely to benefit a lot from those bookings at that.
Keynest's current situation
Keynest is all working remotely but their stores are still live, there are a few stores like four or five that are have reduced opening times, but the majority of their stores are either food shops that are opening as usual because now they're much busier than they would normally be or outdoor lockers that are 24/7 and that is unmanned anyway. They are working as usual but a little bit busier than usual with customer service because people that are a little bit confused, the flights, their delays, things that are a little bit more messy than usual. But on the plus side, Marc thinks it's important for their customers to know that they're always here, you know, rain or shine Coronavirus or not to welcome their guests.
More about the key exchange system
If you look at that Keynest map, you will see that they have a very big network of stores, they have 2500 stores for more than 1000, just in the UK. Now, when you zoom in, you realize that a lot of those are in city centres, but you'll see that there are quite a few that are not in places that you'd expect. They're just sort of out there in rural areas. And you'd wonder why. And it's because all of their stores are open on demand. They would never open a store if there isn't someone who's requesting it, who's got an apartment, or a property or a cottage nearby and once to use Keynest so that's how they open the network. They will open them for free. Keynest's commitment to you is to do that so that you can benefit from it wherever you are. The idea is really simple.
You no longer have to worry about gas being late or early, all you've got to do is just integrate Keynest with your PMS, or just complete basic collection code. If you want to do it manually send it to your guests. And then let your guests collect the keys and drop them off.
Keynests' strange requests
Some people when they start working with Keynest the first time they really don't really realize the concept and really understand and they will request some really random locations. One thing that's important for Keynest is that they are the face of your business. They're gonna be welcoming your guests. You don't want to have your guests collect keys from some dodgy place.
They are going to vet the location as well. Even if you request something, they will take that into consideration. But they also have to do our own vetting. So they tend to work more with chains. So your average vape shop might not cut it sometimes but, otherwise, they've even worked with a hairdresser once. It's no problem for them, as long as they're well respected within their community, but crucially that they have long opening times. And that's why most of their stores are 24/7 because there's nothing better than the peace of mind if you know your guests can come in.
A lot of Keynest's new stores are actually hotels, and you think, why would they do that it's competition for them. But actually, they make money on the gas because they sell them breakfast. And they make a lot of money in the reception desk by selling all these glass doors and guided activities and getting Commission on it. So they sign up quite profitable even if the guest isn't staying at their hotel.
Get in touch with Keynest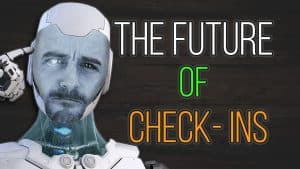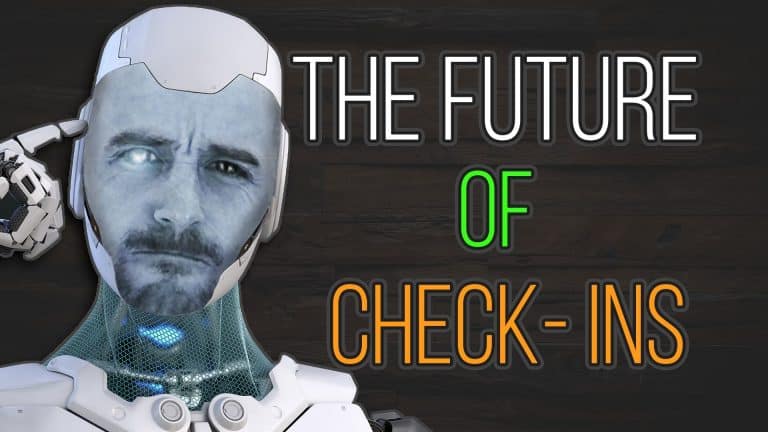 Website: www.keynest.com
How Keynest deals with rejection
A very typical one, particularly from newcomers to the industry who does not have that much experience here. The technology already exists can go on the market, you can buy a smart plug that will open with a fingerprint, but then you've got to get the fingerprint of the guests got to set it up, it's gonna cost you a small fortune and you're not gonna be able to make that money back if you decide to start managing that property. Those reasons, Keynest is much more convenient, there is no cost to get started. And it's a monthly subscription of 19 pounds a month that gets you unlimited key collections for your guests or your cleaner. And wherever whoever else you need, and it's available right there. There is no hardware to install. There is no setup process. Get a six-digit code and off you go and Keynest includes the customer service as part of the fee, which is something that a lot of people who are uncomfortable and managing two to 10 apartments, you don't really have someone full time to help you with customer service or you're doing it all yourself, but obviously you need to sleep as well. And so when you get cold and you're driving and you can't pick up that call, it's quite annoying. We do all the customer service for you.
So far as it's about guests collecting your dropping off keys, for a lot of customers, that's a big relief and peace of mind that there'll be sorted with the check. And it allows them to actually only address questions that are really important. So if there's a flood in the apartment, then obviously, they'll have to pick up the phone.
You can find more about Marc Figueras at https://uk.linkedin.com/in/figuerasmarc
Before you leave
Please go and rate, review and subscribe on iTunes, Spotify Google Play or Anchor or visit Boostly Hospitality Podcast for the full list of episodes!