Welcome to the show notes of Boostly Podcast Season 8 Episode 14. This is a recap of my Facebook interview with Damian Sheridan where we talked about how to take a direct bookings event online during the Coronavirus crisis.
Here's the audio for this episode:
Here's the video for this episode:
Timestamp
02:10 About Damian Sheridan
03:40 The past two weeks in Spain
06:40 Damian's personal takeaways from More Bookings Direct Conference
10:00 Damian's new idea and future plans
15:00 Additional things from Damian
16:00 Quickfire questions
Whilst you're here
Follow Boostly on the following channels to get more tips, tactics and knowledge on how you can increase your direct bookings
Visual – YouTube
Audio – Boostly Podcast
Transcript from the Episode
Damian Sheridan is a fierce advocate of the book direct movement. He is an SEO by trade. He works in search engine optimization with a vacation rental throughout Europe and the US. He had an event in London which was primarily all focused upon the direct booking movement how we can generate more bookings through various means such as email marketing, SEO, Google My Business, guest experience, technology etc, etc with a whole host of excellent speakers.
In light of our new era that we're living in, Damian has changed the whole premise of his event. They are now looking at an exclusively online event in September called the Book Direct Show. It is a lot easier to remember that More Bookings Direct Conference.
The past two weeks in Spain
To say it's unprecedented is an understatement. Damian has been on lockdown on Spain with his family. His two young kids who are three and five have not been easy work. Productivity is somewhat restricted. A lot of people are dropping their SEO so where they've got to be a bit more proactive about their work.
Fortunately for 18 months now, Damian has been totally book direct and OTA independent. He had the opportunity of not being told by a major OTA that all your bookings have been cancelled and refunded it for. He had the option of at least approaching and speaking and communicating with his guests and ask them to change their dates for free. They changed dates for everyone which is great.
Damian's personal takeaways from More Bookings Direct Conference
Damian realized he would never want to organize events on his own again. But secondly, it impacted him how this has truly resonated with people. He thinks an important theme here that he had have not realized was that a lot of people feel very isolated. They feel like they're under the control of some major OTAs. They don't necessarily have the control of their bookings.
But there are other people out there who need that help need and education. And that there is the availability to collaborate with other people, and that we're not all competitors. We're all peers, we all have valuable information to share, vital insights to share.
One of the big takeaways that Damian got was people speaking during the breaks, people speaking afterwards, how they just found value in talking to each other and sharing vital, golden nuggets that they didn't even necessarily address on the day. It's about sharing that and just moving forward together.
Damian's new idea and future plans
The feedback to Damian's event in London was incredible and mostly about the content was fantastic. He thought long and hard about all of those experts out there that could really contribute something of real value in real education. There was so much to learn and nearly all of the presenters learned so much of this, other aspects and other ways to generate direct bookings.

If the experts can learn, everyone's gonna learn. It led Damian to think to not necessarily restrict this to UK property managers or are those in Europe. He wanted to get a global reach here. Now the Coronavirus crisis has obviously changed a lot. So it made sense to do an online event.
So now Damian has a small team that is working on this. They"re looking at doing an event, exclusively online, a two-day event in September, the 29th and 30th of September. The first day is going to be like an interactive day of longer kind of workshops, with live Q and A's and polls, etc. Day two will be a series of webinars and mostly pre-recorded, probably minimum 30 or so. And it's all about the various ways of driving direct bookings.
Additional things from Damian
Proactive people are exactly what Damian's event is for, those people who have that level of productivity, who want to do something with the industry, Not everyone's like that, and Damian totally gets that. Not everyone has the time to undertake all of these things that you need to be looking at for a book direct strategy. People are already registering their interest from all around the world, from Costa Rica, Dominican Republic. Wherever you are in the world, you can sit in front of your computer, watch it live or watch the videos thereafter. And again, there's huge amount of inch of educational value.
Quickfire questions
If you could be isolated on lockdown with one celebrity, who would it be?
If there is one movie or TV series that you've had on your watch list for ages but just never had the time, what has that been?
What is the one thing that that you've missed the most since being on lockdown?
Running and a little bit of football every night.
What has been your favourite purchase under 100 pound or 100 Euro in the last six to 12 months?
Alex Ferguson books
What is your one biggest piece of advice that you would pass on to any host if they wanted to be proactive in boosting their direct bookings?
Know that you're an expert, so many people don't realize that they're an expert in their local area. Use that expertise to kind of build up a rapport with your clients, if that's through your website or when they arrive or during this day, just let them know what can you do to help their status. Be as perfect as possible. Repeat bookings are worth gold, absolute gold and the easiest way to get bookings.
Work on that level of expertise. Know what you know about your area and know the offering that you're giving your guests.
Know more about Damian at his Linkedin or at the Book Direct Show website.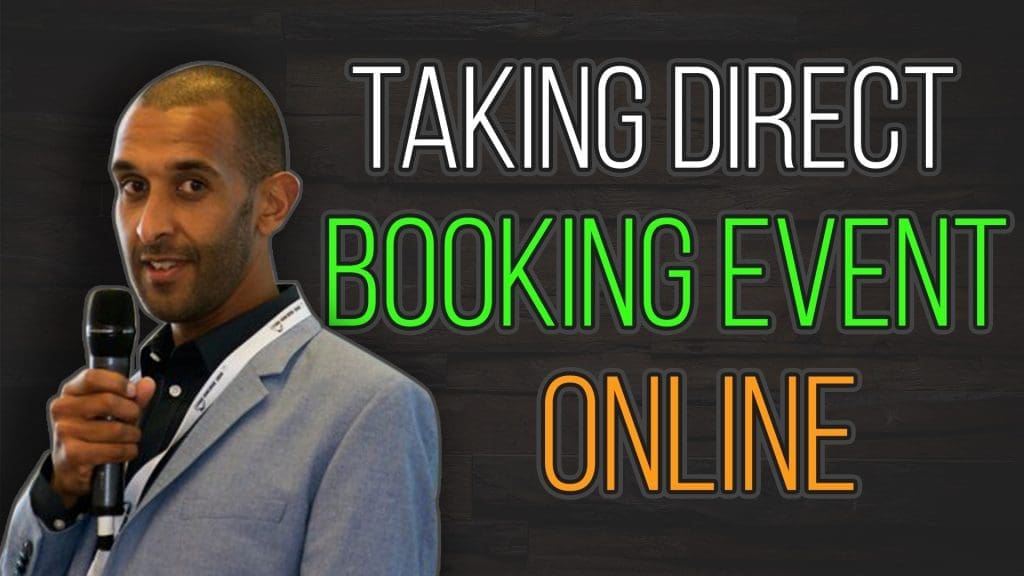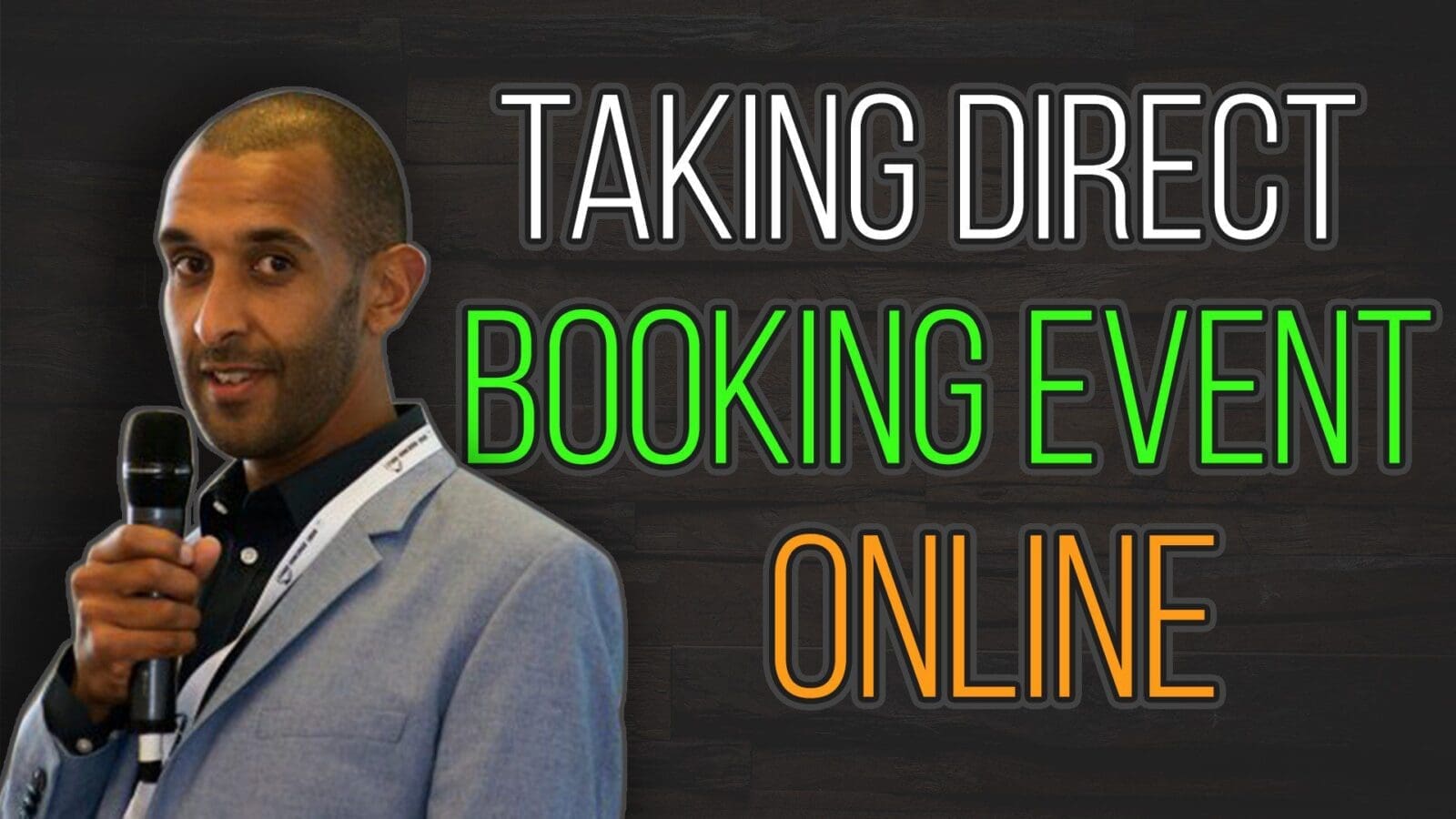 Before you leave
Please go and rate, review and subscribe on iTunes, Spotify Google Play or Anchor or visit Boostly Hospitality Podcast for the full list of episodes!