Welcome to Boostly Podcast Season 8 Episode 22. This is a recap of my interview with six hospitality owners who shared stories during the Coronavirus crisis.
Here's the audio for this episode:
Here's the video for this episode:
Timestamp
03:20 How Andy Gannett started in the hospitality industry
04:10 Andy's experience when the Coronavirus started to peak
07:30 Occupancy level this year as compared to last year
08:50 Andy's tip to get direct bookings
10:40 About David Diack
11:30 David's business life when Coronavirus started
13:20 David's tip to hospitality owners
14:50 What David did to help the business
16:50 About Georgina Bearman
18:20 The business pivot that Georgina made
19:40 The extra pivot
22:30 Georgina's tip to bring in extra income
23:15 About Matt Ward
25:50 Proactive things that Matt did
27:30 Matt's advice
28:50 On payment holiday
31:20 About Tania King-Mohammed
32:10 Tania's business when Coronavirus hit
36:10 Tania's normal guests before Coronavirus
36:40 The first thing that Tania did
39:00 About Liam Carolan
41:00 Liam's business when Coronavirus hit
42:15 Proactive things that Liam did
45:10 Liam's advice to get more bookings
Whilst you're here
Follow Boostly on the following channels to get more tips, tactics and knowledge on how you can increase your direct bookings
Visual – YouTube
Audio – Boostly Podcast
Transcript from the Episode
Andy Gannet runs a service accommodation management company. They've got two properties in a distributed number of locations in North Wales, Hampton Court. They do a mix of their own properties within some rental SA deals and they also manage for the people as well.
It's been a rather interesting time for them during the Coronavirus period, Andy is also a coach as well. He loves teaching other people about how to do Service accommodation.
How Andy Gannett started in the hospitality industry
Andy is a geek who came from an IT background. He spent about 15 years in the city in an IT career. He's always been interested in property investing and he kind of came at service accommodation for property investing angle. Little did he know at that point, that actually he was talking himself into a hospitality business, but he absolutely loves it. This is what he does full time now. He loves learning about new things.
Andy's experience when the Coronavirus started to peak
That particular week wasn't so bad for Andy's company because they still had quite a lot of bookings in the system. And it hadn't really started to hit their market. There's a lot of corporate business construction bookings, but also quite a little bit of family tourist things as well. They've got a good mix of stuff.
But towards the end of that week, they started to get some cancellations in and then it was really after that point, it all kind of started to happen. And they thought, they really got to do something. So they then started to get a slew of cancellations to come through, and they just saw the market just completely pivot, so it just went from your normal touristy corporates, the rest of it, and then there was just this. Before the government really clamped down, there were two markets. After all the isolators and key workers, we changed our titles and our listings. And there were about three things that really worked for us to go through.
First thing was local Facebook groups. They wrote some lovely little posts. Andy joined about 10 local Facebook groups around their community groups, they wrote some lovely little posts in there saying, they want to help people, and they were quite genuine about it. They said that they didn't want to make money out of this. They're trying to do it as low price as possible. And these are the types of people who want to help. They had to be very careful when they go into these groups because they can be quite sensitive. And if they see you as profiteering, then it can turn against you quite quickly, but they have had lots and lots of inquiries and also a number of bookings through that group.
The second thing that's been was really good before the whole Airbnb thing happened is Airbnb. They are still getting Airbnb queries to this day. And what they found was people weren't actually booking on the site, they were just messaging them. They were able to able to put them on Airbnb or actually to take them off their b&b and book them directly. So that continues to be a popular platform for them.
The biggest thing that's been so successful for them is actually contacting the existing guests that they already had in the apartments that are starting to book for reasons of isolation, or wanting to be apart from their families, you know, or keyworker bookings. They got 121 nights worth of extensions in one day. And then a few days later, they got a further 51 nights of extensions, just from existing people who were in the apartments. And it was so important to keep in contact with existing people in their apartments. That's the biggest thing that we get.
Occupancy level this year as compared to last year
Andy says they are probably just as full as they were last year. But obviously, the rates that they're getting off are quite significantly lower. They put their business into kind of survival mode for the next two, three months. And actually, they dropped their prices they put people in, and they're helping people who really need to be apart from their families as well which is, which is great in itself, but they're just taking each week at a time.
Some of their apartments are actually booked out for the next two months. And then some are just getting booked week by week. They've got two or three apartments that have been booked by construction. Some workers that work in a local hospital, but they just keep booking week on week. So really, it's just a case of taking each week at a time.
Andy's tip to get direct bookings during the Coronavirus crisis
The information is out there for you to get bookings. It's such a phenomenal response from like-minded operators on Particularly Facebook. These groups and people are coming together to share tips. Andy did an interview with medical and the other week he shared 25 tips on how to fill your places. The biggest tip is just connect with other operators but they will help you.
Know more about Andy on his Facebook.
About David Diack
David Diack has been operating in hospitality industry since September 2016. It's been a good journey done well to build a good team, build a good business. He got to 65 different service apartment units should varying from studios, one bed, two beds, three beds, a little bit of everything. And then yeah, here they are now they've helped people along the way, coach, systemize, scale-up and evolve really,
David's business life when Coronavirus started
David was away from his family and he was just thinking this is going to hit us hard. It's difficult with like a team and housekeepers and having clients you've got to manage and agents and landlords you've got to work with and having very awkward and difficult conversations, but that you have to step up and have a big mindset shift.
David's tip to hospitality owners
They've always talked about having a plan a plan B and Plan C. And in their situation they've had issues. In all fairness and housekeeping team's not been able to actually clean because they haven't got the right equipment, which has taken time to get and you know, we've got to respect that. But having a plan and a plan B in place for everything, communicating more than ever, make sure that you're very vocal of your team. They're all talking about the outcome, and what it means for the business and the longevity that's in it for them.
What David did to help the business during the Coronavirus crisis
David has been sort of working hard on the NHS stuff like getting in with the right people. The consistency and the persistency of drumming up and working on relationships they've already had, building new relationships made a significant difference.
Between getting the agreement or the opportunity to house NHS funded by the government is one thing, but then getting the leads has been sort of one of the key things.
Just like being aware of who your audience is like one minute is corporate leisure. And wherever else next minute you go, right? This is our audience now, how can we possibly be invited in front of this audience every single point, whatever we do every single day? And what are the angles we can tap up?
Initially, they were charging a very large reduced rate sometimes what it said to be fair, building up sort of relationships on that, then we've been speaking to that, then the doctors and the nurses and understanding how their colleagues get an accommodation, how they're getting it paid for, you know, by the government, and then following up on that process and going deeper and deeper and deeper down the line.
It's been a difficult thing to get, but it's actually all funded by the government going forward. They're in a position now where they can accommodate nurses and doctors And they're paid a good rate and it's funded by the government.
David's tip to get bookings during the Coronavirus crisis
The quickest and easiest thing to do was create a post, share it into one of the groups and the audience that he builds off of it and the people that come towards is just phenomenal. And that's the quickest thing you could do is free won't cost you anything, but it's getting awareness around what you do.
About Georgina Bearman
Georgina Berman has an eight-bedroom bed & breakfast or dinner in Livingston and they went quite well very successfully since Alex Kane started that in 2015.
The business pivot that Georgina made during the Coronavirus crisis
Georgina knew that their mortgage company weren't going to help finance out and they're not helping either. So it's a bit on panic mode. They actually discussed doing a breakfast takeaway before and they never really think about it seriously, They went live with it on Monday the 23rd. They have brought in income-wise in those four weeks, 1200 pounds. It's not massive, but they're only running from eight in the morning to 12.
Initially, Georgina had seen quite a lot of people in the community groups on Facebook, looking for sources of treats. And also, she had in the back of her mind that if these people are self-isolating, they're not gonna be able to get out, maybe they can bring breakfast to them. The first few days initially was just a sort of look and see and see what happens anyway.
The extra pivot
They were delivering breakfast within three miles of the b&b. And they charge outside of that. Georgina got a few well-placed friends who are admins on some of the larger network groups in her area. Suppose they're quite good at influencing people. She noticed that there were a lot of people that were looking for birthday treats and in especially in the last sort of 10 days, they were looking for deliveries of food almost like Meals on Wheels, and then suddenly started managing afternoon tea. This week Georgina did an afternoon tea for her friend who lives outside of her area. Her friend posted on Facebook, it's bloody gone viral on it. She has been baking last couple of days and the markup on that is a lot better.
Georgina's tip to bring in extra income during the Coronavirus crisis
There's been a bunch of new COVID group setup. And there's a lot of demand for various bits and pieces in there. So if you're nervous or doing something new, have a look in there. First, make yourself a member of the local community groups. If you come up with an idea, just put it out there, put it out there, get as many likes and shares. Georgina use the marketing skills that she did from the competitions. So when anybody comments or replies and of course, it's just gone silly.
About Matt Ward
Matt is the business partner of David Diack. His role in the business is more so the numbers side of things, the more of the analytical and research side.
Dave just got super resourceful. They just thought of like every possible thing that they could do and how they could cut our costs back and what kind of deals they could do long term, who they could approach you know, where they can find leads, that kind of stuff. They went into hustle mode.
Proactive things that Matt did during the Coronavirus crisis
One of the main things that they did was looking at their existing costs. It takes something like that for you to then realize and scroll through the bank statements and look through zero and see where all the money's gone, and where you can save instantly.
They curved about three or 400 quid a month instantly there and then so that was brilliant. They then looked at doing some of the longer-term stuff. They thought about how long is this going to go on for potentially it could be three months, it could be six months. So what they started to do is advertise the properties on more of a longer-term basis. So they looked at things Like on Airbnb, putting a big monthly discount put in a weekly discount because they noticed that they will get into like two to four-week inquiries as normal when they'd normally be getting two or three to seven days as normal. So there's a big shift.
They just kept that in and kept trying to find, you know, different avenues. Like for example, they were getting approached by a lot of couples who were both living at home but now they need a place to live. In about a week they housed about five or six couples into their apartments. you know, things like that I've never even thought of but yeah, they just came out of the blue.
Matt's advice
Know your numbers at the back of your hand. Now more than ever, if you don't know your costs, like when you're quoting long term deals or when you're speaking with your suppliers, and you need to still continue to make a profit or at at least at minimum survive doing this, you need to know the numbers like the back of your hand.
For Matt, what that meant was going back through all of their properties, looking at all the breakeven figures and seeing what they needed to hit on a minimum monthly basis and then speaking with all of their clients.
On payment holiday
They've been advising our clients to do that, where possible, especially as you know, the government is advising us to shut down in terms of ledger bookings, that cuts off such a huge sector of the market for, you know, a lot of people and the whole of our industry, you know, because we all do some sort of leisure, really, on the whole.
It's all about the relationship that you've got between you and the landlord in the day, you're paying their rent, you're guaranteeing their rent for a long period of time if you're taking on a renter service accommodation. So you know, this is not a quick wins, they're in it for the long run, we're in it for the long run. So if we can work together, and we can get through this period now, and it's going to be a short period, it's going to be over, you know, eventually, whether that's two months, three months or six months, it's going to be over. And then once we're through that, we can come out the other side smiling, and we can say, look, you know, we're still in business together.
The last thing that people want to be doing is going out of business in, you know, doing Coronavirus.
Know more about Matt at www.freeSAtraining.co.uk or at SA Education Community
About Tania King-Mohammed
Tania is based in Devon in Plymouth and she runs a service accommodation. She's been doing just over a year now in Plymouth, and she has built her business on one day a week while she was working as a doctor part-time, most of it was being pregnant. She just had her second baby six months tomorrow. She runs service accommodation alongside her medical job while she's on her maternity leave at the moment. They've got a small portfolio compared to the other operators with eight properties at the moment.
Tania's business when Coronavirus hit
February was their best month yet in trading. Tania was thinking great things are going really good. They turned over a lot like a significant amount, a quarter of what they turned over in the whole of last year, just in February alone. She was happy, just to her little small portfolio.
After the short stay show, they didn't actually have any cancellations. It was still going strong. Tania had some really big bookings. Luckily, her biggest booking didn't cancel. But then literally they just started dropping like flies and about a week after the short stay show, or 10 days after it really hit home and Tania lost it. She couldn't get out of bed. She just wanted to hide under the cover. Which is completely out of character for Tania.
After that painful week of literally not being able to get out of bed until midday, Tania decided to step up because this is something that she has built on her own but with a lot of help in the background with her amazing husband who's a carpenter. This was Tania's key to freedom to free her up from her medical job to not have a physical 9-5 job in the UK.
Tania thought that she put far too much blood sweat and tears into this, her third baby, to actually let it go down the drain like to let it go down the toilet. She worked her ass off, definitely the first week, 15 days she literally work non stop.
She couldn't see her kids. They're just downstairs. She's got two young kids at home, one of whom is a baby and she's breastfeeding her, but she got this business to do. She usually does an hour or two a day, She thought she can't control what's happening in terms of Coronavirus, but she can control diversifying her marketing and diversifying who she is contacting completely diversifying her expectations because she's not hosting their normal guests. Obviously, it's a completely different markets. They just had to diversify.
Tania's normal guests before Coronavirus
It's not just one set target market. Obviously, from now onwards, it would usually be heavily tourist base, but sort of February time, it was a whole, a whole mix of corporates, contractors are a big one.
The first thing that Tania did during the Coronavirus crisis
Tania is a doctor so she can understand the need for key workers, NHS workers. Maybe more than others can potentially and but actually, her being a doctor hasn't given her any more connections than anyone else because the kind of connections she thought she had haven't proven to give her results.
She has been contacting all of the companies and travel companies involved in accommodating NHS key workers. She has been contacting everyone she could possibly think of who may have clients who may need to self-isolate or who can't live at home like local solicitors who deal with divorce clients who may need to want to move. She's been contacting the access to housing, the council for emergency housing, sadly, places like domestic abuse societies and people who help accommodate people suffering from domestic abuse, which is awful, but the rates of that are actually increasing cuz everyone's in lockdown together.
To be honest, like most of the other guys, so far have said the most leads Tania got are from simple little Facebook posts in all of her local Facebook groups.
Know more about Tania on her Facebook.
About Liam Carolan
Liam owns Ginger and Gold Limited. There's five properties moment, which is a mixture of rent, serviced, accommodation, and management He has been in retail all his life. He decided April last year that he didn't want to keep making money for other people and to take the dive into hospitality. And the main motivation behind that is because he wants to spend time with his family. He's got a little two and a half-year-old boy named Harry.
Liam's business when Coronavirus hit
Liam is preparing for some corporate bookings and there are tourists coming in for the summer. Then they started receiving 1-2 cancellations. They had more or less 50 booking but it was pretty much wiped out.
Proactive things that Liam did
Liam looked around the support from the local communities and he realized he got to step up and look at the opportunities around. The responsibility is to look for markets that need their services and look at what they got to offer. They reached out to guests that were still booked with them and contacted those who booked and offered to move the date instead of canceling. they also pushed their Facebook posts to Facebook groups as well.
Liam's advice to get more bookings during the Coronavirus crisis
Positive mindset. you don't need to sell to everybody. You just need those people who do need your product.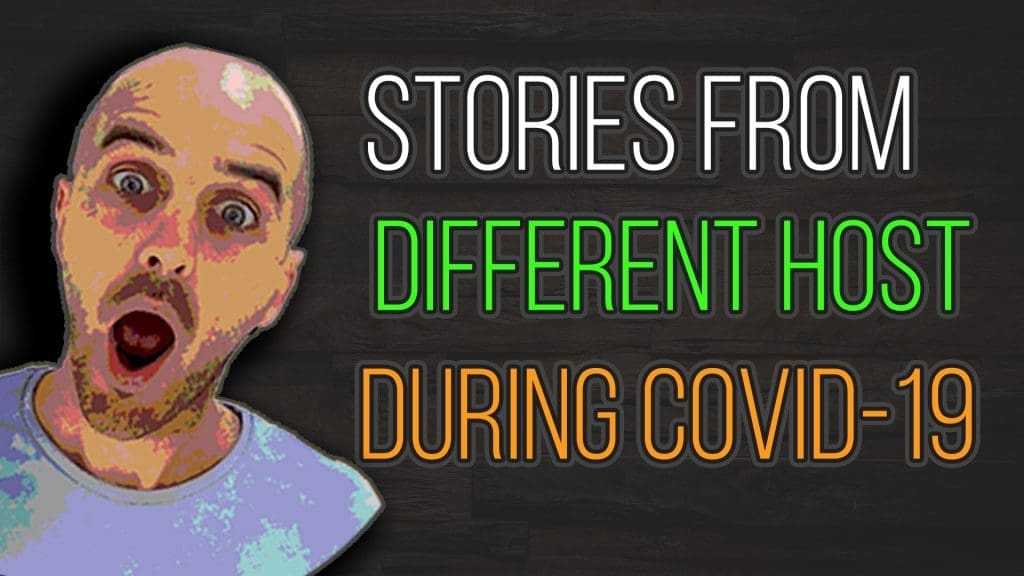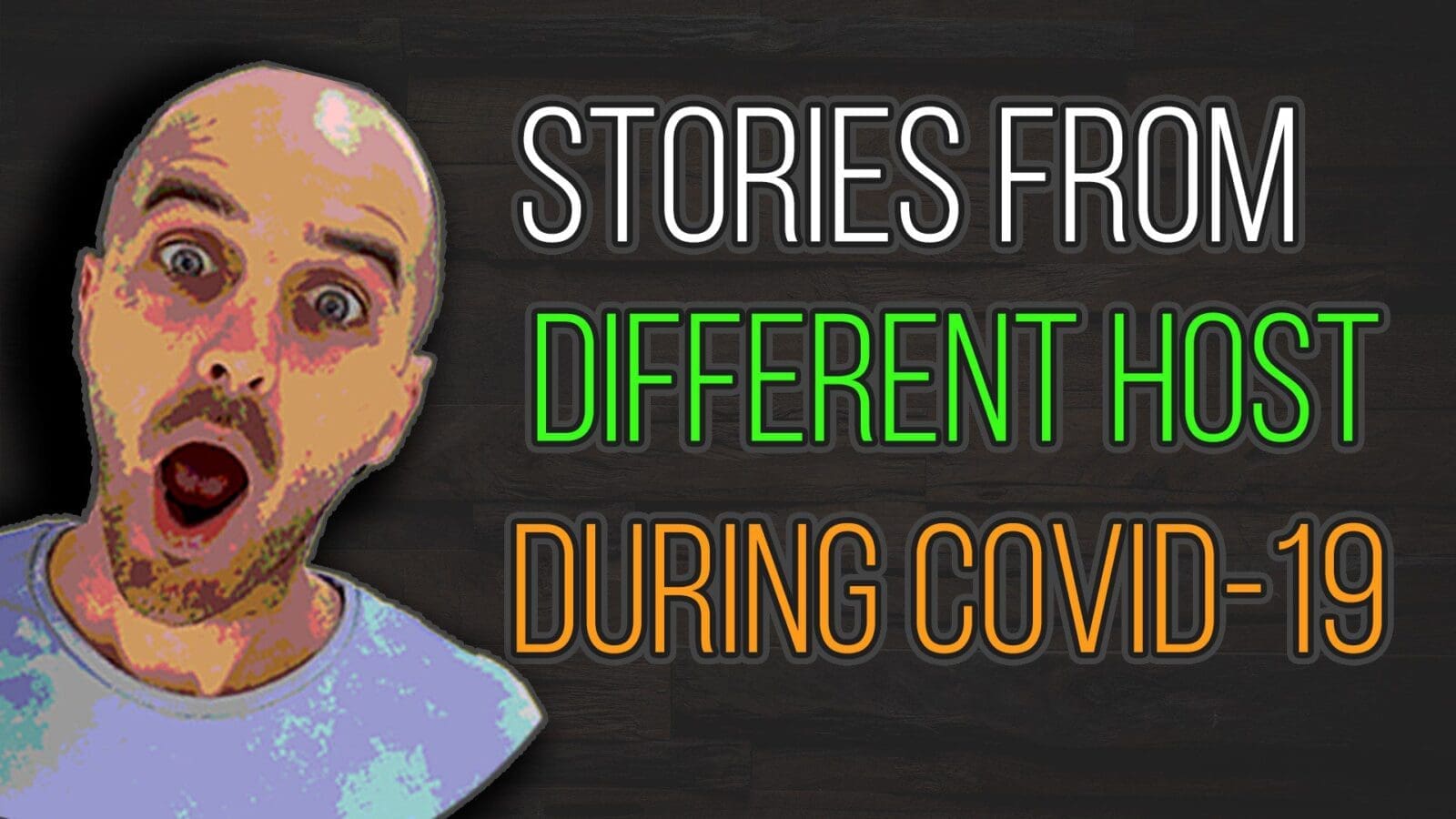 Before you leave
Please go and rate, review and subscribe on iTunes, Spotify Google Play or Anchor or visit Boostly Hospitality Podcast for the full list of episodes!