Maybe you already have a Property Management System (PMS) set up and looking to move?
Maybe you are just starting out and wondering who to go with?
That's why I wanted to put together a blog for you to show you a) who is out there and b) who is recommended.
I posted out in the Hospitality Community Facebook Group and carried out additional research to find out the pros and cons of some of the best providers out there. After that, I took the results and compiled a list of Property Management Software Reviews in the report below.
It's important to note, that I've listed these in no particular order.
If I have missed anyone out and you would like for me to review them do reach out via email and let me know
Why You Need a PMS
Before we start, this video explains why everyone NEEDS a PMS for your business. In addition, it will also talk about the reasons why you will get left behind if you don't have one.
---
Property Management Software Companies Reviews
---
Hostfully
Hostfully's award-winning software helps vacation rental companies provide 5-star hospitality. With property management and guest experience software for short term rentals, Hostfully helps property managers automate, streamline, and grow their businesses.
Further,
Hostfully's Guidebooks Platform
also allows managers to supply travellers with mission-critical property information and local recommendations, with a custom welcome message featuring their unique brands.
Boostly readers can also get 2 months free when they type in boostly2m when signing up.
---
Free To Book
You've probably heard of Free To Book already since I talk it up a lot on this site. Started in 1998 by Craig Stewart, this Property Management Software is based in Glasgow and boasts 7,000 customers in 130 countries. As booking engines go, there's not a better deal in the business – Free To Book's basic services are free. However, the channel manager, mobile website, and other bells and whistles cost extra.
Free To Book's customers are overwhelmingly satisfied with it. In fact, their highest praise comes in for Free To Book's famous customer service. For example, Patricia praises them for allowing her to talk to a real person, and Paul appreciates the "lovely, friendly Scottish girls" who pick up the phone every time.
Other hospitality owners, including Kevin and Hans, love how easy Free To Book is to use. Many people I talked to enjoyed the famous low cost of the service – some were even using Free To Book's basic offerings for free. For instance, Gillian, Roseanne and Sharon love how easy it is to get paid, whether through Stripe or FABpay. Finally, Ann loves its mobile access, whereby she can manage her hospitality's bookings from anywhere.
Not everyone was pleased, of course. Ad pointed out that Free To Book doesn't handle extras and packages particularly well, and a couple of people had trouble booking unusual time periods. Also, Hayley reported that she initially had trouble setting a weekly booking rate, a complaint shared by Sharon. John needed help in setting a weekly rate, too. However, Hayley and John reported that they both got great help from customer service for this problem. In addition, other users reported that it didn't necessarily sync with all services, including Farmstay, that they couldn't vet instant booking guests, and that the dashboard was clunky. By and large, however, my poll of Free To Book's service showed that people are very happy with its service. See the results below!
PROS

CONS

Customer Service
Ease of use
Low cost
Easy, reliable payments
Mobile access

Struggles with unusual booking periods, like weeks and nights
Doesn't handle extras well
Doesn't sync with all services
"Book Now" doesn't allow for guest vetting
Clunky dashboard
---
Zeevou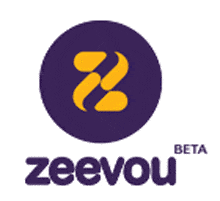 Zeevou is an automated Hospitality Management Hub that allows you to manage all areas of your business, optimise processes, minimise human error and save time.
It has a very large suite of modules that includes Zeevou Huts – A property management system (PMS) organised in levels from national down to individual units.
Other modules include a multi-unit calendar showing all of your bookings in one view, a central database of your bookings, with all entries available to search, filter, or export as needed, the facility to manage your rates & availability on our hub. It also has integrations with over 200 OTAs, the ability to manage your check-ins and checkouts, cleaning, and maintenance tasks.
On top of this everyone have their own log-in details. Staff can track their tasks, housekeepers their cleans, and investors their earnings. Zeevou Pay has automated security deposits, 3D Secure payment links, refund and invoice management, and full integration with Xero.
Feedback from those that have used Zeevou were overwhelmingly positive, praising the system as very powerful software, and a great channel manager that does everything all under one system. Another user suggested Zeevou is the best for multiple property management with its very user-friendly interface and dedicated support specialists.
The fact that these comments were repeated by many users, especially praising the customer support, and that negative reviews were virtually non-existent, says a lot about the system.
Pros

Cons

A very comprehensive suite of tools
Easy to use
Outstanding customer support
Award Winning

Some concern about the cost
Guesty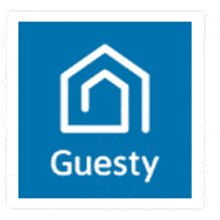 Guesty is an end-to-end solution for short-term property managers. The software allows users to manage listings across the usual channels, such as Airbnb, Booking.com and TripAdvisor Rentals.
The system dashboard allows property managers to consolidate their communication, generate detailed reports, analyze their business performance, process payments and more.
Guesty's mobile app means you can utilise their features anywhere, whilst their website builder allows you to promote your properties and take direct bookings.
The software integrates with a broad range of external management tools so that users can easily sync their reservation and listing information with solutions that complement Guesty's functionality.

As with a lot of other solutions we've looked at, users really like Guesty and would happily recommend it to other accommodation owners/managers. One user commented that the software was easy to navigate and use and the support continued to get better and better. They also liked that there were regular developments and that Guesty continued to innovate and move forward.
Others also found it good for the ease of linking to other booking sites and integrating the booking setup into their own website.  They liked the functionality and found the connectivity extremely well done.
Some of the main problems around Guesty include an apparent lack of testing before implementing new features, the hefty price tag, lack of system reliability and no integration with Expedia (at time of publishing).
Pros

Cons

Easy to navigate and set up
Regularly updated with new features

New feature implementation requires more testing
Price
---
Bookalet

One of Free To Book's most serious competitors is Bookalet. This Property Management Software isn't free, but if you only have one or two properties, it can still be considered economical. The Lite plan covers up to 2 properties and costs £109 per year plus VAT. If you've got more than two properties, you'll pay higher fees.
Of all the people I surveyed, most used Free To Book. That could be one reason that the positive responses I got about Bookalet were so numerous in comparison to the negative ones. So, there were just too few people for me to find the bad experiences. Nevertheless, it was quite impressive that almost nobody who used Bookalet had a bad experience.
Pros

Cons

Easy to set up and use
Professional interface
Economical
Works well with an existing website
Designed specifically for holiday rentals

There should be more customer service reps
---
Supercontrol
Supercontrol started in 2007 as a booking engine dedicated to self-catering holiday rentals. This Property Management Software was founded by Robert and Melinda Kennedy, who themselves ran holiday cottages beginning in 1999. The business's growth has seen it become a preferred partner of Booking.com and HomeAway. Also, they have an international office in Poland.
So here we have a booking engine that's gotten quite large fairly quickly. Fans like Diana, Lindsey, and David like how it integrates with websites and calendars to great a seamless experience. David liked the reporting functionality, too, and Lindsey appreciated the ease of payment.
Pros

Cons

Great site integration
Easy payments
Easy to get reports
Automation is useful
Customer support is good

Difficult to setup
---
eviivo
eviivo is among the most popular booking engines in use in the small hospitality world. Rentals of all sizes may use it to book guests. Like the other services we're spotlighting here today, this Property Management Software is UK-based and provides a channel manager, payment support, and other useful extras to its users.
eviivo is another booking engine that respondents said was easy to use. For instance, Debbie and Ed both liked the diary feature very much, and Caroline confirmed that the diary makes it very easy to prevent double bookings. In addition, Ed and Barbara both really loved the card verification feature, too, and the fact that eviivo doesn't charge a commission when you book through your own site was very popular.
Pros

Cons

Easy to use
No commission when you book through your own site
Card verification
Mobile app
Email automation

Pricey for what you get
Website formatting limitations
---
---
Frontdesk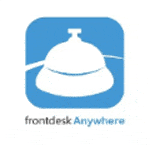 Frontdesk is a complete Cloud-based solution for Hotels and property managers. To date, almost 1,000,000 hotel guests have had their stay managed with Frontdesk, from the initial online booking process through arrival, onsite operations and checkout.
Frontdesk PMS provides rate & availability management, unlimited users and full reporting. The booking engine is mobile friendly and commission-free and provides up-sell opportunities to customise the guest experience.
Provides online distribution for major Online Travel Agencies, revenue management smart pricing & channel recommendations. Revenue optimisation and Reputation Management are fully integrated into the PMS.
Users of Frontdesk find it very intuitive and answers to the main needs of a receptionist or hotel managers, praising Frontdesk Anywhere as smart and easy software for small to mid-size property owners with 24-hour support. The Manager reports were praised for being very detailed to the point where with only one report you can tell almost everything. Another accommodation manager said FrontDesk (PMS) is very intuitive and answers to the main needs of a receptionist or hotel managers tasks (invoicing, check-in and reporting).
On the minus side, a boutique accommodation owner suggested that the system had complicated names for different reports which are different to other systems so sometimes it difficult for new staff to learn. One other owner complained that the front end could be more colourful and sexy in the presentation/design and that some richer customer profile options would be good.
Pros

Cons

Smart and easy software for small to mid-size properties
Very intuitive and answers to the main needs of a receptionist or hotel manager
Great reporting answers most questions in one report

Complicated names for different reports
Could be sexier in the presentation/design
Some richer customer profile photo options would be good
---
Little Hotelier

Little Hotelier is powered by leading distribution and direct booking technology provider, SiteMinder.
It is an all-in-one reservation and accommodation management system specifically B&Bs, guest houses and small hotels. Their aim is to help hospitality business owners and managers play the web professionally, saving on time and resource.
The Little Hotelier package comes with a powerful Channel Manager, a commission-free Booking Engine for your own website and an intuitive, easy to use Front Desk System.
B&B and hotel owners have described it as user-friendly, covering most hotel needs for reservations management. The team is also reported to be very open to improve and listen to the customers' needs. Another plus for Little Hotelier as far as one of their long term users was service support team who are always very helpful and knowledgeable, especially as most of them are hospitality based trained, as opposed to techies.
In addition to this praise, their users also commended it for being user-friendly, with great connectivity with various booking channels and always being up to date, as it is cloud-based software.
Of course, not all customers were 100% satisfied, with the main complaints being the removal of features without consulting customers, poor follow-up when tickets submitted, cluttered and poor statistics and some issues with the automatic sending of guests emails for confirmation, etc.
Pros

Cons

User-friendly
Helpful and knowledgeable support staff
Good channel connectivity

Lack of communication about removing features
Poor follow-up on support tickets
Cluttered statistics
---
---
Rentals United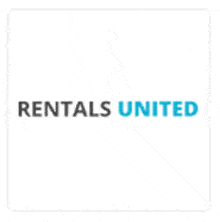 Rentals United is a cloud-based channel management solution, which assists vacation rental managers with management of online reservations and guest communications.
Some key features include room bookings, pricing analysis, messaging and data synchronization. The application enables users to list properties on multiple websites and update pricing and availability details in real-time.
They also update your pricing, photos and property information instantly and automatically. In most cases, you don't even need to create accounts on the listing sites, as they take care of that too.
Rentals United integrates with Airbnb, Wishbox, Booking.com, Expedia, Tripavisor, Trivago and more. Its connection with payment processing tools such as Stripe and HomeAway also enables hosts to collect guest payments in multiple currencies.
Feedback on Rentals United was a real chalk and cheese affair. On the positive side, reviewers said it was efficient, reliable and user-friendly with a large number of channels to link to. However this was compensated for by some very negative comments about price, but mainly about the terrible customer support and continuing difficulties connecting to some of the major channels.

Pros

Cons

Good speed and stability
User-friendly
Connects to a huge number of channels

Very poor customer service
Problems connecting to some channels
---
Beds24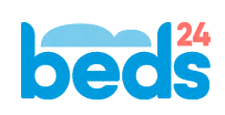 Beds24 is another cloud-based solution that claims to help businesses automate the processes for booking and billing of hotels, inns, guest houses, cottages, hostels, campgrounds and more.
Key features include built-in accounting, vacation rental, channel analytics, inventory control and activities booking.
Designed for businesses of all sizes, Beds24 allows you to streamline online distribution channels and calendars. Its property management system allows users to handle lodging, housekeeping invoicing, rooms blocking and more, even from mobile devices.
Beds24 lets hospitality owners automate payment processes by sending emails and accepting funds via multiple gateways. It allows integration with third-party applications such as Google Hotel Ads, TripAdvisor, PayPal, Kashflow and more.
In their reviews, hospitality businesses overwhelmingly rated Beds24 very highly. The most common praise is about server availability, fast response from the customer service team, frequent new features added, very user-friendly and free widgets for your website. The only real downsides were reported as the complexity of the system, but the documentation and support personnel were always there to help.
Pros

Cons

Good speed and stability
Great customer support
New features frequently added

Somewhat complex to learn
---
---
---
STAAH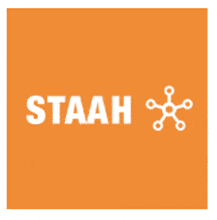 STAAH ConvertDirect Booking Engine is a cloud-based booking solution for hotels, bed and breakfasts, motels, campgrounds and resorts of all sizes.
The booking engine can be branded with your logos and colours, and users can configure packages, promotional codes, discounts and deals for customers. Automatic discounts can be set to appear at specific times. Customers can also create trip itineraries and book multiple hotels if required.
Reporting and analytics tools include customer conversion tracking, whilst the rate-tracking tool displays your lowest rates as well as competitors' rates to customers on the booking site. ConvertDirect can integrate with Google apps, Stripe, Expedia, Booking.com, PayPal, Clarity and more.
Accommodation providers appear to be more than happy to recommend STAAH to others, saying their customer service is excellent, the system is easy to use and connects well with a number of OTAs. Other users reported that the booking engine updated very quickly when you make rate or promotion changes.
On the negative side, there were problems with the promo code functionality but that was about it.
Pros

Cons

Amazing customer support
Good connection with OTAs

Some issues with setting up promotion codes
---
Avantio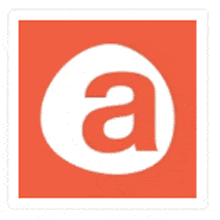 Avantio is a solution for Vacation Rental managers. It offers three key features.
1. A Vacation Rental Management System (VRMS) to automate the management processes such as bookings, payments, accounting, suppliers services, legal procedures.
2. A Channel Manager to connect your properties with 60+ channels which enables you to customise the channel fares and conditions of your properties, depending on your business needs.
3. Avantio also offers customized web design service to aid in increasing online bookings.
Reviews of Avantio were overwhelmingly positive. One user commented that they had found the software to be extremely stable, reliable and had made a huge difference to their day to day operations. They also found it is easy to use, easy to teach new team members to use and the online support available is responsive and quick to resolve issues.
Many other property managers commented that it was the best software platform they had used and had excellent customer support.
There were very few complaints, although pricing was an issue for some. In addition, it was reported that Avantio took a little too long to navigate from one page to another at times.
Pros

Cons

Excellent customer support
Easy to use
Very reliable

Occasional issues with speed
Maybe a little pricey
---
iPro Software
iPro was started in 2012 and was built specifically for a leading villa agency offering over 500 properties throughout Europe.  The platform was built on a customer relationship manager (CRM) methodology.  Putting the guests at the forefront of your business.
The platform is available in the cloud with specific user permissions for your teams including 3rd party suppliers.  iPro is an all one vacation rental software system, providing real-time automation to streamline your business.
The platform is ideal for agencies with 10 or more properties, providing key modules such as Guest Portal, Owner Portal, 3D secure payment links, automated billing, property management module and an integrated channel manager with over 60 + connections.
As used and recommended by members of the Hospitality Community
Ocean Cottages – Jane Taylor
Rent Villas Algarve – Carol Baker
Croyde Holidays 
Pros

Cons

Flexible and Simple
Great customer support

Some Features Missing
Service Updates Can Proove Trouble
---
Kigo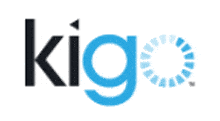 The Kigo Marketplace platform gives you a comprehensive suite of products that automates and simplifies your needs.
The system allows you to manage your property data, booking calendars, guest communications and much more. Key features include websites, operations, owner experience, channel manager, insurance and secure online payment processing.
Kigo comes with training & free webinars as well as a dedicated implementation consultant to help you get up and running.
Reviews of Kigo were positive in the main, although a number of negative reviews reduced the likelihood of users to recommend it. Let's look at the positives first.
Ease of use and setup were certainly the first things that came up as a positive. Equally the stable connection and the vast number of OTAs and distributors it connects to came in for praise.
One other user stated that the rate and calendar synchronisation with Booking.com and the Operations Management are the most beautiful features in KIGO software. Others praised the optional WordPress web site design with sign up feature as awesome and great value.
On the negative side, let's look at some of the feedback that users have provided when using Kigo. A lot of users were very unhappy with the support they had received. One suggesting that Kigo say they will call or email back but you'll hear nothing and they become unresponsive. They are completely comfortable wasting the consumers time.
Others weren't quite so critical but complained that the system was unstable, and needed constant resetting.
Pros

Cons

Easy to navigate and set up
Wide range of OTAs to connect to
Additional website option

Poor customer support for some users
---
Tokeet

Tokeet is a suite of powerful tools for channel management, rental automation, owner management, and offers a complete, fully integrated suite of products for all aspects of your rental business.
At the core is the channel manager which keeps all your channels automatically and instantly updated with the latest rates and availability. Tokeet has integrations with all the major booking channels so your listings are always accurate.
Tokeet is also a full-fledged property management system (PMS), equipped to manage all of your reservations and properties. You can send invoices with one click and accept credit card payments directly. Tokeet centralizes all guest communications, allows team coordination, tracks expenses and runs reports.
Rategenie, a dynamic pricing application, is also part of the Tokeet suite. Rategenie's pricing algorithm can increase your rental income up to 30% or more.
This all sounds pretty impressive, and some reviewers have commented that the user interface is nice and clean and that inquiry responses are better, faster and that company letterheads are on contracts.
On the downside, and there are plenty, Tokeet had a very large number of bad reviews. In fact, nearly 60% of their reviews consider them as either 'poor' or 'bad'. Let's look what users of the system actually said. Comments ranged from the smartphone UI being tremendously hard to navigate, useless reports and escalating costs, to rude, unresponsive customer service and a system that allows double bookings.
Pros

Cons

Clean interface
Looks professional

Poor mobile user interface
Inaccurate reporting
Expensive
Very poor customer service
Doesn't prevent double bookings
---
Lodgify

Lodgify claim they are everything you need to create a vacation rental website and manage all your bookings.
Their vacation rental software provides owners and property managers with the tools needed to build a website, accept online bookings with credit card payments and manage all your reservations from one place.
The solution also allows synchronization of property data with external booking channels such as Airbnb and Booking.com, Expedia Group, Homeaway/Vrbo.
Those that have used Lodgify with their holiday rental business seem to come in two camps. Those that love it. And those that hate it!
In the pro's corner, they said it was relatively simple to use, especially with mobile devices. It also has a wide range of features and widgets that many users love. You can also run a free trial too, just to see if the system works for you.
In the con's corner, one main issue was about pricing, which seemed to creep up without warning. However, the main bugbear was around customer support. Many described it as woeful at best and some saying they'd been verbally abused on the phone.
Pros

Cons

Comprehensive toolset
Easy to use
Great functionality

Pricing not transparent
Terrible customer service
These booking engines provide an invaluable service. Each one will fit certain businesses better than others, but they'll all help you manage your bookings far more efficiently than you could do on your own. At the end of the day, efficiency means time, and time means money!
Syncbnb
Syncbnb is the top-rated channel manager for vacation rentals with thousands of happy customers (mainly owners and managers up to 50 properties) across the globe. This tool ensures that you avoid double-bookings and synchronize rates and availability by using "cutting-edge technology, advanced AI and human-quality assurance".
Syncbnb is one of the very few channel managers that can synchronize bookings from your own website, no matter what technology it's built it on (WordPress, Joomla, Drupal, custom site etc) thus supporting the direct booking movement and making it easy for everyone. Syncbnb offers a 30-day free trial and Zero Double Booking Guarantee, something we haven't seen elsewhere. We should also note that they also have a few features you usually don't find in typical channel managers like team management, advanced reports, and 24/7 support and sub 5 minute average response time for support requests.
Hosts loved the ease of the setup and that their customer service team was spot on.
PROS

CONS

Average 4.9 review score on multiple review sites
Zero Double Booking Guarantee
200+ channels (including your own website)
24/7 support with average 3 minute response time
Fresh and modern user interface and easy onboarding

Limited features
Not your cheapest option
Doesn't handle payments
Streamline

Pros

Cons

Great site integration
Comprehensive "one stop shop"
Always evolving
Good 24/7 support

No free trial
Accounting features are complex
Can take too long to set up if you
have 100s of properties
Hostaway
Pros

Cons

Massive list of integrations

Mobile App for owners and employees


Stellar account management and technical support

2-Way API with all major OTAs

Robust Reporting Tools

Learning Curve

Some User Interface Issues

Higher Cost

Cloudbeds is a suite including a channel manager that synchronizes your inventory with hundreds of online marketplaces. Push updates from your choice of property management system (PMS) to online travel agencies (OTAs) in real-time. Myallocator connects with big-name OTAs like Booking.com, Expedia, TripAdvisor and Airbnb.
It also has complete integration with niche marketplaces for hostels and vacation rentals such as Hostelworld and BackPackerOnline. It also includes a booking engine, revenue management and finance reporting and a payment system.
This system is popular with many users for being user-friendly and easy to understand. It is packed with features, has great connectivity with the channel manager and excellent support in case there is something wrong. One serviced apartment owner described it as just amazing and easy to use, and that they would always recommend it to friends who run accommodation businesses.
Another hotel owner said it had great financial reporting systems, very good technical support and is simple to use.
On the negative side, there did seem to be some concerns about system stability, a lack of flexibility on how to sell the same room in different ways and that it is expensive and doesn't work well on mobile devices or have a mobile app.
Pros

Cons

User-friendly and easy to understand
Packed with features
Good reporting system and technical support

System stability concerns
Lack of flexibility
Poor mobile experience for users
Other Property Management Software Contenders
Who Do You Recommend?
Do you have a favourite Property Management Software system? Let us know in the comments below.
Disclaimer
Some of the businesses above are Boostly partners and if you sign up to them via my link, it will help support the Boostly website and business. However that this does not disparage any of the information shown above. All of the views are from hospitality community members or system users.