Welcome to Boostly Podcast Season 8 Episode 17. This is a recap of my Facebook live video where I talked about marketing audits you can do during the Coronavirus crisis.
Here's the audio for this episode:
Here's the video for this episode:
Timestamp
02:40 What we will be doing in this episode
04:15 Google Search
08:00 Google business listing
10:40 Website for mobile
11:30 Full Screen Website
12:30 Booking Engine
13:30 Google Analytics
14:30 OTAs
15:30 Social Media
Whilst you're here
Follow Boostly on the following channels to get more tips, tactics and knowledge on how you can increase your direct bookings
Visual – YouTube
Audio – Boostly Podcast
Transcript from the Episode
What I'm going to do tonight is I'm going to walk you through eight different steps that you can be doing right now to basically have a general overview and marketing audit of how you are marketing your property business, your hospitality business. Who knows you may be able to uncover one or two ways you're able to amend.
This is the first of the three episodes where I'm going to be doing marketing review. So tonight is going to be a general order on everybody showing you signs and marketing audits on how you can do it. For the next two episodes. I'm actually going to be picking two hospitality owners who I'm going to be doing a proper marketing review and audit for and we're going to do it live so everybody can tune in.
Google Search
Google search is the best place to start your marketing audit. I mentioned about this quite a lot of times now is the Google first page of search is starting to become your homepage. It may sound a little bit crazy, but if you think about it, when somebody goes into their search engine and types in, say, your business name, that is the first impression now that a potential guest is getting of your business.
So when we're talking about Google search marketing audit, I'm talking about when somebody puts in your business name, so I'm not talking about a generic search term. So it could be B&B's in Scarborough, for example, or places to stay in Yorkshire or family friendly places in England. That's a very good generic search term, I'm talking about a very unique search, which is your business name. Me, I could have stayed at your property a couple of years ago. And I'm coming back online to try and find you. So that could be a type of person that would be doing this search many different people that would be running this type of search.
And this is the first marketing audit that I recommend that you do. So open up a Google search. It doesn't matter whether you're using Safari or Chrome, what you're going to do is you're going to go to the menu button, and you're going to go to File and you're going to go open a new incognito or private window. What that means is when you open up a private window, this doesn't start any of these cookies. Basically, Google is treating you as a first time visitor. Now if you were just to run this in a normal search, and I recommend doing this on your desktop, don't do this on your mobile. If you were to do it like a normal on a window, you would all already will have been on Google and maybe searching for your business in the past. You want this to be a search Don't like it's the first time like as a potential user doing it for the first time, a complicated way is clearing your cache or clearing your cookies. But a simple way is to go in private mode. So that's the first step that I would recommend you taking go into private mode and just do a search for your business in the town where you're located.
So when you run that search, what you are looking for, you're looking for a couple of things. Number one, what are the first search results that come up now what you'll normally find is, you'll see that it's Google Ads at the top, then you'll see a big map. And then underneath that, you'll get the organic search results. And as you will have known over time, over the last few years, Google are running more ads specifically on your search, then they've got the map, that map is even bigger now the map pack and then you've got the organic listings. So you want to just be able to see what's appearing. If you're running a bid on brand strategy. One of the main things that I teach everybody when they come into my world for the first time is how to do a google bid on brand strategy and hopefully your ad will be In the first of the ad searches, and then you'll have the map pack where you'll have your Google business list. And we'll talk about that in a second. And then you'll have the organic as well.
What you want to achieve here is as many steps as possible in the ads, in the map and in the organic, you want to have a clear way that the user can go to your website. Now, unfortunately, what you will find is that big online travel agents, what they'll be doing is they'll be running ads on your brand name, but they'll also be ranking very highly for the organic ranking as well. There's nothing you can do about that. You just got to accept it. But what you've got to do is you've got to fight the fire with the fire and make sure that your listing is as visible as possible. So number one is the Google search, see where you're coming from.
Google business listing
Another really cool tactic and tip that you can do for your marketing audit as well is if you scroll right to the bottom of that Google first page, what you will see this is step number two is look at what your related searches are. For your business name, the first marketing audit that I would be doing would be on Google. Next would be your Google business listing. This is becoming even more popular and even more important, every single week or month. And in year right now, the more that Google is trying to potentially turn itself into a an OTA.
So what I would love for you to do in the comments, what doesn't matter whether you're watching this live, or whether you are watching this on the replay, let me know. Do you have a Google business listing? Just put yes or no to Google business listing?
And then, as a follow up question, when was the last time you actually went in to have a look at your analytics. So you can go to business.google.com forward slash dashboard and it will actually take you into the analytics section of your Google business listing. So in here, you can change the pictures you can check out your latest reviews, you can check out so much more More than what people actually realize that the place that I would encourage you to go to is a section called insights. In this section, what you're able to do is you're able to see exactly what people are typing in on Google, what they're searching for, to come up with your business and how your business is appearing in the map.
More important than that, you can see how many people are running that search on Google, you can see how many people go from your business listing to your website, you can see how many people call you directly from your business listing. And you can also see as well, how many people request directions to you if you want to get more people searching on Google and see new hire in that map. One of the easiest ways of doing this would be to get people to leave more reviews on your Google business listing and then just simply making sure that you respond to those reviews, the more active and the more content your Google business listing. Has is when people are doing that search when you do go into your Google business listing. And if you go into the information, you can actually amend the name. So when somebody is searching on Google, when they do a Google search, and I type the Grainary farmstay, what they've got underneath it is book direct for better rates really super clear with the link to the website next to it.
And as you say, we get we get a ton of people come to our website, and you can see our stats as super high. From that I have done a more extended video on Google business listing, that you can go onto the YouTube page and you can find out a lot more about that. Just go into YouTube type in Boostly Google business listing.
Website for mobile
Try and put you in the picture of somebody coming onto your website for the first time. A potential guest or a user. With your website is you want to make sure that it ticks the right boxes.
For this marketing audit, your website in 2020 and beyond should be built for mobile first. Okay, we're in it. We're in an age now where the majority of web traffic is on a mobile device. The simplest way to check that is to open up your mobile, open up your tablet, if you've got one, and just load up your website and have a good look at it. And just be honest with yourself. This is a this website that you can see is a basically one of the stock websites that we have for Boostly. So obviously, we've designed websites, we help hospitality owners with their website design, some of the most important thing that you need to do and if you just come in to your website, and even if you're going to do this on desktop, and you grab it, and you just drag it in, you can minimize it. As you can see as I'm dragging it down the the screen amends instantly and this is exactly what your website should Do.
Full Screen Website
The next thing that your website needs to be, it needs to have a full screen, there needs to be no borders on the sides here, I still see so many websites that have got borders. And also as well, what you want is you want this first image here, you want to make sure that this first image is your key selling photo, your unique selling photo, right hand corner, this is the action zone. This is the buy in zone. And if you aren't doing this audit, please make sure it's one of the first things that you do in your audit and how you change your website around. So you want to make it really simple for your potential guests to book, call or email you and that's why it needs to be in the top right hand corner.
Booking Engine
Everybody should have a booking engine in 2020. A booking engine is basically something that's linked to your PMS, your property management software. Again, other things that you need to be looking for with your website audit. Make sure you've got the social proof, make sure you've got the reviews, make sure that you tell your story. Tell a little bit about you, personalize it and make sure that you've got property highlights, icons, the one of the most recent things that we've noticed that Google is looking for. And this is sometimes called Rich Snippet text is you've got to have a Frequently Asked Questions section. So please get an FAQ into your website. They are proven to be super important not only for the user experience, but for Google search, as well.
If you want to find out more about how we're helping go to boostly.co.uk/website. There's two different packages that we do one where you just grab this copy here, you just switch out the photos, you can add in the words Off you go number two is where we do it all for you. And if you're struggling to see how good your website is, and you can't do it yourself, user testing comm I've used it a turn super effective, you can actually hire totally neutral members. You pick the type of customer that you want to come onto your website. So you've got a criteria to pick from. It costs between 40 and $100. You get to have a couple of people, check out your website. If you give them an action that you want to make IE make a booking, they will do it. They will record their screen and they will comment every step of the way to let them know what they think about your website.
Google Analytics
Google Analytics can tell you this information, it can tell you the demographics, it can tell you the countries it can tell you from when they land on your homepage. Where do they go? Next up? Do they go to your accommodation page? Do they click on your About Us page? Do they go to your booking page, and they can give you all of this information for free. The problem is, is that people don't know this or they don't use it. But even even worse than this is that the website designer that they hired to create their website has never set this up for that.
Now, if you are somebody that has had a website done for you, but has never had Google Analytics set up for you, then you need to be changing your website designer tomorrow plain and simply being is because he doesn't care about you and your marketing. So you need to be making sure that you get a website that has got Google Analytics set up.
Now if you haven't got it set up, it's not the end of the world, it's super simple to do. If you've got access to where you can make changes in the backend of your website, you can go and get a plugin, you can go and set it off. That will take five to 10 minutes to do and again, if you need the advice and the support and how to do so I've got a full video on YouTube. Just go into YouTube type in Boostly Google Analytics it shows you how to get going, how to set it up, but most importantly how to find those sections that are just talking about.
Social Media
Next marketing audit that I would go to would be your Facebook business page. Now one of the things that I love about the Facebook business page is that you can click a little button and on that button, it will show you your Facebook business page from the eyes of a viewer of a visitor so not admin. And again, this is really important because when that page loads up and it scrolls down, it will show you how your pitches are presented. So what are the latest pitches that are showing their true representation of you and your business right now? Is that the content that you want them to see for? Again, first impressions are everything. What are the videos that are showing? What are the first posts, you know, have you set up your online shop on your Facebook business page, that online shop which is basically the shop window where you can put your properties or your rooms on there that will link to your website.
OTAs
Once you've done your website. Once you've done your social media, once you've done your Google search, then the final audit is obviously going to be any third party websites that you're listed on. So you're going to start with the online travel agents booking.com, Airbnb, Expedia homeaway you know all of those, and you're going to go TripAdvisor trivago. And then any smaller niche listing sites. And again, you want to make sure that all of your photos are up to date, you want to make sure that the text and the copy is all up to date. You don't want any old pictures that don't represent you and your brand anymore.
Ideally, you want that first picture about Unique Selling photo that I spoke about with the website to be the same Each listing sites, you've got that brand recognition going through and is where and when you can try and sneak in as much as possible about the book direct message.
That's the full marketing audit that you should be doing, simple steps that you can be doing, you've got the time on your hands, now you're in lockdown, you can go anywhere, why not be productive, set out, you know, a good few hours to do it. And you can spread it out over the course of the next two to three days.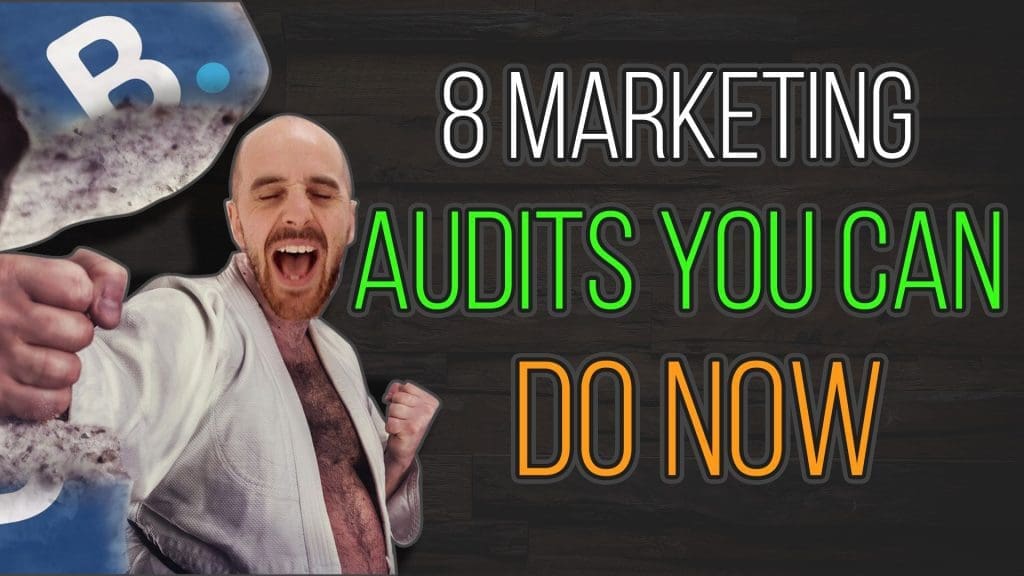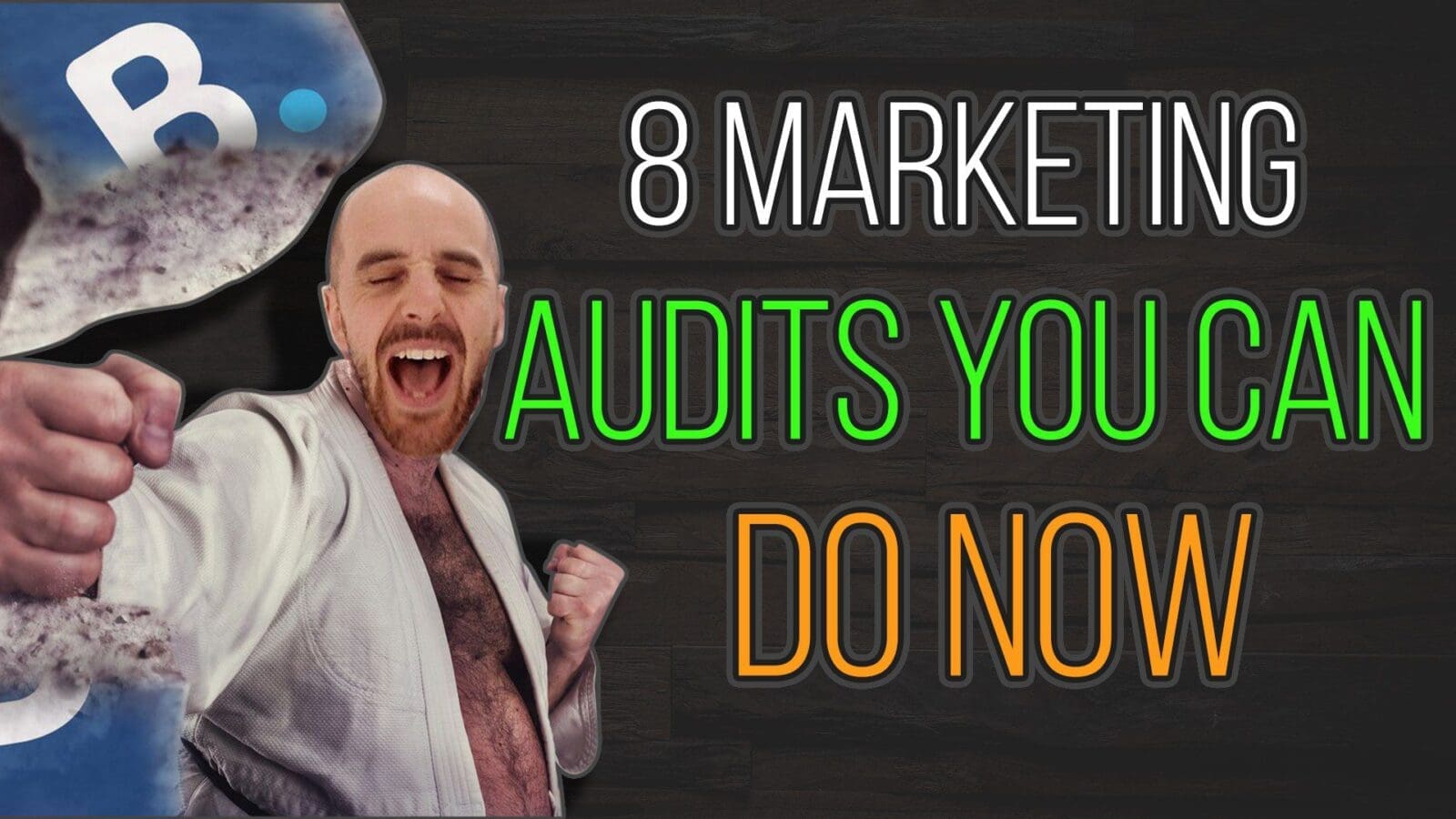 Over the course of the next couple of episodes, I'm going to dig in, I'm going to share my screen, we're going to look at the two episodes, the hospitality owners that we're going to work with. We're going to look at their website, we're going to look at their social media. We're going to look at the Google search. We're going to point out ways and means on what they can do to fix it. We're going to hold them accountable and we can hold you accountable and we can check in in a month's time and see what they've done and if it's had any impact.
Before you leave
Please go and rate, review and subscribe on iTunes, Spotify Google Play or Anchor or visit Boostly Hospitality Podcast for the full list of episodes!