Welcome to Boostly Podcast Season 11 Episode 132. This is a recap of my Facebook live where I talked about how To Set Promotions And Discounts On Airbnb.
Here's the audio for this episode:
Here's the video for this episode:
Timestamp
00:00 Start
02:30 All about pricing
04:00 Price Labs
Whilst you're here
Follow Boostly on the following channels to get more tips, tactics and knowledge on how you can increase your direct bookings
Visual – YouTube
Audio – Boostly Podcast
Transcript from the Episode
Welcome back, everybody to the Boostly podcast. Pricing is always a tricky one what to price yourself out how to make sure that you're not going over to under how far out do your price, last-minute discounts all of that, I totally get it. So as you know, I have been working with Casa4U. And one of the things that we've been doing is, there's a property that they have in Javier that they're finding it hard to get booked up. So over the course of the past week, 10 days, we've been sort of doing a little Boostly tune-up, we've been going for everything, improving it, optimizing it. And we're in the process of setting the foundations to then go and push on with being really proactive and getting direct bookings. Now one of the things that I really talk about is the otas. Now in an ideal world will be 100%, book direct, but in a lot of cases and for a lot of people around the world that's you can't achieve that. Not yet anyway.
So you got to make the otas work for you and not the other way round. And in these situations. This is where having access and being listed on the otas is a good thing because they've got millions of people every single day accessing the app going onto their website to look for a place to stay. And this is particularly a good time, especially if you're finding a property hard to shift in the short term. So let me I'm going to go for a few things today. Number one, we're gonna look at price labs. Number two, we're going to look at Airbnb and number three we're going to look at how to utilize their discounts.
Price Labs
Now as you can see here, we're in the back end we're focusing on the apartment Alberto. Now we've got sync prices on now, as you will know, disclaimer, I'm a big wheelhouse fan. I actually prefer wheelhouse in this present moment in time, but price labs are a very good second place. The only reason why they are with price labs it syncs in really nicely to lodgify. But eventually when they move to another PMS, they'll be able to sync in with wheelhouse another one I'm recommended that they go to but again, price labs I know the team, they do really good things.
Data in my opinion isn't as strong, but let's work with what we have. So we've got this in here. Now as you can see, via lodgify is synced into Airbnb and there's an 18% markup Now if you remember The episode that we did on booking.com, you'll know that we're marking up 50% on booking.com. We're marking up 18% on Airbnb, which does give you the manoeuvrability to do what we're going to be doing for this property. So we have got availability over the next six weeks. So what I'm going to recommend that they do is take advantage of the last-minute discounts.
Now again, you've got to base it in the context, you've got to base it on where you are in the world. And what's happening. Now in Spain very recently, the borders have finally opened up, for as long as I can remember, in Spain, you could only travel within your region. So nobody could from Madrid, or from Mercia, or any, you know, Barcelona could come into our region. Okay, so that just opened up, people from the big cities are wanting to come to Javier. Javier is a very popular tourist destination, people do flock here to come to the beach and enjoy the summer sun, and have a better context. This is late June, going into early July. And what has happened all over the world is that lead time, so from the point of booking into the point of arrival as got shorter and shorter and shorter, why? Look at the context, again, people could get COVID people are just waiting for the very last minute to book maybe looking for discounts, maybe just wanting to check on a few things before they get in the car and travel x, y, and Zed.
So the reason why I'm going to recommend it at the last minute discounts is that, again, if anybody is looking to book in the next 10 days before arrival, they will get a 10% discount. Now price Labs is syncing up the price and is recommended the rate that we have in our recommended rate right now. I was looking for the first of July to the eighth of July, that was coming in 187 euros. Now, I was looking in and around the area to see which other properties similar size and seeing what their prices are.
Now as you can see, this is coming up at the higher end. Now. compared to the others, this does have room for six people. Okay? Also, as well. The property in my opinion is better, you've got the private parking, the better Wi Fi, the listing looks better superhost status, and as well as a swimming pool, which will obviously all showing off right now. My opinion is the closest one is this one sitting in here at 176 superhost, they can actually sleep one more person, the pictures look really nice to listen for. And as you can tell it has been done by a professional. So I think personally what we should be doing here is looking to do that 10% discount, that will knock it nicely down to the one six Mark between a one six and a one seven per night.
So again, by doing so it will just make him stand out. Now, this will not be available to anybody who's looking to book more than two weeks out. But again, by having this discount 10 days before arrival at an earlier discount, and it will definitely help. And again, the beauty of it is by doing that markup by 18% is not cutting into their profit margin.
So that is how you work a price dynamic pricing software tool. That is how you utilize the otas. That is how you take advantage of last-minute discounts when you've got a property that you need to shift. And again, you can go onto booking.com you can go on to VRBO and you can offer the same now, when they have got a nice big email list filled up and they've got you know 100 people that we can message then we can also be proactive right now that is a reactive technique that we've done because we are waiting for somebody to come on to Airbnb see the discount made the booking.
What we're going to do now is by corpulent with proactive tips, what we can do in the future is that when we have availability, like we have now on this one unit is we can send an email blast out talking about the property talking about the location. And again, we could also add in a last-minute discount, but it'll be direct, so then there won't be any additional commission to pay.
So it's all about a balancing act. The thing that I've said from the start, is that what I'm doing here, I don't recommend you just copy and paste and trying to do for your business. Everybody is different in some way, shape, or form, depending on where you are in the world. where you are in your marketing, where you are in your business and where you are with everything combined.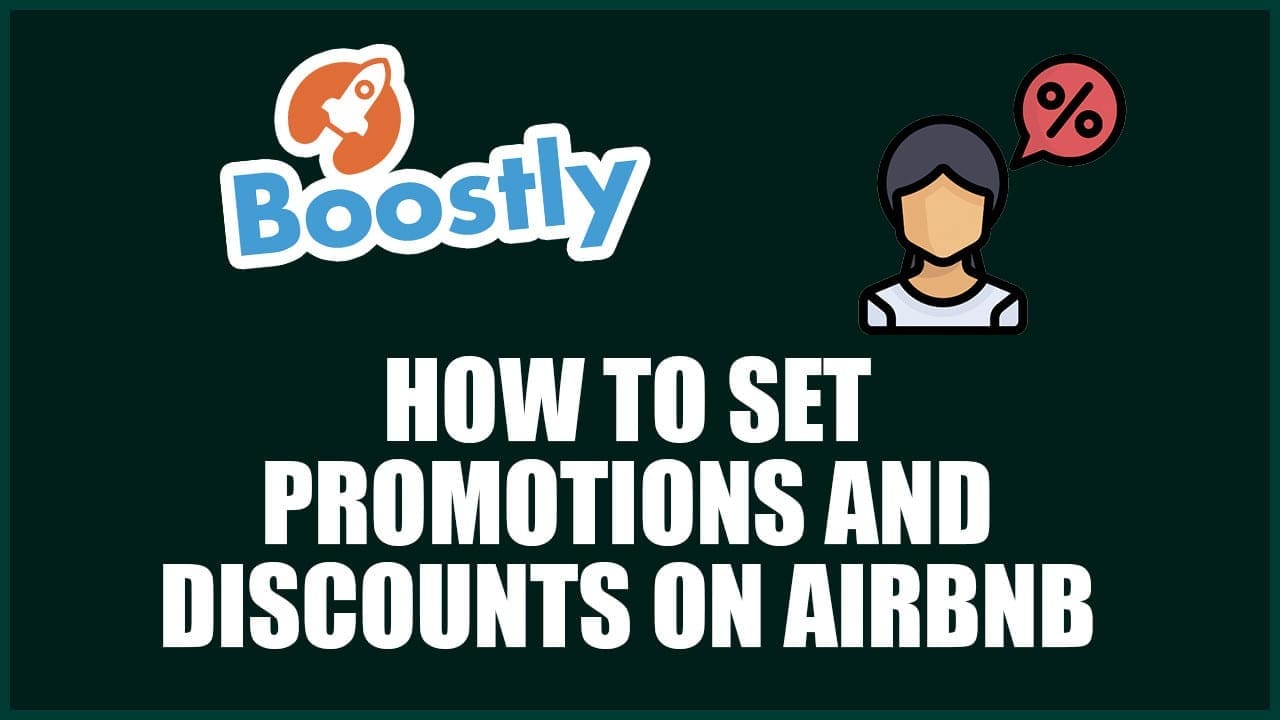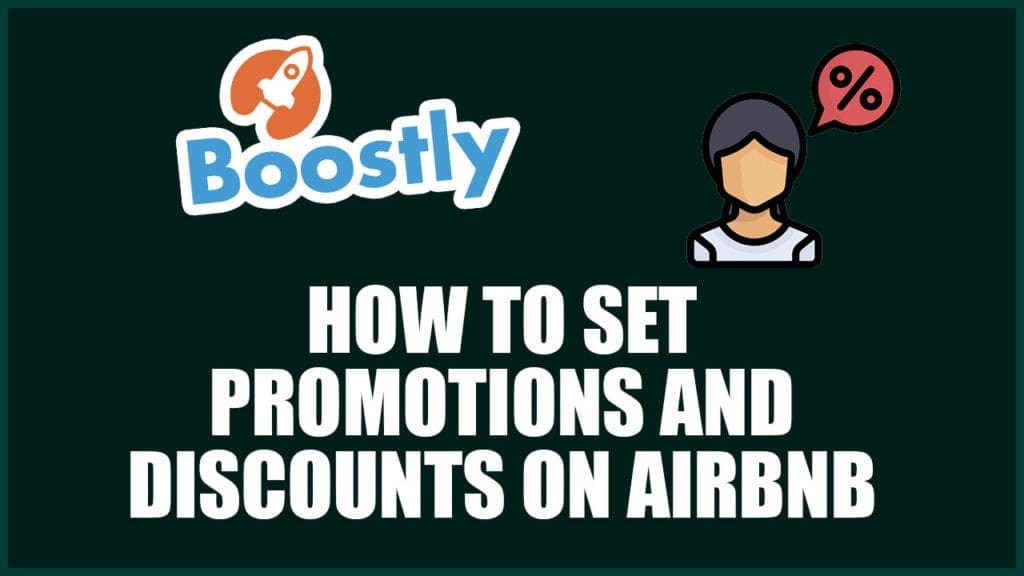 Before you leave
Please go and rate, review and subscribe on iTunes, Spotify Google Play or Anchor or visit Boostly Hospitality Podcast for the full list of episodes!
If you have enjoyed this post and want to feed my caffeine addiction you can "Buy me a coffee"
️