The Boost Hospitality Podcast is back for another season! And we are now in Season 6. We are currently on the Fifteenth and last episode of season six! Yes, you heard it right, this is the last episode of Season 6.
For this episode of Boost Hospitality Podcast, we will be recapping all the past episodes of season 6 and the Greatest Takeaways of Season 6.
Recapping the past episodes of Season 6
What I'm going to do in this is I'm going to go through the my main takeaways for season 6. I'm going to recap on every episode that we have done so far in this series. And I'm also going to explain to you that the service accommodation people can learn from hospitality. And what the hospitality world can learn from people in the SA world. You can go back and download every episode of season 6 by going to boostly.co.uk/podcast. While you're there, please make sure you go and rate and review and subscribe.
Whether you listen to it on iTunes or Spotify, you can subscribe on all of those channels to boost the podcast. Every time you do leave a review, it just means that we go further up the rankings, which is resulted in our biggest ever downloads, which is phenomenal. So now that I'm getting approached to do sponsorship for this podcast, which is very new to me. But it's mostly welcome. So thank you very much down, down to you. So what have we covered in season 6? Very simply, we have spoken all about service accommodation, it's known as many forms rent to sa or however you want to show if you want to break it down.
But service accommodation in simple terms is when you've got properties that are more city center based, people don't have to own the property to rent it out. And it's mostly people that do short stay rent. So there's a lots of different types of models.
And there's lots of people that are much more clever than talk about this tonight. Which episode one of season 6 with Jason living is the best way to go and learn about this. Right now I could approach a estate agent or a landlord in the area where I am now. I could agree with the landlord, a long term rent 510 years however long you want to do it for your guaranteed rent for that time.
Then what I then do is I take that property, and I would approach businesses in the area. I would put it on Airbnb booking.com or create a website of credit limited company. I would then rent out that property to bring in bookings. And the service accommodation model can be very profitable, if done right. Now the reason why I'm baited the people that I did so on this series is because they're making waves in their industry. Their providing support, the providing education, training courses, mentorship to people that are getting started out. I've been made aware of this world for the past sort of six to 10 months.
And I've been fascinated with it. It's been phenomenal to be able to dig in deep and sort of chat to these experts that I've have been in the series and much more you know. As there's many more people that I have spoken to that have not yet featured on the Boostly podcast. Hopefully I can get them involved in some way shape, or form in series seven when I come back to do so. But it's been great.
I've known Trish for a couple of years now, thanks to another Facebook group that we are a part of. And Trish had a fantastic career, and is always adopting and sort of bringing so much value into the property world. She has actually got a course out. And I'll make sure that I put all of the information about that course in the show notes. I'm not affiliated in any way, but I know that she does provide so much value. And our people that are on that course can see from the feedback that I've been seeing.
Again, a lot of really good results from it, we've trashed what we spoke about how to approach a landlord. How to approach an estate agent how to pluck up the courage to go and try and get into this world because it is daunting. You'd be surprised at how many people will go on a training weekend so to speak. Will sign up to a course to find out more but then don't actually do anything with it. Trish is fantastic at helping people go from A to B. And sort of get the confidence up and have the material to make go to a potential estate agent
They've got a really good following on Facebook. The Facebook group is fantastic. And they share so much what the wealth of knowledge just from their own experiences. David and Amanda's background is in property and they've built up such a good portfolio. But now they do coaching on the topic. The reason why we spoke is all around outsourcing, how the outsourcing the cleaning, and guest relations.
And now they actually founded SA angels. So people that get into accommodation shots, their accommodation doesn't matter what platform they use. Whether it's ZV or Tokyo or freetobook you name it. You can hire them to take care all of the gift relations speaking to the checkout team, the cleaning team, all of that, which I think is a fantastic service. And I just can see it every single day in the hospitality community in the boostly academy people messaging me how they're always saying that they haven't got the time.
Zeevou is a channel manager, booking engine and property management service. And what I like about it is that he scratched his own age, he's got plenty of properties that he manages with his team at payments. And he was getting frustrated with the property management system that he was using so much and he's a very clever guy. But when it comes to this incredibly clever guy, and he's got a very good team behind them. And he's going to create a PMS that is now live and people are using a consented to the properties.
In fact, one of our latest websites that we have created for Boutique Rooms uses Zeevou. And it's the first time I've been able to work with him alongside because we've been able to connect the website to the booking engine. And he's working flawlessly at the moment. So there are a lot of property management systems out there. I recommend you go to boostly.co.uk/PMS if you want to find out all about them reviews from real hospitality owners that are using it right now.
And Zeevou was one of them to add into the mix. Still very much in the beta testing stage, which is great because it's flexible, and nobody's working directly with its members of the new features, new designs getting the bugs out. But also as well, it's a fantastic time to join. I believe that if they stick to what they're trying to do, which I fully believe that they will do, then it will very quickly overtake some of the more outdated PMS that are out there specifically in the service accommodation. So definitely go and check them out.
It was the first time I spoke to a lady that I have listened to her podcast followed on social media for a long time. So I was fanboy out a little bit. But it's great to have a lane walk from the HLS podcast on my podcast, which was great. We talked about how she got started in property. How Elaine created a podcast simply because she wanted to learn from the best.
Podcast is a great way of doing so you can get him on get people on your podcast. Learn all the things asking the direct questions that you need. That's how she's started. And it's grown and grown and grown ever since. So it's a great idea. It's working really well for Elaine and we chat all things. Which I'd all things about networking but she just so much more than just podcast
In this episode of season 6, I talked with David Diack, a great friend of mine, about scaling your Serviced Accommodation business. David was based in Southend on the sea in Essex. He has been involved in serviced accommodation business for a long time. And he has gone from a standing start, now experienced 65 units to strong pipeline and building the business daily. Got a strong team in place, and he values where the business is all about, building that business that's built to scale from day one. So they have implemented systems, they got the team they got operations, got manuals, everything in place. So that they can build this business, and it's an ability to grow and continue growing at the pace is effective.
I went away from property and I went into the world of MLM and invited Danny Clark. Danny is a fellow Liverpool fan, unbelievably clever guy. Although I wouldn't tell him that to his face because it get a big head. He has created a really outstanding business. I'm trying to think of the right word to describe it. Him and his wife, Liz have created such a great community.
Such a great group, such a great business. We're talking multi six figures probably going into seven figure business all around helping people grow a business network marketing business. Doesn't matter what type of business they are helping. And their VIP life is definitely one I recommend that you check out if you are wanting to grow your business like tenfold they're doing such amazing work.
I follow Danny, chat to him quite a lot. I've known him for many years, thanks to one of the groups that we were both part of. We talked about how to network without being a spammy d*ck. And if your Facebook is anything like mine at the moment. Because I'm getting more into the service accommodation world. When they go on these training courses, they get told to just add people like a shotgun approach on Facebook to network and to find potential investors.
Again another podcast that I tune in on I listened in. And the reason why I love Sally is because she's basically document in her journey. Why she started her love of art, why she chose progressive as the training company that will teach them more about property and all the other things why she chose Rob more as sort of mentor. And why she believes that he's the right guy for her and you know we've talked about a lot of different things in this episode.
Gordy was fantastic, so positive and he shared some tips on how to get bookings for your SA property. In fact he shared which you have to go and tune in to find out what it is one that I am sort of just forwarded on to other people when they say I can't get bookings. This one tip which takes maybe two hours of your life is worked phenomenally for him and I guarantee that all works for others.
And I know other people are adopting this trick. Because I have seen in the Facebook groups because I've been tagging me and and guardian to say that they are doing so go check it out hundred percent that episode episode nine with we've got a fantastic guy you know he's he's is so full of positive and his brand personal brand right now is really good.
Adam is somebody that he went to stay with him them and come back in June. And Adam kindly invited us down in exchange for a coaching call. Which we did and it was phenomenal. And I actually went and met Adam. We just discussed in our podcast what he does that's different from everybody else. We go down the route of hospitality, we go down the route of how he gets feedback from his guests.
It has helped him get so many bookings based on referrals. How he has grown his corporate bookings by adopting the methods that he has brought him from his corporate career. And he still does his consulting work on the side. His SA business is growing and growing, he's hiring staff, he's getting on new properties in Birmingham, and now he's got big goals. So if you're currently the level that you want to grow, then I definitely recommend you go and check out.
Really in depth interview, he really talked about some topics that I don't see many other people talking about. Specifically when it comes around regulation, health and safety, the pitfalls if you don't get that. And again we touch upon a lot of things. How his first ever experience with service accommodation was somewhere close to home to me, you know Middlesbrough. He knows his shit, this guy is from the corporate world. You know, he was quite intimidating.
If I'm perfectly honest speaker before and speaking to him just because he's a very knowledgeable guy and what they do at touchdown. I'm fully confident that anybody who goes that program is going to succeed. And watching what they do to start speaking to people who did the market. I know that they've got such a cool thing going on.
Benjamin Porter-Smith came into my world purely because when I was doing the research for Gordie, Ben reached out to me. He's a good friend of Gordie, I asked him some questions that would throw him off. To be fair to Ben, I think he let him off lightly because Gordie, he absolutely smashed it in the interview. But after it, me and Ben got jam, found out but Ben is an expert marketer. He teaches property people loads of direct booking tips, which is right up my alley.
So got bent on we've spoken length about many different ways of marketing tips and tools. And I really, you know, this is close to my heart, you know, a geek out on all things marketing. So when we were able to do this chap, absolutely loved it.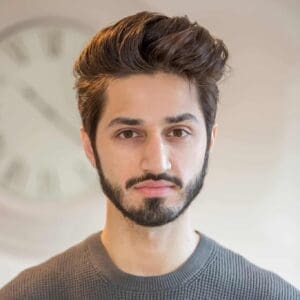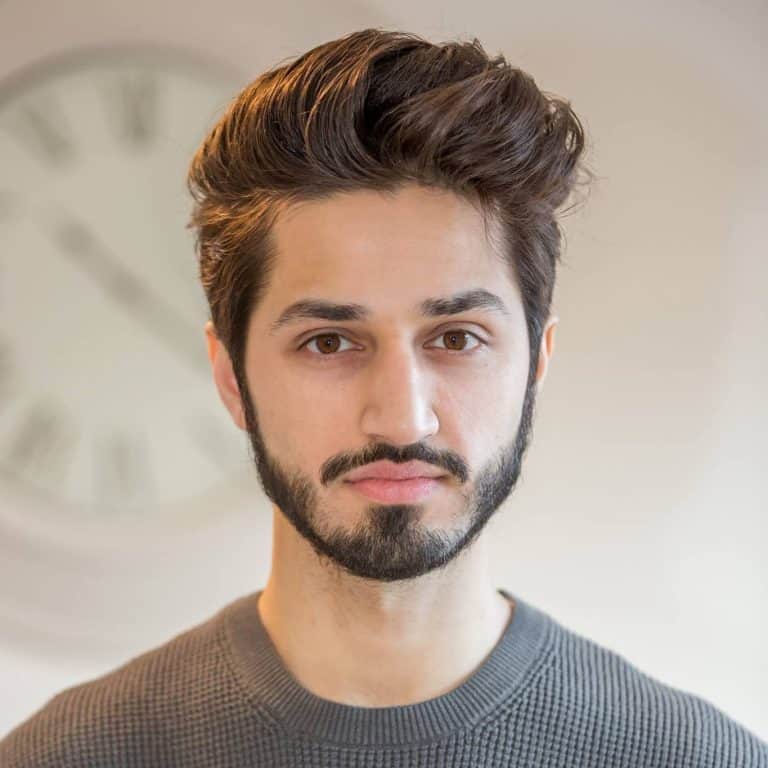 We spoke about how he runs his whole business just from his iPhone. Again, he has built systems and structure in place he attributes guest. Big part of him being able to run everything, all of his properties. Which I think is from what I remember coming in at 40 plus. Due to that, in fact, now that he's grown a systematized that structured it, he's now looking at going into other aspects of property, buy in and flipping them and all those things.
And again, the discipline cast episode is done quite a lot on this topic, but I wanted to delve into other things. Find out his mindset around this whole books that you read, quotes that he goes by and, I love this chat. I thoroughly recommend you going and checking it out.
Abby is just one of those infectious characters. And I've been trying and trying all to try and get Abi on the podcast. We are able to work out a date, in fact that when we spoke, Abi was in Italy. She was doing a week away with the touchdown crew going through so many things. She was writing a book, she was an extremely busy lady, but she kindly set time aside to chat to me about how she chooses locations.
Now the locations and like I said at the start service accommodation is predominantly in built up cities, because that's where the assumption is we're going to get the most bookings. Abi has taken a different route. She's got properties in Bakewell. She's got properties in Whitby, and she's going to go to the lakes. She chooses her areas based on where she would take her kids for a holiday. And I love that.
It was a little bit more tactical, based on that, but what she has done to grow her portfolio was writes books on this, and she's teaching people alongside Guardian, touchdown, an amazing character.
Listen to the full podcast of the last episode of Season 6 on iTunes and Anchor or visit Boost Hospitality Podcast for the full list of episodes!