Welcome to the show notes of the Boostly Podcast Season 8 Episode 5. This is a recap of my interview with James Sinclair, where we talked about how to fight back from the Coronavirus Crisis.
Here's the audio for this episode:
Here's the video for this episode:
Timestamp
2:50 About James Sinclair
4:40 Future Mindset about the Corona Crisis
6:50 James' Advice to Hospitality Businesses
10:50 Common Painpoint or Fear of Businesses
12:20 James' Current Business Plans
13:45 Businesses can still pay staff wages
16:00 Marketing Tips for small businesses
20:00 About James Sinclair's Entrepreneurs Network
26:00 Final Words and Thank Yous
Whilst you're here
Follow Boostly on the following channels to get more tips, tactics and knowledge on how you can increase your direct bookings
Visual – YouTube
Audio – Boostly Podcast
Transcript from the Episode
James employs 450 people, although they're all currently laid off right now. They've got 11 sites, the visitor attractions, play centres, and six day nurseries. He runs a business training organization called James Sinclair's Entrepreneurs Network where they train people live, but now all online. He is successfully running that, and he also makes podcasts. He used to speak on stages a lot, but now he's not allowed to see anyone. James stopped calling it the Coronavirus. He calls it the Corona crisis because those things are killing businesses.
Future Mindset about the Corona Crisis

James thinks one of the highest costs is labour costs. He receives a daily income sheet from all of their sites, and one of their KPIs is three average customer value labour to turnover ratio, monthly profit and loss. The monthly profit loss is tracked daily through their daily income sheet and seeing their labour went to 575% higher than the turnover and they want to be 25% of turnover, maximum 30% sometimes on off-peak days, it's gone to 35%. James has seen some 50 percents in some scorching weather, rainy days, whatever the attraction is that's killed it to see 574% on that Monday, James decided that Monday evening, the evening of the 16th of March, they had to close up like this because every day that they delayed on this, they would lose 30,000 pounds a day. And James was not prepared to make that decision; they closed probably a week ahead of everyone else. But that decision saved them a quarter of a million pounds in lost revenue.
And they got ahead of the game. James feels strong that they made the right decision because they are a business that won't be boring loads of money to pay back debts, etc.
James' Advice to Hospitality Businesses
James thinks it is about the protection of cash and making sure you've got something to come back to. There is no point in just trading for the sake of trading. If your income is turned off, close your business down and look to save the money. Lay your staff off, because there's still no details from the government at the time of recording this.
James also believes it's all about communicating with your team, your customers and your bank managers and finance partners and indeed any other stakeholders. Stop paying everything. They stopped paying HMRC, all of their bills, but they communicated every single one of those and told them what they were going to be doing. Luckily for James, they don't owe HMRC a lot of money right now. They are in a good position; they won't be going back into this with a lot of debt.
Those are the measures that they took. They close that business down within 72 hours to make sure they are ready for this. James says this is going to be a tough time for businesses to come back. The way the business was known is the regularity of cash flow. Tomorrow's forward food order or tomorrow's bill was paid by the most recent trade now where that trade has been decimated. You need to make sure that you have your stock and food, you got to refill the kitchen. That might be 5, 10 or 15 grand for all of their 11 sites to fill with starting stock in six months. You might have your landlords ready to come in. Usually, your rent is paid a month in advance or caught in advance, and cash flow has generated that money well, that's all gone now. So you're going to need cash to start the business again, marketing, you're going to have to market the things that people know that you're back, and everyone's going to be doing that. So you have to market far smarter than you've ever done before.
All of these things were planned in James' head, and he thought that they need to create this war chest, and it is the most important thing to do. He believes that's what you guys have got to do. You've got to have a war chest and the bigger businesses, the more locations you've got, the more that you need to think about that. If James was a bed and breakfast, he will be contacting the local NHS and say that he could offer their buildings to doctors that might be scared of going home. Have the NHS come and take them over. There are some opportunities for the people that want to do the research and development to find out where the new money is flowing. Money flows in different directions, and it's decided to go in the hands of people that sell PP equipment, that sell food in supermarkets. James knows that doctors and nurses are not going home, and they're looking for hotel stays.
Common Painpoint or Fear of Businesses
James thinks that the most common fear of businesses is that they don't know when their business is going to be allowed to reopen or retrain if they're in the better sector, lovely restaurants, bars and foundations.
The next fear is just nothing to do. Thirdly, people are worried about losing all their staff and how they started but the unknown of these wraps that all up that people are in an unknown situation. People don't know. When you don't know, it's tough to plan. Plan you must.
James' Current Business Plans
James thinks there's some confusion around these local authorities. He's assuming that the business rate savings will be for every business not allowed to trade for a year. Or even if you happen to three months and need all that savings to go back into the business for the last rev the VAT delay for three months. All these loans and stuff like that, he's not a big fan of it, because he doesn't think they're going to be as simple and as easy as everyone's making out. He doesn't think people will be able to get this into their business, as everyone is saying. He had spoken to a couple of banks today, it says headline-grabbing attention and the grants, your local comes to you when they're ready to do that. But the time to pay no penalties and interest on all that on the HMRC payments. That's great. That's going to help businesses. Businesses need to create positive cash flow. That's what they've got to aim to do. So that they've got that mortar Just like huge signs for when they reopen.
Businesses can still pay staff wages
No one knows the details of that and how that's going to be implemented. Until everyone knows the details, nobody can comment on that. All they've said is that they will provide this 80% for long workers, but that's not a matter that a word has been used in HR professionally in this country. James believes that the government is proposing, but there are no finite details on that on exactly what that means. So, therefore, business owners and employees are getting confused about this. It's a real catalogue of errors, and all of us need to see the detail. If they can get this package of support, they'll be able to do it, but until we see it, we don't know.
Marketing Tips for small businesses
Carry on emailing your customers and let them know that you're still there. That's important. If you're a hospitality business, maybe you've got a restaurant, send a chef or a head chef if you still got some recipes and show them cooking in the kitchen. How they prepare meals and show them how they can go and do that stuff, simple recipes that you can do with the stuff that's difficult to get home. Just stuff that creates communication, you got to do it a lot. You got to do a lot of this stuff, people on social media looking at their screens more than ever now. And that's an opportunity.
James has a lot of stuff on Facebook, but people are looking to stand around. They're commenting people that never usually would do that stuff before because they're at home so you've got to create social content and can you pick it can you pivot your audience into buying any other stuff because they probably want to support you. It is an interesting thing. You can stay in business for a while, people are looking to be kind, and they're the opportunities that you need to snap up in your marketing.
About James Sinclair's Entrepreneurs Network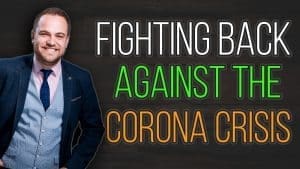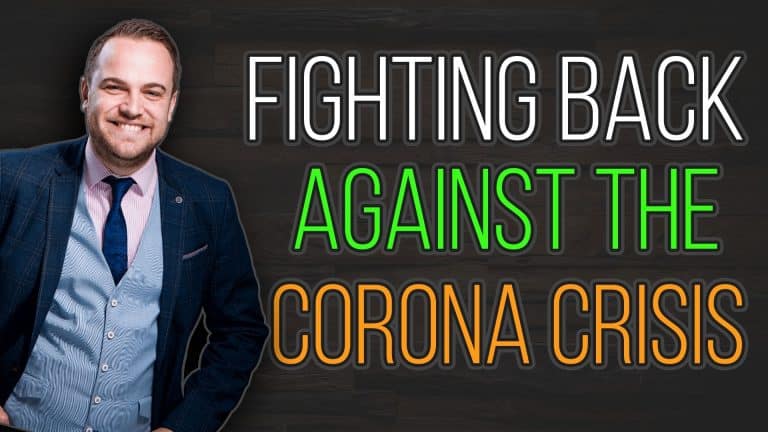 James explains that there are three stages of business ownership. He calls this the entrepreneurs' pyramid. Stage one, you build a profitable job, and this is someone that does the same day in day out and wait for it to happen. Stage Two is building a profitable business. This is business, and you become the managing director of your business. After decades, you've built something maybe you've got a few properties from it, you've got something that's good, but it's a business. What you want to aim to do is build a profitable investment that someone that wants to buy your business in effect, you end up building a profitable Price the worst without you in it day to day you become a 100% shareholder of your business or part shareholder, and you become a chairman or chairwoman of your business, and it operates without you.
James shares that when someone comes on his online training program over some time, every week, he teaches a lesson that you can do indoors from the office. And it's broken down into the fundamentals of brilliant marketing, brilliant business. KPIs, getting your teams to be more profitable, how to increase average customer value, how to build a profitable investment rather than a profitable job. So most people are turning under 200,000 pounds, and they think they've got a business and no one wants to buy that they've got to build it. So it's a hands-off investment of building something that does that takes several years to do. You don't just build a profitable investment overnight. It takes time to do it.
James wants people from those three stages that the solopreneur into entrepreneur into investment. Being a solopreneur is great. If you just want to bring in income, but he wants to get people to be invested entrepreneurs that have things that they can sell for them, so that they can enjoy their retirement.
The fundamentals of all of James' methodology, e plus m equals S. Entrepreneurship plus management equals success, and what does a great team look like? How to do great personal development, but purely for entrepreneurs and business owners. So if you decide, one of his early modules is about what size of business that you want to build, and working out what your PBA looks like, and your PBA is your bank account number, what do you want to have in your bank account at retirement every on an annual basis every month?
Then reverse engineer the business to build around that because people don't know this stuff. What entrepreneurs do and business owners do is they fight battles without a war plan. The Entrepreneurs University helps you work out your war plan, and then it helps you fight the right battles that will help you win that war.
What James found out with entrepreneurs is they just fight the same old battles day after day, that they're doing what James calls World War One mentality. They're taking a bit of land, they're losing a bit of land, they're taking a bit land, they lose a bit of land, and no one knows why they're fighting this war. James wants business owners to have is World War Two mentality. There's a much better vision and then the mind for why we're doing the thing. Successful people just think better like that. They know what they're doing it for, and they know what they want their outcome to win.
James shares that when he coached people on a one to one basis, this allows people to do it for 50 per month. They can be part of the community. If they have a 999 moment, they can call one of the coaches and speak to them to help them through a pickle no extra charge. Most of James' members are pretty respectful of that. All online training is pretty spectacular. It's all the stuff that James picked up to build his $12 million business, they ended up employing 450 people, and there's been a property staff in there if you're interested in the property.
You can find more about James Sinclair at https://www.facebook.com/jamesjimbosinclair/
Before you leave
Please go and rate, review and subscribe on iTunes, Spotify Google Play or Anchor or visit Boostly Hospitality Podcast for the full list of episodes!