Welcome to the show notes of the Boostly Podcast. This is a recap of my interview with Simon Soar, where we talked about about the fighting back the Coronavirus.
Listen to the full audio here:
Watch the full video here:
Timestamp for this episode
00:41 About Coronavirus and what this podcast is all about
3:20 About Simon Soar
4:11 About Jersey
4:46 Coronavirus situation in Jersey
6:15 Coronavirus myths
10:40 Recommendations to small to medium hospitality businesses
12:20 Opportunities arising amidst the crisis
Whilst you're here
Follow Boostly on the following channels to get more tips, tactics and knowledge on how you can increase your direct bookings
Visual – YouTube
Audio – Boostly Podcast
If you want the full write-up, read below:
Transcript of this episode
Simon Soar is the Chief Executive for Jersey Hospitality Association. He is representing just over 200 hospitality businesses in Jersey spanning just over 250 venues. Currently, he's working very closely with the government with a number of different bodies within the government. He's sitting with the business liaison primarily which is working with members of the emergencies council, along with various other people who are the economic development and finest arms of government. They try and find solutions and abilities for hospitality businesses to get through the rainy days they are encountering right now.
Jersey Island is a citizen of the Queen but they have our own governance over. They are based just off the north coast of France. They have a population of just over 100,000 people. It's a very good tourist scene. There are 3-4 million people who visit the island every year and they have very healthy tourism for a long time.
Coronavirus Situation
Before they had their first case tested positive in Jersey, the group had one meeting earlier this week. The group provide the business liaison into that and then they bring it to the Treasury Minister, Social Security Minister, etc to make sure they can understand the support that's required in the island.
They're currently quite fortunate to sit a little bit further behind the curve of where the UK is. But they're very fortunate to have had both strategic and tactical Coordination Group who have been going for about nine weeks now, which is longer than quite a few of the others have been in different jurisdictions. This has meant that they've been able to plan in parallel in several different ways. The stuff they're doing right now is looking at how they can protect the island's economy. Simon thinks it's quite clear that they're seeing one of the biggest downturns in the economy globally than they've seen probably since World War Two. This is a massive impact for a lot of businesses. They will keep going to find ways on how they can protect low levels of unemployment and try and get as many businesses through this key stage.
Coronavirus Myths

Simon would advise people to be careful about what they read on social media. Italy, one of the oldest demographics, and the biggest elderly population out there are why they've seen such a big impact. They also have multiple generation homes, which means that the elderly are very much in contact with people who could be carrying and not presenting symptoms.
There's thought that anything up to 70% of people who have this will display such mild symptoms. You may not be aware you have it. It can be as light as feeling like you've got an old hangover. It's a really concerned time because that's not being tested into a certain extent.
At the moment, the biggest part of people looking at is containment. Everyone needs to slow the spread. What they're looking at is so-called herd immunization. They need as many people to get this as possible. It's not an impact on the health system, the majority of the population will be young and healthy and able to cope with this quite easily. The trick is to isolate those who are vulnerable, who are elderly, who may be a lot more susceptible to this, protect them while the rest of them go through it.
It's then a lot easier to control what happens with the rest. They call it flattening the curve. The volume of the island is everyone getting the virus, there's a point where healthcare can't cope. So what they do is they flatten the curve down to allow it to become much more manageable. This takes time. And they have to implement different measures at different times. If the curve is going up too quickly, you have to isolate more and more people to try and slow it down. If the curve is taking its time if you can allow more social interactions to speed up. Jersey Island is quite fortunate at the moment where they're very behind the curve. They've taken it nice and easy.
Jersey Island is very much dictating their own gunship. Right now they're not locked down. They're not encouraging social isolation. They're recommending social distancing for over 65, the most vulnerable. A lot of businesses are putting in continuity measures, such as rotating staff working at home or going into work, to make sure that they avoid crossovers to at least retain half the working workforce at any time. Anyone coming from certain countries that have been mentioned by the FCA is requested to go into self-isolation for 14 days. Finally, if you're presenting certain symptoms, you can self isolate for seven days as well.
Simon's recommendations to small to medium hospitality businesses
Most of what's happening in Jersey at the moment are fairly similar to the UK. Right now, they're looking at June being the peak, that's what's being predicted, which is a scary prospect because it means they're not going to be passing people were moving right into the middle of the summer period.
Hospitality businesses, if they are seasonally based, some have a better winter basin and shoulder month base. But if you are summer base and you make all your money, if you feel your hunger during summer, to weather, the drought during winter, this is going to be a 12-month issue for you. And I think we need to be very clear about the sort of timescale we're looking on this. If you can survive off any drip feed all year round, you're looking at probably a six-month issue. As they're coming out, provided certain steps are taken, you can make sure you can work the through stock position, there will be an opportunity to look at things like marketing, look at how you can bring people back in. Simon thinks the first point and the one that's going to be a concern to most people is how we get from now to the other side of that curve.
Opportunities arising amidst the crisis of Coronavirus
People need to start taking a realistic look. If you've got a business where it's just yourself, skip to the opportunities because they are going to be plenty there. If you have a number of staff if you're looking at ways that you can cover up rent, etc, etc. If you have multiple staff in particular, you need to make some very realistic looking at what you're doing. If you have multiple staff can you afford to keep them on if you've got no business coming in, if you've got some liquid asset and you can afford to buy that stock, bearing in mind that unemployment is going to be shooting up Holding on to good quality stuff is always going to be a key part of your business, I'd highly recommend trying to find a way it may be in some of the opportunities we've been looking at here. So calling off into other industries such as wholesale and retail, retail in particular, you'll have seen people seeing a massive increase in shopping, etc.
At the moment, one of Simon's supermarkets was busier than their biggest, biggest week of Christmas by a significant amount over 30% bigger, which is a monumental figure at this time of year especially when they don't have the additional staff brought in to support that period. There are opportunities to find ways to keep your start by pushing them into other places. It may be worth at this stage having a conversation if they are on full-time contracts, 40 hours etc. If you sit them down together, present your business plan forward explain that you'd like to keep them all on but like to look at possibly reducing everyone's hours by X amount. It could be 10 hours a person for a limited period, but The idea is you can keep them all on.
Right now, staff retention is a very big part. If you do this and you have a bit of liquid asset in the bank, can you afford to close completely and reopen in six months or a year's time when things have settled down and you can look at pulling back in that way you're cutting overheads, you're reducing yourself down right to the basis. There are all opportunities out there. If you're paying rent, if you've got a mortgage, you can get holidays on these, which may allow you to push through keep staff a little bit longer and allow you to continue to that extent. Simon thinks business continuity at this stage is absolutely imperative.
Simon cannot stress enough how important it is that you try and find ways just to see yourself through. Before you even look at opportunities of what you can do next, have a sit down with your mortgage advisor. If you've got a landlord, have a sit down with your landlord and find a way that you can get through this collectively, this is a team effort. This isn't just hospitality. This isn't just your business. This isn't just your county, this is globally and this about the whole world.
Look for creative strategies
The big thing that Simon is talking to his members about right now is to be creative. He had some outside caterers come to him, everything has disappeared. They lived off this for a while to they haven't got a single booking left and they will disappear overnight. What do they do? They become creative and serve people who are self-isolating, they've got the ability to create food.
What they're going to do is look at creating family-based food that can be delivered for up to four people, etc, per meal. But there are people out there who are concerned about making meals or getting fed or arranging that it can be home delivered up to five meals at a time or, five days worth at a time. They're providing relief, and they've suddenly got enough. It's nowhere near the money they're making before, but they're able to survive this period. They're thinking creatively.
Regarding self-catering properties, if people are self-isolating, if people aren't able to go out and socialize in their normal elements, in particular, if they've got kids, there is nothing worse than trying to be stuck at home with youngsters who are literally climbing the wall and you're close to shooting. Simon's advice is to go see your catering property from your side. You may have to do a deep clean if these people are self-isolation.
Simon wants to focus on these people, they can getaway. They're self isolating. You can even arrange that you can get food delivered to them whatever it happens to be. Be creative with this. If you're out in the countryside, giving people an opportunity to get away from it all, have a holiday, not needing to mingle with people and let the kids actually burn off some energy before you climb the walls yourself. For those who maybe have a small bed and breakfast or small hotel, anything like that. Look at what's happening with local healthcare, if it's with the local hospitals if it's local care homes, anything like that nursing homes in particular number one, if they have an outbreak, do they need people who are contained, contaminated or possibly contaminated into someplace they can be isolated? Are you prepared to take a risk and happily take it unless you have underlying health conditions, you're not really overly at risk with this.
If there's an opportunity to fill your bed and breakfast or your guesthouse with either workers or people who might be staying there with a worker, is this an opportunity to look at if you live near a hospital or care home, and they need places for staff, so they're not going back and mingling with their families for a bit? Could you offer that service forward, you need to start thinking very openly, very creatively. There are new climates out on the market, there are new needs. If you think very carefully, you can try and service these needs in a very unusual way.
If you go out there and start thing right, what are the demands on the market? What do people need? And where can I fulfil that? Again, it's about creative thinking and working with each other. If you've got people who want to self isolate, and maybe live in a multi-generation house, and don't want to have to contaminate the rest of the house, are they looking for the places? Alternatively, if you've got a house that's contaminated and someone coming back, wants to stay away from them, can you offer a space for them to isolate as well?
On the other side, if there are vulnerable people, they need somewhere that's completely closed off. Could you provide a venue where you get your food delivered, you do not leave the premises, you provide three meals a day, and they are safe on your site with complete self-isolation, but you're helping provide meals for them?
Simon thinks this is an opportunity for us to unite and show some great creative thinking. If you're really struggling, he is suggesting to create a quarantine.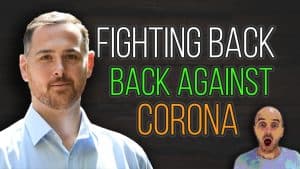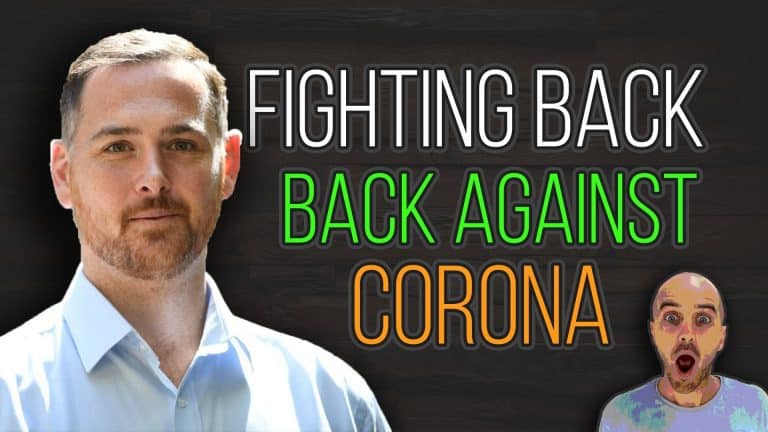 Simon suggests to focus on Marketing
Depending on where you are, you may well have a local marketing agency. Get on local Facebook pages, get on everything. You've got to understand people are going to be sat at home, climbing the walls searching for an escape. Go to local and find what's going to get the biggest hit Think about your demographic as well don't start going to papers which are primarily going to be read by maybe some of the more elderly people out there who are looking for a paper version of media, think of the ones you want to be getting through to there are people who are possibly already self-isolating, or they're sat there working from home, you need to think again about where they would look, if you're thinking you're not going away. And a lot of people have mentioned about cancelled trips away staycations being explored. If you're going away, where do you look? Where do you try and get that inspiration? What do you browse on Facebook? What do you look at on Twitter, Instagram, whatever it happens to be, you need to be thinking about how to tap into those markets. It's very easy to be overwhelmed.
Simon also talks about having early conversations with people. Have a bank manager of your business you'll have access to an account manager or something like that. Call them up, sit them down. If you've got a good track record of fairly good business, they're going to be looking at it very favourably on how they can support you through this tough time. It's a very frank, easy-open conversation, they have got a lot of options presented, it's not very difficult to qualify situation. This has been pushed and pushed for people to access.
Simon thinks you don't have to be afraid to go out there. Don't be shy. Don't bury your head in the sand. You don't have to be stupidly brave with things. But just try and push for a different market. It could be a breakaway in the country away from everyone. Understand the mentality behind it, understand what people fear and understand what you can provide to alleviate that fear.
Listen to the full podcast on iTunes or Anchor or visit Boostly Hospitality Podcast for the full list of episodes!