Welcome to Boostly Podcast Season 11 Episode 27. This is a recap of my interview with Danny Rusteen where we talked about the 10th review on AirBnB.
Here's the audio for this episode:
Here's the video for this episode:
Timestamp
00:00 Start
01:50 The 10th Review
03:20 Secret review
Whilst you're here
Follow Boostly on the following channels to get more tips, tactics and knowledge on how you can increase your direct bookings
Visual – YouTube
Audio – Boostly Podcast
Transcript from the Episode
The 10th review is something that separates the good from the great posts. Now the 10th review on Airbnb is important because Airbnb guests give five star reviews to everyone, you always get a five star review. And so what some hosts think of is they think, alright, they've been hosting for two months. And they have they had nine prior reservations, they were all five stars. And then they get that 10th guest, that 10th reservation. And that guy is bad, he's a bad guest he or she is bad guests causing problems. And the host thinks to themselves well I've had nine guests and they gave me five stars. So I would like five stars from the 10 guests but I don't like them. I don't like them and my pride is at stake here so they can go eff off.
And what happens is that host gives you a four-star or three-star review and that's what separates the good from the great hosts because you're always getting five-star reviews so that 10th review is actually the only review that matters. hope that makes sense.
Secret review
Additionally, there's a secret review button that the guests see that the hosts do not see and I have a video, I think it's on my personal YouTube when a guest goes to review your listing, they give you five stars or whatever stars they want and then the next one says wishes hidden to the host. And that is really what matters the stars don't actually matter in my opinion the stars have very little effect on your search rank. It's the expectation but the point of Airbnb is setting the guests expectations.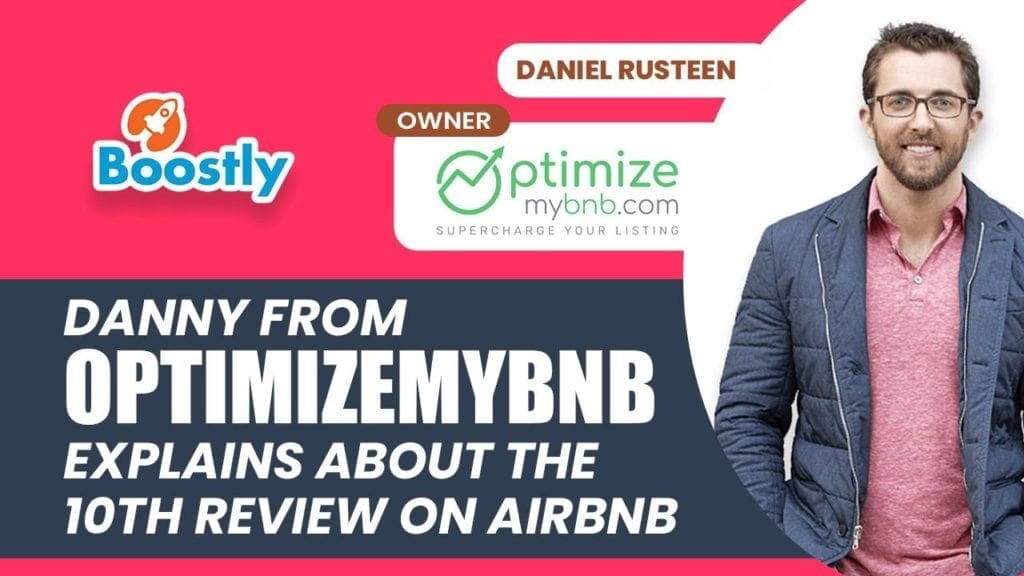 Our podcast sponsors
Before you leave
Please go and rate, review and subscribe on iTunes, Spotify Google Play or Anchor or visit Boostly Hospitality Podcast for the full list of episodes!
If you have enjoyed this post and want to feed my caffeine addiction you can "Buy me a coffee"
️