Welcome to Boostly Podcast Season 8 Episode 34. This is a recap of my interview with James Sinclair where we talked about our message to the Prime Minister.
Here's the audio for this episode:
Here's the video for this episode:
Timestamp
01:30 About James
03:15 A good sign for the UK people
04:30 A letter to the Prime Minister
06:00 The Seven-Step Plan
13:00 What you can do to help
14:20 About Marsh Farm
17:40 James' message to hospitality owners
18:50 Quickfire questions
Whilst you're here
Follow Boostly on the following channels to get more tips, tactics and knowledge on how you can increase your direct bookings
Visual – YouTube
Audio – Boostly Podcast
Transcript from the Episode
James pretty much spent his life in the hospitality and leisure sector. He owns 11 family attractions, 6 day nurseries. They made over a million teddy bears. He coaches entrepreneurs, write books and he writes a daily podcast called the Business Broadcast. He has been making YouTube videos, championing entrepreneurship, hospitality and leisure to government to make sure that the hospitality voices are heard.
A good sign for the UK people
The United Kingdom is obviously trusted around the globe as a great place to do business. And when you've got a country that has a majority, moderate government that has nothing to worry about a general election for five years, UK sit in a very comfy position that we have a majority government we don't have to worry about that. That gives investors IE outside money, pension funds, big proper money, faith to invest in the UK. And it's not just that it's private investors, angel investors, they're looking to dump cash into the UK you know, as a global brand UK PLC is very trusted.
A letter to the Prime Minister
Countries like Spain, France, Ireland have lower rates of VAT for leisure and tourism. In the United Kingdom, we pay a higher rate. That's actually why France got Disneyland or Disney Euro Disney over it going in Spain or going in the United Kingdom and the United Kingdom is, was quite high up there and the choices to do that, but because we have a higher rate of VAT, that's why France got chosen.
It's been proven time and time again, that if you have a lower tourism VAT or lower leisure and tourism VAT, it actually drives more taxes into the government's coffers. In this situation where the government are actually listening, and they're understanding that leisure is the one that's most hard it now is our time to shout the loudest and champion change.
James is hoping that the government will allow us to furlough our staff, but allow them to work.
The Seven-Step Plan
Furlough, the taxpayer is committed to the expenditure. Let's use that money to drive the economy forward, not for people to sit at home. This needs to be to go to the sectors that are the most effective leisure, retail, specifically non-food, and hospitality. Let's allow those companies to have support on paying staff until normality returns. If they take this they should top up the 20% of restaurant and leisure business will make its profit and the last 20% of turnover. Working at anything less than 100% capacity means well, they won't make any money. So let's use the furlough to put us back to work not sit at home. Of course, once it's safe to do so.
Business rates, this 12 months will fly by for businesses to really benefit the 12 months needs to be from when we start trading. After all, you wouldn't pay rates if you had a flood or a fire that stops you from trading. So please give the relief from when we start trading.
VAT deferment and tax time to pay. I applaud the VAT deferment plans. However, I think these should be spread over a much longer period, say 36 months on a means-tested basis for companies that have had to abide social distancing rules. When companies fire up their engines, they'll be throwing all they have at the cause to keep their engine going. taxing and taking turnover that comes in will ensure a weak spike. Let's go further and expand on this. Companies will need to protect cash. And as most entrepreneurs will look to do the right thing, ie they will save jobs, that's less of a drain on the state. We need to let companies pay tax over a period of time within reason and on a means-tested basis. This will get funding into companies far easier than banks. You're probably going to do this anyway. But please don't let HMRC make us complete a tightrope walk over 16 chomping crocodiles to get the help SMEs needed.
VAT overhaul. This is completely essential for our industry, leisure, retail hospitality. industries like mine leisure retail and hospitality that can't claim much VAT back always suffer with this nasty tax on turnover. Why can't we have a higher VAT rate for products and lower for services was were here countries that have a lower tourism and hospitality VAT have been proven time and time again, to improve the government's tax take in the countries these rules operate as France and Ireland. They're both have lowered leisure and tourism taxes. This really is the sector that may never come back if you don't do this.
CIBIL loan, the Rubik's cubes of the CIBIL loan the Coronavirus, business interruption loan scheme. So far at the time of writing, only 2% of businesses have been able to get that injection of cash into their business. Now I think we all know in time this will improve. But my biggest issue is the short term payback. Why only five years after the initial one year holiday. This aggressive payback will cause much stress on businesses that in many cases will be forced to be like a startup again, once we've been in hibernation for so long. Let us pay that back over 10 years, far more manageable, lower the repayments and lower the risk forcing people to pay it back in five years. What I believe cause companies to go bust and that in turn hurts the taxpayer.
Insurance. Imagine this little old me not panicking when this all took off. Why? Well, I like most businesses felt comforted by the fact I pay insurance and have done for years. We'd all be tickety boo. I thought I'd receive my business interruption claim and trade through. When normality comes knocking again. I was wrong. You don't need to be Sherlock Holmes to see that insurers are running away. I get that it's a huge sum for insurers and they'll need help. Their industry is built on this premise, the premiums of the many pay for the losses of the few in the case of the Coronavirus. That model is clearly not the case. My point is this. Can we not use IPT? That's insurance premium tax which the Exchequer collects around 27 billion pounds a year and has done for some time to be given to insurers to redistribute to the businesses that are most hit. Please use your powers to make insurance fair, or frankly, what's the point in paying insurance?
Supermarkets don't need relief, give that money to SMEs. I cannot believe we the taxpayer have given supermarkets that have never had it so good. A big tax break in business rates. their income in some cases has sales 40% ahead of last year on a year for year like for like basis. Seriously. Why don't we use those billions redeposited to businesses that have had nothing and need it most? I read that this amounts to 11 billion pounds.
So that's it. What do you think now's the time you might be thinking, who's the person behind this letter? Hi, Boris. Hi, Rishi, to the person and to the person that's reading it on their behalf. I hope you take it up the line. I'm James Sinclair, who, I'm a UK entrepreneur. I founded my company when I was still in short trousers 15 to be exact. I'm trying my hardest to climb the slippery slope of business. It's hard at the best of times for business owners. So a pandemic is just what we needed. Open brackets. I'm British, so I'll be damned if COVID-19 will take my sarcasm away to close brackets. Our business has gone from hero to zero. We're in hibernation, but like a grizzly bear, we can't wait to wake up. So for our company's party man, World Champion of indoor play centers, Marsh farm, a 50 acre visitor attraction and twizzle tops, chain of day nurseries. We stand ready to go ready to go like gangbusters. I'm also super passionate about two other points, our 450 employees, their livelihoods, and entrepreneurships entrepreneurs have always solved the world's biggest problems. And I've always wanted to help those looking to start scale or build up in business. To that end, I've penned four books on business mentored and helped a ton of entrepreneurs win my iTunes top 10 podcast, YouTube channel and online training platform entrepreneurs University here's what I'm gonna do for our companies just see you know, I'll personally guarantee raise cash put my house on the line and secure whatever I have to do to keep us going and to keep my people employed hoping your help hoping you'll be the fuel to drive our engines.
Yours entrepreneurially,
James Sinclair
What you can do to help
James want you to send this letter to your MPs or your local MPs and then cc another letter and send it into Downing Street. You can sign it off as him and as yourself or just as yourself. Now is our chance to beat the drum of the hospitality industry in the United Kingdom. Otherwise, James fears that our voice does get forgotten and we need to bang that drum.
About Marsh Farm
Drive thru farm shop. So think about McDonald's drive thru, think about a farm shop. If you combine those two models together. They've been doing about 1200 thousand pounds a day worth of sales online, people come into their car park and they put the food in their boots, so there's no contact and no queuing up outside supermarkets. Going forward from that, they can open up for farm shop. There's some lessons here for entrepreneurs, they start off with a shoddy brand. And they built a basic website really quickly. And since then, they've got better imagery. They've designed a brilliant new logo that's much more in keeping with that type of business.
Today they went to spittle fields market to source the best possible products that they can, and they're going to set up a membership business. So it's 6.99 a month. And if you live locally for that 6.99 a month that'll include free delivery, and 10% off of all of their products or services. And then they're going to do veggie boxes that they can distribute from their big barn, all around the country. They've set up a new website, and they're getting the, you know, literally much better stuff than a supermarket and much better prices. They'll be distributing good quality stuff direct from market every day.
They were planning to turn that into a restaurant. So James made a decision to get this going. They need to make some money because he kept some of my team on my MD, my fd, part time and accounts like commercial director. The margins in this is nowhere near as good as leisure and retail, but the customers are much more regular. And it's it fits James' business needs. People who love good quality food projects, they want good quality food produce, and they need good quality food produced.
James' hunch is is that we're going to have another lockdown in September, October, with the second rise of this virus, unless there's a vaccine, of course, and he wants to make sure that they've got a really good retail offering for food, good quality food, so that they can really compete with supermarkets for the second bite of the cherry. When they open again, they're gonna have 200,000 people go from their farm attraction, they'll all be extreme for the farm shop,
James' message to hospitality owners
If you're a UK, hospitality, less people are going to be going abroad, so that people are going to stay in UK because they're going to be worried this virus is going to come for a second bite, where would they rather be ill? Would they rather be ill, you know, in an international destination or in their national country, they're going to want to be in their country. That's really exciting for the UK hospitality industry.
Secondly, the ones that are going to survive are the ones that think like marketeers of their business rather than operators of their business. So you've got to market that you're still open, and ask people to come and do business with you and come and use your restaurants, use your hospitality, work out how to do text message marketing, you know, how to do all of this stuff so that you can get people to trade with you.
Quickfire questions
If you could be on lockdown with one celebrity or famous figure, it could be alive or dead. Who would that be?
Boris Johnson
What has been that one movie or TV series that you could recommend to others, or is there something that's there, but you've just been really looking forward to to check it out?
Unorthodox. Peaky Blinders. Game of Thrones.
What is the one thing that you've missed been able to do since being on lockdown?
People and getting out of the house
What has been your favourite purchase under 100 pounds in the last year?
Phone charger. Seven tech mic
What has been your guilty pleasure?
Sugar
hospitality industry with this. But most importantly, make sure you focus on yourselves. We're doing everything that you can from here on in to spread the word email your previous guests talk about on social media, we will get going this country will open your country will open whether it's sooner or later, but when it does, people want to travel. So make sure that you're really really active and telling everybody about it. For now, I'm going to leave you but tomorrow we're going to be back and we're going to be giving you more little tips on what you can be doing to get more bookings but for now, thank you so much for tuning in. Stay safe.
Know more about James on his YouTube Channel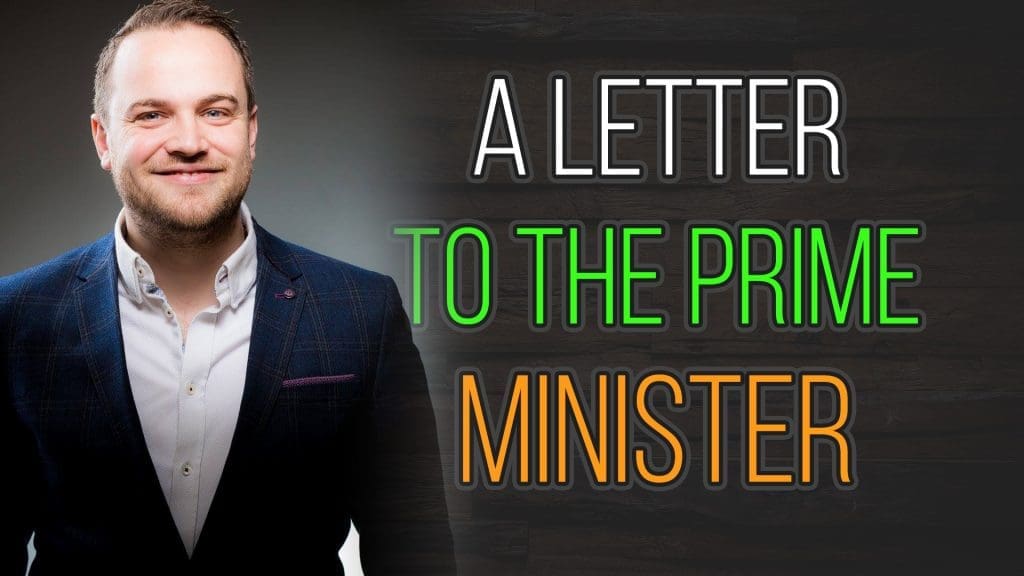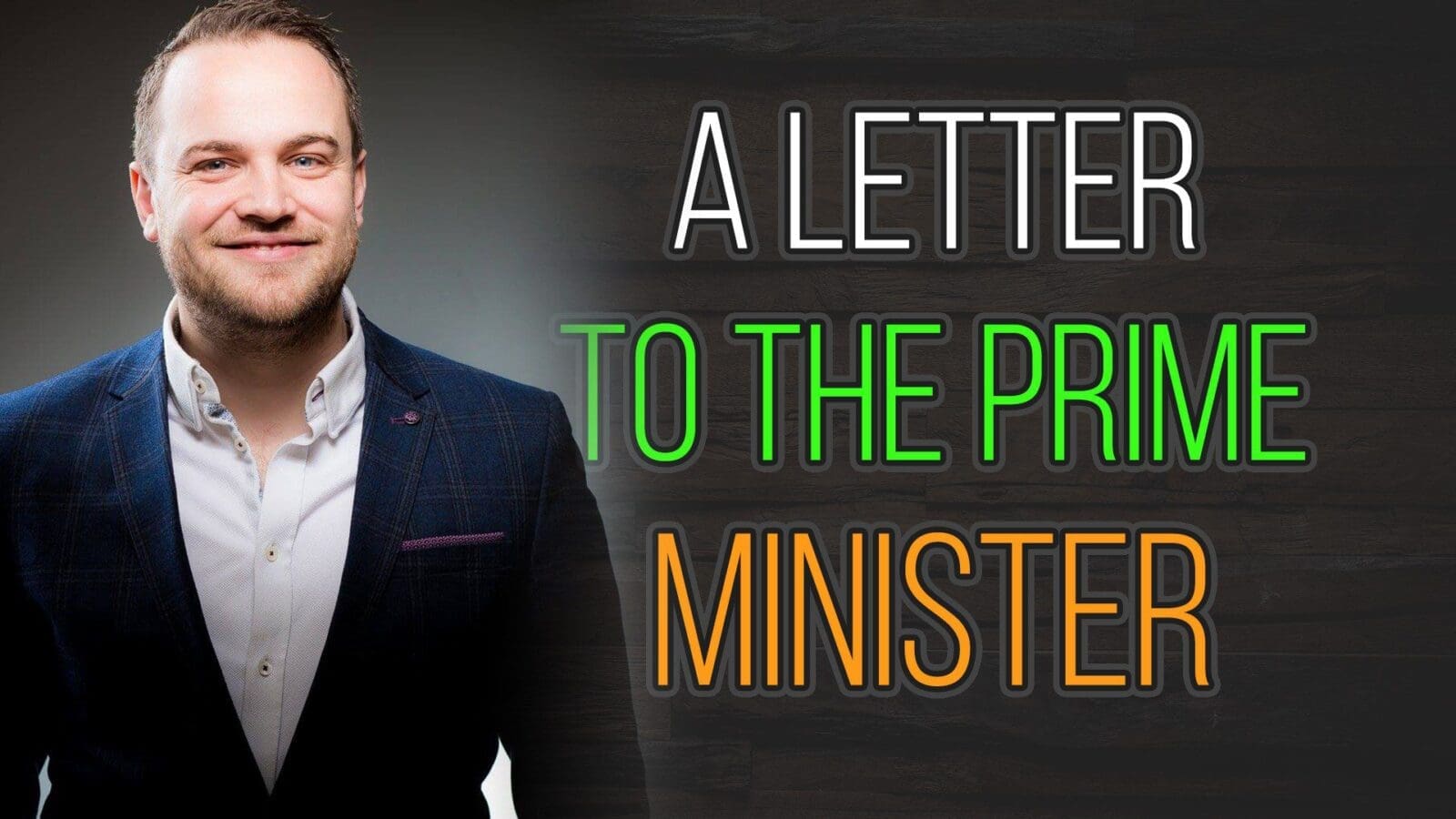 Before you leave
Please go and rate, review and subscribe on iTunes, Spotify Google Play or Anchor or visit Boostly Hospitality Podcast for the full list of episodes!