Booking.com is the most popular online travel agent in the UK. A third of all leisure travellers use an online travel agent to make their reservations, and Booking.com drives more bookings than any other.
As a company, they spend millions every year to ensure that they control all of the most desirable Google Ads key phrases. This means that when a potential customer performs an online search, the first thing they are likely to see is Booking.com.
Before we start if you want to find out how to get the most of Booking. com and then get direct bookings on the back of it, check out this guide where I share with you my five top tips to boosting direct bookings
When a customer goes to Booking.com, they find that the booking process is simple and seamless on both desktop and mobile. This ensures that customers' pre-booking journeys are both easy and comfortable. Again, their web presence is something that Booking.com has invested vast amounts of ? into.
The other thing that makes them a success is their follow up.
Once a customer's details are in their system, Booking.com will send them emails before, during, and after their stay, keeping themselves at the forefront of the customer's mind. In these emails, Booking.com will continuously highlight special offers and deals.
If a customer doesn't complete the booking, Booking.com has a backup plan. They spend millions every year on their "retargeting" program to ensure that they get potential customers back onto their website to make a reservation.
If you are not listed on Booking.com then you are losing out on bookings. It's as simple as that.
If you are listed on this enormously influential site, then you need to learn to use it to its full capacity.  There are some properties which leave it at the basic listing and hope for the best, and as a result, they never realize their full potential there. Other hospitalities make a bit more effort with their listing and get a lot more out of this site.
I am going to share with you my TOP TIPS on how to get the most out of Booking.com and increase your initial bookings.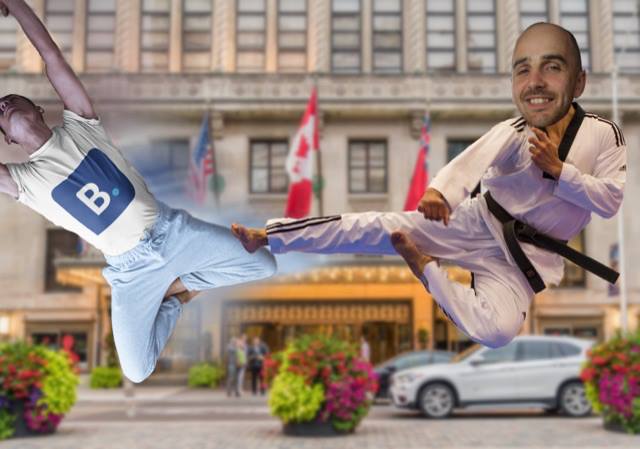 1.      Photos and Description
Most smartphone cameras will provide you with an adequate job if you want to photograph your property yourself. But if you want your photos done a little more professionally, or if you're not confident in your photography skills, then there are other options available to you.
Firstly, hire a photographer who knows what they're doing. A cost-effective way to do this may be to contact a local college and inquire if any photography students might like to use your property as a project.  There are also Facebook groups and local amateur photographers who may provide services at a more cost-effective rate than a pro.
Once you have your photos, remember that the first six images in a listing are the most important. Make sure you prioritise the unique selling points for your property.
2.      Reviews
Read your reviews, digest them, and respond to them directly. Just on like TripAdvisor, your response to reviews on Booking.com does get posted in the public forum for all to see, so it is essential that you follow up promptly. Even negative reviews must be managed thoughtfully and courteously.
Make sure you respond directly to any customers who have given you a poor review.  It is essential to return to them as soon as possible, however uncomfortable that may be. Hopefully, the customer will at least appreciate that you have taken time out of your day to address the issues they have raised.
3.    Work out if the "Risk-Free Reservations" policy is right for you
I was a big fan of non-refundable bookings until Booking.com changed their policy to "risk-free reservation". Now, you have to make your own mind up to see if this policy is right for you. Here is why: "Booking.com clients will see non-refundable bookings as bookings with free cancellation. If the client ends up cancelling, we will find you another client for the same dates. If we don't find anyone, your room will not be occupied, but we will pay for the booking."
This is a change from the previous policy, where it was clearly stated that if the guest booked a non-refundable rate, (which had to be at least 10% lower than the standard price,) and they cancelled thereafter, the guest would pay the property regardless of their excuse. Now, they can cancel at any time, for any reason. Booking.com does state that they will replace the cancelled booking with another guest, but I don't know how they are going to make this work! If that fails, then they claim that they will pay the property in full. However, you'll have to wait until the end of the month to get this money.
Anyone who is currently registered for non-refundable bookings needs to opt out of this program by calling their account manager or messaging them via the extranet.
Why is it important?
When you set a non-refundable rate, you are lowering your price by at least 10%. In the past, this was beneficial to both you and the guest because you were guaranteed the booking and the guest was getting a discount. For example, a standard rate would be listed as £100, but with non-refundable booking, the guest would be able to book for £90. Now, the guest will always book at the lower rate, even if they have no intention of staying at your property. They will schedule the £90 stay and will suffer no penalties if they cancel at the last minute.
This means that Booking.com has just created their price point. If you are listed on Expedia, Late Rooms, and other Online Travel Agents, Booking.com has only beat all of them by 10%. Worse, they have just beat your website's prices by 10%, too! Why would a guest go and book directly with you when they can go to Booking.com and reserve for 10% less with the ability to "cancel anytime"?
There is no way that this programme is good for you. Opt out as soon as possible.
4.      Control the dates you send to Booking.com via your channel manager
Many owners don't control their availability on Booking.com via their channel manager. They are missing out! What is a channel manager? Think FreetoBook, Siteminder, Eviivo, etc. If you don't already have one, sign up with a channel manager and navigate to your settings. You should find the "channels" section quite easily. Pick out the dates in your calendar that you know will sell regardless of what you do. Why give your most popular dates to Booking.com? You will lose out on a lot of money by doing so.
You list your property on these websites to help you sell dates, so take control of your availability calendar.
5.      Genius Benefits
Genius benefits are an often overlooked feature of Booking.com. The Genius programme is reserved for regular Booking.com customers. For a customer to get into this programme, they need to have booked a certain amount of rooms on Booking.com over the course of the year. Once they are in, they get exclusive perks when booking a property that offers Genius benefits. The good news is that it is free to add these in.  All you need to do is log in and select from the pre-prepared menu.
A common benefit that I encourage all of my clients to attach to bookings is the welcome drink. This ties in nicely with the Facebook interaction post that I spoke about here. Other options include early check-in, free breakfast, and free Wi-Fi.
Note: As of August 1st, 2017, Booking.com is forcing all properties that wish to use the genius programme to offer a 10% discount off their standard room rate. Again, you to make the decision as to whether this is right for your property
6.   Preferred Programme
If you are looking for a shortcut to getting into the top ten listings Booking.com presents for your area, then the Preferred Programme is something you need to consider. To become a part of the Preferred Programme, you need to fit specific criteria and then speak to a Booking.com rep to apply. If you are accepted, you'll quickly find that the benefits are great!

You'll become a recommended property for the most significant online travel agent in the country.  When someone is searching for a property in your area, Booking.com will promote you! Your listing will float to the top of their search results and will feature a lovely thumbs-up logo next to your name.
The downside is that you'll have to pay an 18% commission on all bookings, which is higher than the standard. However, in my opinion, the positives of this programme outweigh the negatives.
7.  Speak to the Right Person
Booking.com doesn't always shine in the customer service arena. Before I developed a strategy for getting good customer service from Booking.com, I would have an issue and call the "dedicated customer service line", which would promptly send my call to Bangladesh, Spain, the USA, or another far-flung locale around the world. This made it very easy to lose my concern in translation, which I found very frustrating
Booking.com also introduced a messaging system that I'd try to use. I'd log in, message my concern, and wait 48 hours for a reply. This was even worse than calling; they have a template system which makes it difficult even to describe what the issue is.  When the answer came back 48 hours later, it was often way off point. Luckily, I've cracked this system wide open. I have found a phone number that puts you in contact with someone who can and will help you with your Booking.com issues the first time you try to contact them.
If you would like access to the best phone number at which to call at Booking.com, then email me at mark@boostly.co.uk with the subject line, "Booking.com customer service ideal phone number."
When I call this number, Booking.com resolves my issue within minutes.